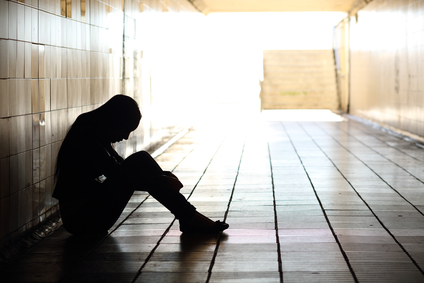 Anonymous crime hotline Meld Misdaad Anoniem has launched a new campaign to raise awareness of forced prostitution, targeting both clients and social workers who deal with youngsters.
The campaign is entitled 'It could be your daughter, under the thumb of a loverboy'. The Dutch use 'loverboy' to refer to a young pimp who entices teenaged girls to turn to prostitution with gifts and attention.
The aim of the campaign, which is predominantly online, is to create awareness of the different signs of forced prostitution, director Titus Visser told Radio 1 news. A previous campaign by the website to raise awareness of forced prostitution led to some three reports of possible abuse a week.
Cellars
Men who visit prostitutes should be aware that young girls, who appear to be scared, have visible scars and work in isolated places like cellars or in cars, may well have been forced into prostitution, the website states.
Social worker Jacqueline Kleijer told the broadcaster that it is a great advantage for people to be able to report their suspicions anonymously. In particular, doctors who are unable to say anything because of their confidentiality agreements can benefit from making an anonymous report, Kleijer said.
The hotline will pass reports on to the police for further investigation.