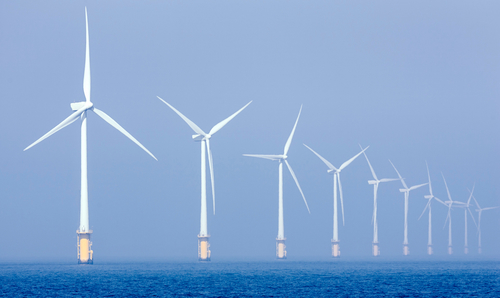 The Netherlands should build extra offshore wind farms if the government presses ahead with plans to close all coal-fired power stations, according to a new report for energy group Eneco and environmental group Natuur & Milieu.
An additional offshore wind farm will be cheaper than the current plans to use more biomass, provide 6,000 jobs and will be better for the environment, the report states. The report was drawn up by research bureau CE Delft.
Some 14% of the Netherlands' energy needs are due to be derived from sustainable sources within the next four years. The current level is around 5%.
A key plank of the government's programme is increasing the use of biomass, such as wooden pallets and wood chips. However, the CE Delft report states this is an expensive alternative to wind and solar power.
Coal closures
Some biomass is burned in coal-fired power stations which are more polluting than gas or biomass-focused electricity producers. Nor do the government's current calculations take into account the fact that five of the country's 11 coal-fired power stations are being shut down permanently.
Last March parliament approved the construction of three large offshore wind farms 18 to 22 kilometres off the coast of Zeeland, Noord-Holland and Zuid-Holland.
Many seaside resorts oppose the wind farms, saying they will spoil the view for holidaymakers and day-trippers.
The energy agreement signed between ministers, industry and green groups in 2013 included major offshore wind farms.