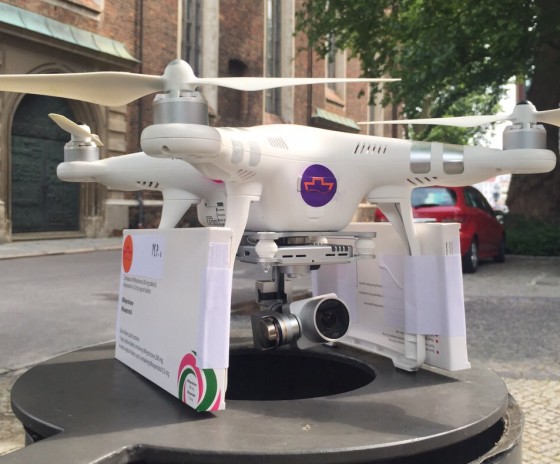 The Dutch pro-abortion organisation Women on Waves on Saturday used a drone to deliver abortion pills to women in Poland in a publicity stunt to draw attention to Poland's strict abortion laws.
The 'Abortion Drone' left Germany and landed on the opposite side of the river in Slubice, Poland, according to the organisation's website. Two Polish women took the pills the drone was carrying.
The website says German police attempted to stop the flight and confiscated the drone controls and iPads, but it is unclear on what grounds. 'The medicines were provided on prescription by a doctor and both Poland and Germany are part of the Schengen open border area,' the website said.
The organisation says the current restrictive Polish abortion law creates social injustice and particularly affects women without financial means or access to information. There were just 744 official abortions in Poland last year, but Women on Waves says the real figure is at least 48,000.
The pills, mifepristone and misoprostol, are on the World Health Organisation's essential medicines list, and can be taken up to nine weeks of pregnancy, Britain's Telegraph newspaper said.
They have the same health impact as a spontaneous miscarriage.
Women on Waves was set up by Dutch doctor Rebecca Gomperts in 1999 to bring non-surgical abortion services to women in countries with restrictive abortion laws.