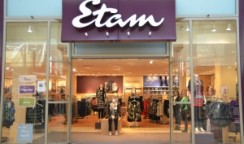 The retail clothing sector has seen its profit margin drop by around two-thirds over the latter years of the financial crisis, the central statistics agency CBS said on Monday.
In 2010, operating profit was €500m, but by 2013 this had dropped to €150m, the CBS says. The fall in profit in the retail trade in general in the same period was 16%, but for clothes shops it fell 70%.
The main reasons for the sharp downturn are operating costs such as rent and staff, according to the CBS. Around half the operating costs are spent on stock. Of the rest, staff wages account for one-fifth and rent for around 12.5%.
Between 2010 and 2013, rents rose by nearly 7% and staff wages by 1.5%, despite the high number of redundancies. The CBS says the increase in wages can be found in higher social premiums.
Cost-cutting
Turnover in the period fell by €700m while costs fell €300m. Cost-cutting in stock, communication, energy use and advertising was not enough to cover the shortfall, the CBS says.
'It is almost impossible to earn a living in the clothing sector,' broadcaster Nos economy editor André Meinema said. 'Stock remained on the hanger or was sold at a huge discount, so retailers earned little or nothing.'
Several clothing retailers, such as Miss Etam, Promiss and Henk ten Hoor, have gone bankrupt or have been relaunched with new investment over the past year.