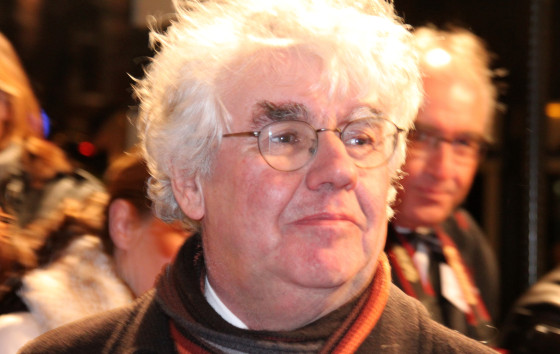 Historian, journalist and author Geert Mak (1946) is this year's recipient of the Gouden Veer (Golden Quill). The prize is awarded to writers whose work is not only of cultural value but also shows a great measure of social involvement.
Mak, whose work includes the best-selling My father's century and his political travelogue In Europe, has long been a unique voice in the Netherlands, integrating the personal into an historical narrative.
In an interview with public broadcaster Nos on Friday, Mak said today's pens are not necessarily less sharp than in the past. 'People can still get pretty agitated by the written word, although other media have come to the fore. Television is incredibly powerful, not to mention the internet and the white noise that is Twitter.'
Mak's main beef is not with opinion makers, such as Bas Heijne (NRC), Bert Wagendorp (Volkskrant) and Rob Hoogland (Telegraaf), whose pens have not been blunted by 'a lack of courage', but with the elite.
Sneers
The political and cultural vanguard of this country 'has been silenced by Pim Fortuyn and later by Geert Wilders with their sneers about the elite's blindness to the needs of the people', Mak told Nos.
'The elite, about which there is nothing shameful and which includes my own elite of people who write, has become fearful of the barrage of publicity that is unleashed. The elite has lost its courage. I say to the elite, and that goes double for the group around the Gouden Ganzenveer, that quality and a career are not the only things to think about. You also have to show courage; the courage to oppose and at the same time empathise with what is happening in society,' he said.
According to Mak the public broadcaster itself could do with a little courage. 'Public television is feeding people pink slush most of the time. It's insulting. There are plenty of people who would be interested in a documentary about the euro crisis because that is something that concerns them deeply and something they talk about at every birthday party.'
DutchNews.nl has been free for 13 years, but now we are asking our readers to help. Your donation will enable us to keep providing you with fair and accurate news and features about all things Dutch.
Donate via Ideal, credit card or Paypal.