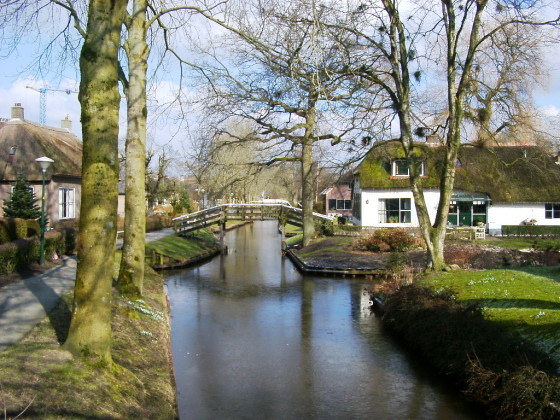 The village of Giethoorn in the province of Overijssel has successfully fended off competition from some 182 contenders across the world to achieve a place on the board of the new international edition of Monopoly.
The 2,600 inhabitants of Giethoorn, also called the Venice of the North because it is only accessible by boat, waged an international campaign which included handing out flyers in Chinese to Chinese tourists in which they were encouraged to vote for the inclusion of the village online.
'Some 200,000 Chinese visit Giethoorn every year and some of the local entrepreneurs have very good contacts there. The campaign went viral in China, on Weibo (Chinese Twitter) for instance', public broadcaster Nos quoted campaign leader and entrepreneur Lennard de Boer as saying.
The inhabitants of Giethoorn took advantage of the limitless number of times they could vote: some 80% of internet users voted 10 to 50 times a day to put their village on the board, the broadcaster says.
Amsterdam also has a place on the board, known as Monopoly Here and Now.
Hasbro, the makers of Monopoly, are bringing out the world edition of the game to celebrate its 80th birthday. It will be available from September.
Giethoorn is twinned with Madrid in the brown section of the board reserved for wildcard entries.
Here's what the international Monopoly board will look like:
Dark blue: Lima, Peru; HongKong, China
Green: Riga, Latvia; Lisbon, Portugal; Istanbul, Turkey
Yellow: Warsaw, Poland; Mexico City, Mexico; Santiago, Chile
Red: Belfast, Northern Ireland; Athens, Greece; Belgrade, Serbia
Orange: London, Britain; Moscow, Russia; Tokyo, Japan
Pink: New York, U.S.A; Amsterdam, the Netherlands; Sydney, Australia
Light blue: Queenstown, New Zealand; Cape Town, South Africa; Taipei, Taiwan
Brown: Giethoorn, the Netherlands; Madrid, Spain