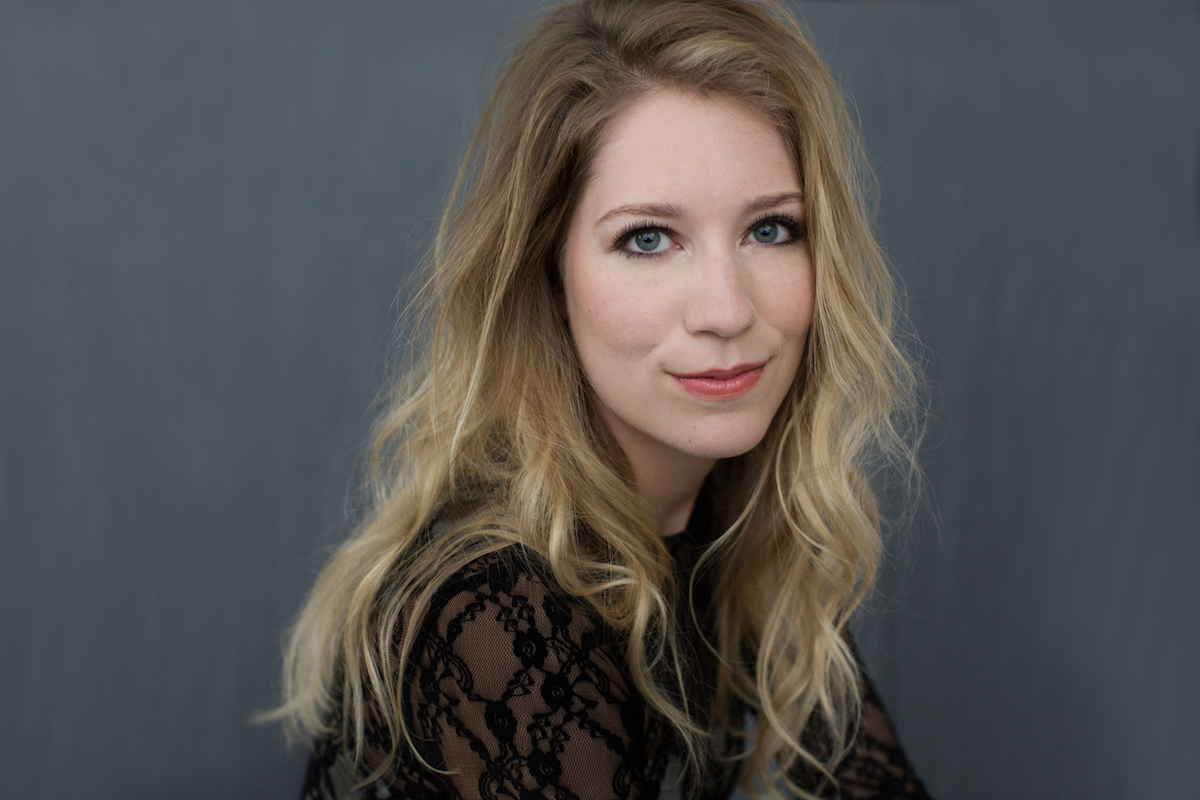 Novelist Ellen Keith's Dutch ancestry drew her irresistibly to the Netherlands, where she settled in 2015. Today, the 29-year-old Canadian can be found whizzing across the capital, ringing her bicycle bell at tourists and dreaming of a perfectly-baked cookie.
How did you end up in the Netherlands?
My mother's side of the family is Dutch. My grandparents were both born and raised in the Netherlands and they emigrated in the 50s. I still have some extended family in the east of the Netherlands and so there's always been a family connection.
The first time I was here I was ten and already then I had the feeling that I was going to move here one day. Then I started going back on my own, doing European backpacking trips when I was just out of high school.
During my undergrad period, I did an exchange in Tilburg and from then on it was really, 'OK, I'm going to finish this degree and then I'm going to move here as quickly as I can'.
How do you describe yourself – an expat, lovepat, immigrant, international?
I think I'd normally use the word expat, but if I really stop and think, I probably have the mindset more of an immigrant because I do want to stay here long term. I just came here and said, 'I want to live here, I plan to stay here, and what can I do to make that happen?'
How long do you plan to stay and why?
I would say indefinitely. I really feel at home here.
The only thing that would shift that is if a really good career opportunity came up for me in Canada, like teaching writing or something. Or, long term, if I were to have a family here. It's a really different experience raising kids here versus raising kids in Canada, where we have so much nature and you can go on big camping trips and there's mountains and canoeing and kayaking.
But I definitely wouldn't leave in the next five years. Right now, I'm so in love with this city.
Do you speak Dutch and how did you learn?
I speak Dutch pretty fluently, I think. I didn't grow up speaking Dutch at home but there were still the occasional Dutch words thrown into sentences. I remember my grandmother singing little Dutch songs to us when we were babies.
When I was in high school in Canada, my brother and I took a basic Dutch course. After that, I took out some audio books from the library and I worked on teaching myself. Once, when I was studying abroad here, I took another course.
Because I had family here and already could speak some Dutch when I arrived, I think I was in a position that not many expats are in because I had a lot of Dutch friends already. I live with Dutch roommates and we have a rule that we only speak Dutch at home. It really makes a difference.
What's your favourite Dutch food?
I think what the Dutch do really well is their baked goods. I'm still waiting for the day that I see a proper, soft, nicely-baked cookie, but in terms of stroopwafels… and my grandmother makes wonderful boterkoek. I think that's one thing that I really look forward to having: a really nice home-baked boterkoek.
How Dutch have you become?
Because I grew up in a Dutch family, there were a lot of things that I was exposed to and didn't really realise were Dutch until I came here, like the directness, for example. My mother and my grandmother are very direct, but that's not something that I've adopted at all and I still find it a bit overwhelming.
What I do think that I have become very Dutch in is the cycling habits. I'm maybe a bit aggressive and always in a hurry on a bike. I'm often barrelling across the city at top speed and ringing my bell at tourists who don't realise they're walking on bike paths. So maybe not the nicest habit to pick up, but it's hard for me to go back to cycling very leisurely.
Which three Dutch people (dead or alive) would you most like to meet?
The first one I think would be Vermeer. I love his art work. His work has always spoken to me a bit more than Rembrandt's. I just love the light. You have such a sense of the city life and the personal life of the people that he's painting.
The second one – also the big cliché, but for me a bit of a necessity because of the novel I wrote – is Anne Frank. She was really the first Dutch person I ever remember hearing of. Right before the first time I came to Europe, I was ten and I had just done a really big research project on her for school. A couple of months later, we went to Europe and went to her house. That was the first time that I felt history come to life and probably secured my interest in World War II and holocaust history.
The third one is Margriet Hardenbroeck. She emigrated from the Netherlands in the middle of the Dutch Golden Age and ended up in New Amsterdam under the time of Peter Stuyvesant and the rise of New Amsterdam before it became New York. She was one of the first wealthy business women in North America.
It was at a time where, in the Netherlands, business rules were different from the rest of Europe. Women could actually own property and have business rights in a way that not many other countries did.
What's your top tourist tip?
Get outside of Amsterdam. Hop on a train and explore some of the smaller cities like the Hanzesteden in the eastern Netherlands, like Deventer, Zwolle, Kampen. They are so quiet and quaint and quintessentially Dutch. They still have such a medieval quality of walled cities with big gate houses.
To me, that was my first experience in the Netherlands, my first sense of what the country was like. I'd barely spent any time in Amsterdam before I moved here; all my trips were more to the east of the Netherlands.
Tell us something surprising you've found out about the Netherlands
One thing that is interesting is just how strict and challenging the driver's education and tests are here compared to Canada. In Canada you can get your learner's licence when you're 14 already. Here it costs so much money and the driver's training is compulsory, whereas in Canada you're not obliged to take formal training; you can just learn from your parents and then take the test.
If you had just 24 hours left in the Netherlands, what would you do?
I would start out with some pannenkoeken for brunch and then I would go to the Rijksmuseum and wander around for a little bit. Then, if the weather was nice, I would love to go out sailing on the IJsselmeer or go boating on the canals.
If there was still time in the evening then I think it would be nice to take the train or cycle out to the beach and get dinner on the beach with some friends.
Ellen is also the author of The Dutch Wife. Ellen was talking to Deborah Nicholls-Lee
Thank you for donating to DutchNews.nl
The DutchNews.nl team would like to thank all the generous readers who have made a donation in recent weeks. Your financial support has helped us to expand our coverage of the coronavirus crisis into the evenings and weekends and make sure you are kept up to date with the latest developments.
DutchNews.nl has been free for 14 years, but without the financial backing of our readers, we would not be able to provide you with fair and accurate news and features about all things Dutch. Your contributions make this possible.
If you have not yet made a donation, but would like to,
you can do so via Ideal, credit card or Paypal.