Amanda van Mulligen is a mother, writer, author, blogger who was born in Britain but lives in the Netherlands. She has three Dutch sons and a Dutch husband and blogs about Turning Dutch and raising highly sensitive children.
The typical Dutch stereotype consists of cheese eating, clog wearing tall people talking a dialect of German with a backdrop of windmills sailing round on the flatlands. However, there is much more to this small country and the people who live in it than the rest of the world thinks. Here are ten things you don't necessarily know about the Dutch and their country until you move here.
1. Coffee is an obsession
There is a fair bit of cheese here and the Dutch do miss their Edam and Gouda when they leave the shores of the Netherlands but what comes as more of a surprise when you come to live here is the national obsession with coffee. The Dutch drink a lot of coffee. I mean an awful lot of coffee. How's this for coffee drinking? After the Scandinavian countries, the Dutch are the world's biggest consumers of coffee. The average consumption is about 150 litres of the stuff per year – three cups a day.
It's drunk at every possible opportunity and is usually accompanied by a sweet treat if you are 'op bezoek'.
2. Part-timers rule
Despite the government trying every way they can think off (aside from compulsory work laws) to incentivise women to work full-time, it has failed miserably. The Dutch have the most part-time workers in the whole of the EU. To quote the European Commissions statistics group (Eurostat),
'All regions in the Netherlands record a remarkably low average (ed: of working hours) compared with other regions. The highest value in the Netherlands was found in Flevoland with an average of 31.6 hours per week, which is still 2.4 hours less than in Martinique (France), the region with the lowest value of all regions in the EU, not counting the Netherlands. This supports the conclusion that the Netherlands is a special case regarding the average time spent at work.'
And the best thing is that Dutch women are extremely happy with their working lives and the home-work balance. They simply have better things to do.

3. The Dutch don't mince their words
The idea of a bumbling Brit trying to politely make his point heard is an alien concept to the Dutch who say what they mean and think nothing of it. It is not rudeness, it's simply honesty. A good example given by many expats is the Dutch reluctance to wrap up the message of 'That dress doesn't suit you' or 'That haircut is a disaster' whereas an American or Brit would tackle it a little more tactfully – if they'd do anything more than nod appreciatively and then bitch about it when they get home. At least you get to hear the truth…..
4. The Dutch language is actually distinctive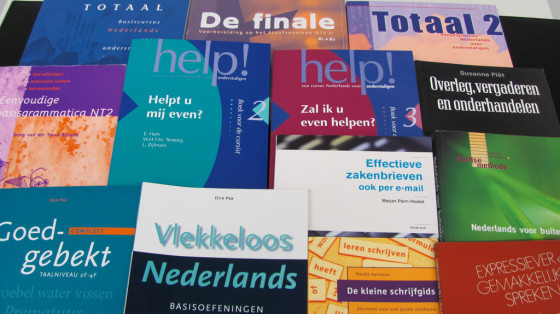 I remember being on holiday in Turkey as a teenager, standing in line for one attraction or another in front of a group of foreign speaking tourists. It sounded, simply put, like a strange German dialect. Now I live here, I realise it really is a very different language to that of our neighbours in the east. I could certainly pick it out of a line up now.
Dutch is also a Germanic language (West Germanic to be precise) and whilst it has similarities to German, it also has word origins in common with English. Many Dutch have no issues speaking the German language but the same is not true the other way around.
Dutch is much less harsh sounding when spoken, and I think a little more poetic than German. And besides, if I repeated my thoughts from my teenage years I may find myself homeless…….
5. There's more to the Netherlands than Amsterdam
Sure, the capital city is quaint, interesting, unusual and a honey pot for tourists, but there are so many more places to visit when you hop over to the Netherlands. In fact, there's so much more I'm not even going to try to do a round up here. Suffice to say if you want to see the real Netherlands, venture further afield than Amsterdam.
6. UFOs are Everywhere
That's 'unidentified fried objects' if you're wondering. To be honest, before I moved here I couldn't have offered any suggestions at all about what Dutch people eat (apart from cheese). Now I live here, it's an easy question to answer – anything weirdly shaped and fried! In The Netherlands, most of these UFOs are known simply as 'snacks':
Kipcorn (sausage shaped snack containing (allegedly) chicken covered in breadcrumbs and fried)
Frikandel (indescribable contents shaped into a long sausage and then fried)
Bitterballen (often seen on the menu in bars – small balls of fried meat in a roux sauce)
Picanto (thick sausage snack which is… you guessed it.. fried)
Patat (otherwise known as fries or chips and in any case certainly fried)
The most traditional food to at a Dutch New Year is an oliebol. This is in essence a dough ball. Also fried.
In short, they've all seen the inside of a deep fat fryer. When you're in the Netherlands, go native and give snacks a try. Just don't ask too much about what is in them.
7. The education system is complicated
In the UK, school is compulsory from the age of five, and you generally plod along through the education system until you are 18 (it was 16 when I was a lass but things have changed). Along the way, you choose a few specialist subjects and you do a fair few exams. Then you either go get a job or go into further education.
In the Netherlands, it already starts off a bit strange. You may send your four year old to school. But you don't have to. When your child turns five, they absolutely, positively must go to school.
But wait, it gets complicated I promise. Before your child has even left primary school, he or she is tested (Cito toets or increasingly the IEP-toets) and, based on the results and a talk between parents and teacher, is then streamed into different levels of education. Yes, at the age of eleven already. It is selective and ability based – much different to most European systems.
And then the Dutch education system throws acronyms at parents and doesn't stop until the kids go out and work (and then there are a whole set of new ones):
Praktijkonderwijs – 6 years
VMBO (Voorbereidend Middelbaar Beroepsonderwijs – 4 years)
HAVO (Hoger Algemeen Voortgezet Onderwijs – 5 years)
WO (Voorbereidend wetenschappelijk onderwijs – 6 years)
I have been practicing for years to remember what VMBO, HAVO and VWO stand for (and actually mean) but with no success. I have less than two years to get to grips with it.
8. Dutch customer service hasn't been invented
I've said it before and I'll say it again…. many companies here may as well just shut down their customer service departments as they antagonise more than they help. Oh, I'm sure there are exceptions but in 17 years of living here not one company springs immediately to mind for their outstanding contribution to Dutch customer service.
The Undutchables book explains this as a historical, culture issue – everyone working in customer service roles don't see themselves as a representative of the company they work for (hence the common sentence uttered from CSRs 'Don't blame me – it's the company's fault') but as an individual equal to the customer. Everything is taken quite personally. Or they just don't care – whether or not you get a solution or are happy as you leave the store, the person serving you gets paid at the end of the week or month.
And Dutch people tend to accept customer service for what it is – and that's it.
I can give you many recent examples; in fact I could write a long blog post full of recent incidents with exceptionally bad customer service. Starting with the kitchen company who should start fitting our new kitchen tomorrow. Once you have signed on that dotted line customer service vanishes. For ever.
9. Politics is fragmented, to say the least
Before I moved to the Netherlands, I had little experience or direct knowledge of how it is to live in a country under a coalition government. Since I moved to the Netherlands I have known nothing else. Until the general election in 2010 in the UK, there had been no British coalition in my lifetime, or my parents' life time come to that. Recent Dutch politics has been nothing but a series of coalitions, and unstable ones at that. To say Dutch governments have been fragile whilst the Netherlands has been my home is an understatement. Somehow that isn't reflected in daily life.
The latest Dutch government (Rutte III) took an eternity to form and has only happened after a series of very public failed attempts from the 15th March until 26th October 2017. I was delighted that I could actually vote in this year's general election – but waiting more than seven months for a final outcome viel een beetje tegen.
10. The Dutch are ice crazy
Maybe I led a sheltered life in England but I had never stood on a frozen lake or seen people skating on natural ice until I came to the Netherlands. If we have a cold spell here, the shops run amok with Dutch folk trying to buy new skates. As soon as there is ice covering any waterway the Dutch make a mad dash for their skates and take to the ice like ducks to water. And they have a blast. I have never seen anything like it – the Elfstedentocht is a great example of the enthusiasm and excitement for skating in this little land. At a national level, the Dutch rule the ice rinks.
Of course there is a dangerous side – lives are lost because of thin ice. At best, falling through the ice is certainly no fun and not something you forget in a hurry; my husband can attest to that. So be careful!
This blog was first published on Turning Dutch
Thank you for donating to DutchNews.nl
The DutchNews.nl team would like to thank all the generous readers who have made a donation in recent weeks. Your financial support has helped us to expand our coverage of the coronavirus crisis into the evenings and weekends and make sure you are kept up to date with the latest developments.
DutchNews.nl has been free for 14 years, but without the financial backing of our readers, we would not be able to provide you with fair and accurate news and features about all things Dutch. Your contributions make this possible.
If you have not yet made a donation, but would like to,
you can do so via Ideal, credit card or Paypal.