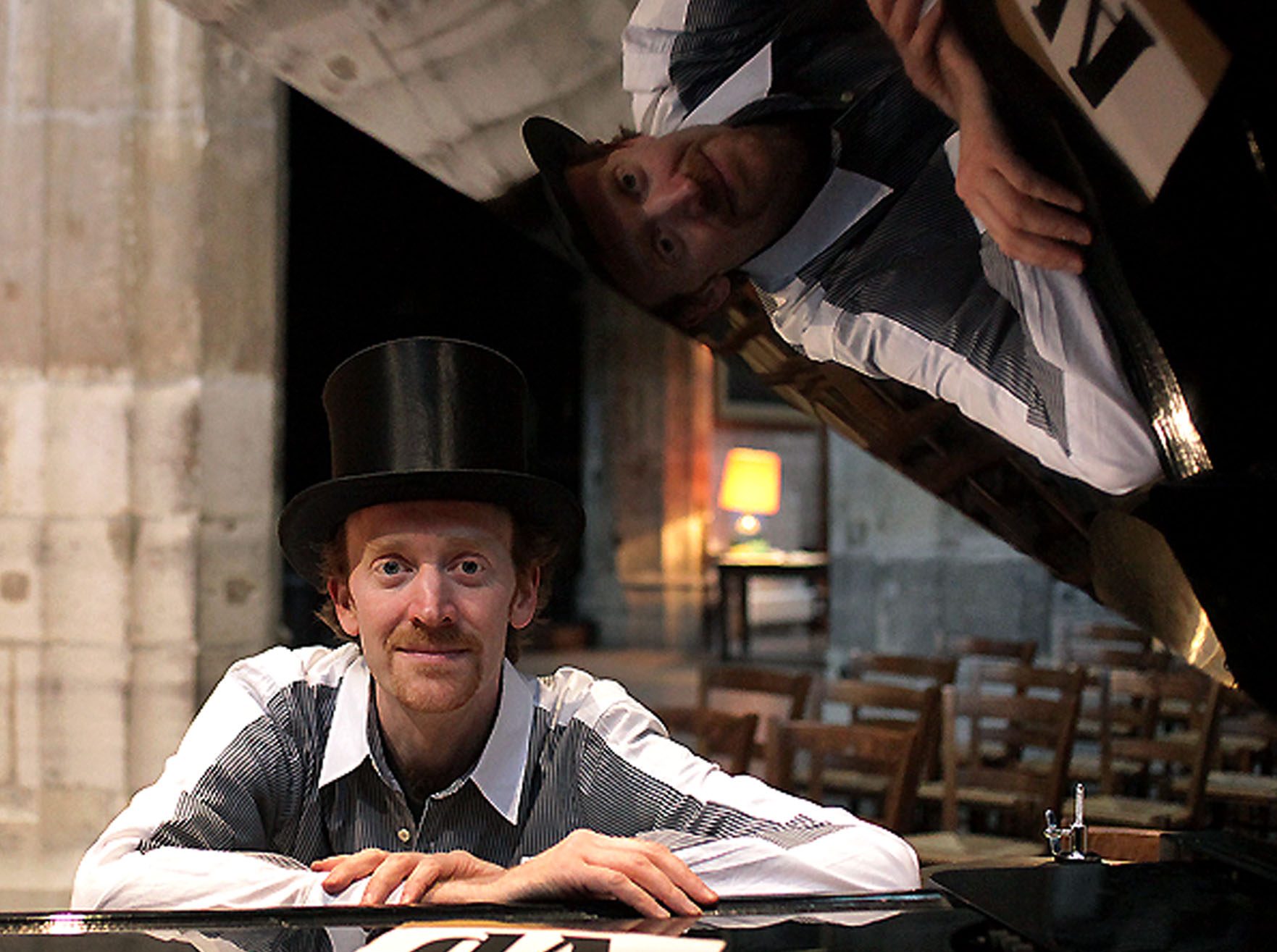 Guy Livingston (49) is an American concert pianist and radio broadcaster. When he's not touring internationally he lives in The Hague where he hosts "American Highways", a weekly radio programme that aims to surprise listeners with the diversity of American music, from jazz to modern classical.
How did you end up in the Netherlands?
Well, I won a Dutch piano competition in 1995 and met a lot of people here. It just seemed like a great place to come and do music in, so I returned to do my master's degree. When I graduated I went to live in Paris until recently and came back here for love, as my wife is half Dutch!
How do you describe yourself – an expat, lovepat, immigrant, international etc?
Oh I hate this question! Any foreigner living in Holland has days when they just feel like a total outsider and others when they feel very integrated. That's what's interesting about Holland, that the Dutch are pretty welcoming.
I guess I'd have to say international, as I keep up contact with friends in Paris while I work here in Holland, and on a daily basis I'll speak Dutch and English. It's pretty mixed for me.
How long do you plan to stay?
I'm not going anywhere. It's a comfortable place to live, I have a son in Dutch school and the quality of life is good. There's also a lot going on culturally, which of course is important to me as an artist.
Do you speak Dutch?
I do speak Dutch but I don't speak it well. I get reminded of this every Tuesday, as I have a Dutch coach who works with me to improve my language skills. But I use it at work, I read the Dutch newspapers and try to follow what's going on.
What's your favourite Dutch food?
Oh! The haring, absolutely. I really also like Kompaan beer, which is brewed in The Hague. The brewery – which you can visit – is in the middle of nowhere in an industrial area on the edge of The Hague. It's really cool, like a little slice of Berlin or something.
How Dutch have you become and why?
I'd say that I have not become at all Dutch. I'm still an American in most of my ideas, yet I have a very Dutch lifestyle; in that I bike everywhere, use the train, and don't have a car.
There's some really good things here and I really like the atmosphere, so I feel at home here without feeling Dutch, and that's one of the great things about Holland.
Which three Dutch people (dead or alive) would you most like to meet?
There's an artist, Willem De Kooning, who was just an amazing guy. He was an abstract expressionist who went to live in New York and painted these enormous canvases. He was a big drinker, so I'd want to go out drinking with him.
I'm curious about someone like Hieronymous Bosch. He must have been nuts! I don't know what it would be like to meet him, but I'm curious. We all know about his art but not much is known about what he was actually like.
Of course there's obvious ones like Vincent Van Gogh, but I guess I'm really interested in people who were doing arts at really creative periods in history. What were they thinking? What were they working on? There are lots of Dutch people I'd like to meet.
What's your top tourist tip?
We live in The Hague so we always take people to the beach, which is really great in the summer. Amsterdam of course is amazing, but I was recently at the Markthal in Rotterdam, it's the coolest tourist attraction for me right now. Then to do a tour around the harbour is wild. I like the feeling of Rotterdam. It's big and moving, and there's lots of action.
Tell us something surprising you've found out about the Netherlands
The Dutch don't tend to be very surprising. They're very stable. The thing about being here in Holland is you don't get surprised much!
If you had just 24 hours left in the Netherlands, what would you do?
Of course it would probably be raining, but even if the weather's bad, a boat trip is still good. I'd rent one of those old-fashioned boat and go around the canals in Amsterdam with all my friends and enough alcohol for 24 hours. I think that would be the best thing to do.
DutchNews.nl has been free for 12 years, but now we are asking our readers to help. Your donation will enable us to keep providing you with fair and accurate news and features about all things Dutch.
Donate via Ideal, credit card or Paypal.