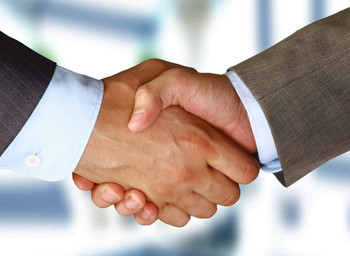 In a climate in which governments are increasingly dependent on businesses to provide jobs, employers are becoming ever more powerful, write economists Rick van der Ploeg and Willem Vermeend.
A recent study published by the Dutch central bank (DNB) has put the spotlights on the great shortage of paid employment in this country. Apart from around 600,000 unemployed, some five million people who are not currently active on the labour market would like to be, while 500,000 workers are looking to increase their hours.
Respective cabinets have put in place various measures to create extra jobs, in particular in the wake of the economic crisis. Job schemes, fiscal and other subsidies for employers, and training programmes are some examples. Not only in this country but in other countries too, the effect of these measures has been largely disappointing.
Future
This does not bode very well for the future, which, for the industrial countries of the west, will be characterised by job-poor economic growth and a rapidly changing labour market due to digitalisation, automation and internationalisation. Hundreds of thousands of mainly middle management jobs will be 'automated away' in the coming years.
This is why social affairs minister Asscher thinks all working people should be required by law to participate in training programmes. This new scheme, introduced last week, is aimed at increasing people's ability to make the transition to growing business sectors. It's a fine proposal in itself but it won't solve the great shortage of work and jobs. And then there's the fierce international competition for jobs to reckon with.
Start-ups
Local authorities are down-sizing everywhere and governments have to look to businesses and start-ups to provide jobs. Jobs are lost there too, but at the same time new companies are generating new jobs. According to British research, extra jobs are created largely by so-called scale-ups (fast-growing, innovative start-ups).
As governments are having to turn to businesses to find jobs, we see that even left-wing parties are supporting measures which will create a business-friendly climate. Countries are doing their best to encourage employers by offering tax deals, quick licences, cheap premises, lower premiums on wages, training programmes, scope for flex work and, first and foremost, less red tape.
Competition
The international competition for employers and jobs is fierce and it's growing. Attempts by Brussels to contain this race to the bottom within the EU have not been successful, on the contrary. Many countries, tired of EU intervention, are stepping up their efforts. They are focusing on national employment figures, and, as is happening with the refugee crisis, they are plotting their own course.
In the UK this development has led to a referendum on a possible Brexit on June 23. Jobs are playing a central part. Supporters think a Brexit will revive the economy and generate jobs while opponents predict massive job losses.
Brexit supporters dismiss this as scaremongering but as the referendum date is drawing near an increasing number of entrepreneurs are saying they will be taking their businesses elsewhere. If the UK exits the EU, companies will be faced with a number of trade restrictions and a considerable hike in export costs. That means they can no longer compete with other European businesses and for many that means a swift relocation to another EU member country.
Financial sector
In the age of the internet in which more and more work is done digitally, such a move can be achieved quickly. Meanwhile the other EU countries are doing their utmost to tempt these entrepreneurs. France and Germany have already opened their doors to London's financial sector which will collapse with the loss of the EU membership.
British politicians and voters who support a Brexit are furious with the entrepreneurs who have announced their departure. They might as well save their breath. Entrepreneurs have to compete worldwide and will always settle in countries with the most advantageous business climate.
The reaction of British business has been short and to the point: 'we will respect the outcome of the referendum but we will be the ones to decide where to take our businesses.'
And that is the attitude of businesses everywhere, including the Netherlands. Politicians and voters may resent the powerful position of businesses but that is the way it is now.
A recent example is Rutte 2's failed attempt to promote fixed contracts via legal measures: entrepreneurs are making their own calculations and are replacing 'fixed' with 'flex'.
Business climate
Recent research shows that a large majority of small and medium-sized businesses will be using flex workers to fill posts. Fixed contracts are too expensive and rigid. Employers are also wary of the risk of long drawn out payments in case of illness.
Their decisions are based on the interest of their businesses and they rightly point out that the climate for small businesses in most other European countries is considerably better. Employers' costs are much lower and there is less red tape to deal with.
By adapting our rules and taxes to the business-friendly climate in those countries, employment in the Netherlands could increase significantly.
Fixed contracts, the preferred option for many workers, can be promoted by reducing employers' costs and incorporating more flexibility in the contract.
The daily reality shows that politicians and voters depend on companies for jobs, whether they like it or not. And their power will only increase.
This article was published earlier in the Telegraaf
Thank you for donating to DutchNews.nl
The DutchNews.nl team would like to thank all the generous readers who have made a donation in recent weeks. Your financial support has helped us to expand our coverage of the coronavirus crisis into the evenings and weekends and make sure you are kept up to date with the latest developments.
DutchNews.nl has been free for 14 years, but without the financial backing of our readers, we would not be able to provide you with fair and accurate news and features about all things Dutch. Your contributions make this possible.
If you have not yet made a donation, but would like to,
you can do so via Ideal, credit card or Paypal.