From beautiful kimonos and flying acrobats to leaping horses and films that matter, here's our pick of the best things to do in March.
Admire Breitner's kimono girls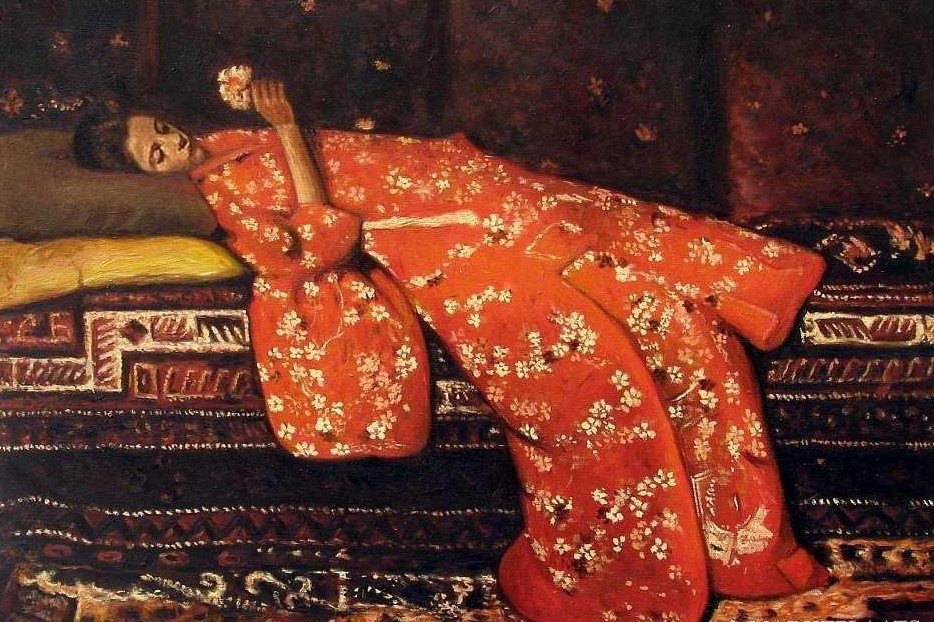 For the first time, all the paintings of a girl in a kimono by Dutch artist George Hendrik Breitner (1857-1923) are being displayed together. Based on new research, the exhibition displays for the first time the full series of 14 paintings. Most of them feature the young Geesje Kwak, who posed for Breitner between the ages of 16 and 18. The paintings also include a hitherto unknown Girl in a Red Kimono from a private collection. As well as the paintings, the exhibition also includes drawings, sketches and photographs used by the artist in the preparation of his paintings.
Rijksmuseum, Amsterdam until May 22. www.rijksmuseum.nl
Gasp at top show jumping
Indoor Brabant is one of the world's top show jumping events and features show jumping and dressage for horses and ponies for several international prizes, including two World Cup finals. It attracts around 250 horses and their riders, many of whom are in the world top 10, such as Scott Brash, the current number one in show jumping. There is also the chance to see carousel riding, which is team dressage with two columns of riders performing synchronised patterns. Indoor Brabant has grown so fast – visitor numbers have reached 65,000 – that last year the organisers added a second ring.
Brabanthallen, Den Bosch, March 10 to 13. www.indoorbrabant.com
Dress up as a superhero
The Dutch version of the American Comic Con event covers comics, films, games, graphic novels, cosplay, science fiction, fantasy and cartoons. There are meet & greets with actors, artists and cosplayers, the newest films and memorabilia such as the 1969 Dodge Charger from The Dukes of Hazzard, Optimus Prime and the Autobots from the Transformers films and the Batmobile from 1966.
Among the stars at the event are the actors John Ratzenberger (The Empire Strikes Back), Billy Dee Williams (Return of the Jedi), Eugene Simon (Game of Thrones) and Doug Jones (Fantastic Four, Hellboy), the cosplayers Mandalorian Mercs Costume Club and the writers and illustrators Brian Froud, Tony Moore and Steve Scott.
Jaarbeurs, Utrecht, March 26 and 27. www.dutchcomiccon.com
Take in a Broadway show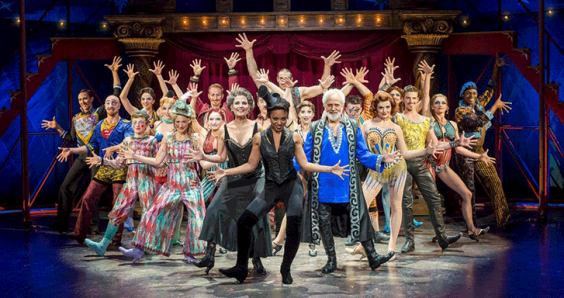 The Tony award-winning Broadway production of the musical Pippin comes to the Netherlands. The story of a young man searching for meaning in his life and his time with a circus was written by Stephen Schwartz (Wicked) in 1972 and directed and choreographed by Bob Fosse. This production is the 2013 revival directed by Diane Paulus (Cirque du Soleil) which won four Tony awards.
Theater Carré, Amsterdam, March 9 to April 10. www.carre.nl
Pick whose side you're on
It rates as one of the most eagerly anticipated films of this year. Batman v Superman: Dawn of Justice is a $2 million-plus head-to-head between the two superheroes. It has Ben Affleck's Batman (casting which got the fan boys grumbling) facing off against Henry Cavill's Superman (first seen in Man of Steel) because he fears what will happen if Superman is left unchecked. Meanwhile Lex Luthor (Jesse Eisenberg) creates new threat Doomsday, so differences between superheroes must be set aside to save Metropolis from destruction. Director Zack Snyder promises lots of practical special effects rather than just the usual display of CG. Also in the mix is Wonder Woman (Gal Gadot) who will get her own film next year. Oh and Jeremy Irons takes over from Michael Caine as Batman's faithful butler.
Cinemas around the country, March 24.
Find out about human rights
The Movies That Matter festival screens around 70 feature films and documentaries dealing with various human rights issues. For instance, A Good American, in which whistleblower William Binney says the NSA could easily have prevented the 2001 World Trade Center attacks. Or 3 and 1/2 minutes, 10 bullets which shows the aftermath of a shooting when four boys were asked to turn down their music. In addition, there is a full programme of debates, Q&A sessions, workshops, talk shows, seminars and masterclasses.
Filmhuis and Theater aan het Spui, The Hague, March 18 to 26. www.moviesthatmatter.nl
Catch a genius in all his glory
The David Bowie exhibition, which moved to the Netherlands from the Victoria & Albert Museum in London, had its closing date extended following the announcement of Bowie's death on January 11. There is just over a month left in which to see the hundreds of objects, including handwritten lyrics, original costumes, photography, set designs, album artwork and rare performance material from the past five decades from the David Bowie Archive. This is a fascinating and comprehensive look at the career of the man who has influenced music, art, design, theatre and contemporary culture for the past five decades, and will no doubt continue to do so for some considerable time.
Groninger Museum, Groningen until April 10. www.groningermuseum.nl
Wander through some gorgeous antiques
The European Fine Art Fair is one of the world's most prestigious art and antique fairs. It is certainly the largest, and it has the strictest system for ensuring the objects on offer are of the highest quality. It offers Old Master paintings, sculpture and furniture from all periods, modern and contemporary art, classical antiquities and Asian art. Newer sections cover 20th century design and applied arts, drawings and limited edition prints, antiquarian books and manuscripts and even wallpaper.
MECC, Maastricht, March 11 to 20. www.tefaf.com
Celebrate an opera anniversary
To celebrate its 50th anniversary, the Dutch National Opera has inaugurated the Opera Forward Festival to celebrate new work from a new generation of artists. Among the operas being performed are Il matrimonio segreto (the secret marriage) by Domenico Cimarosa which is a coproduction by the National Opera Talent, the Netherlands Touring Opera and Opera Zuid, and the world premier of Michel van der Aa's chamber opera for soprano and 3D film Blank Out, with Miah Persson and the baritone Roderick Williams and the Netherlands Chamber Choir on film. There is also the first performance in Amsterdam of Only The Sound Remains for which Peter Sellars has combined two pieces by the Finnish Kaija Saariah and taken noh dramas as his inspiration.
Muziektheater and other venues, Amsterdam, March 15 to 25. www.operaforwardfestival.nl
Wonder at the artistry of acrobats
The spectacular and artistic Cirque du Soleil circus company returns to the Netherlands with the show AmaLuna. It's about a mysterious island ruled by goddesses and what happens when a group of young men wash up on the shore. But it's really about the high quality of the acrobats, clowns, dancers and singers, and the amazing lighting and costumes.
Big top, next to the Arena, Amsterdam, March 17 to May 1. www.cirquedusoleil.com