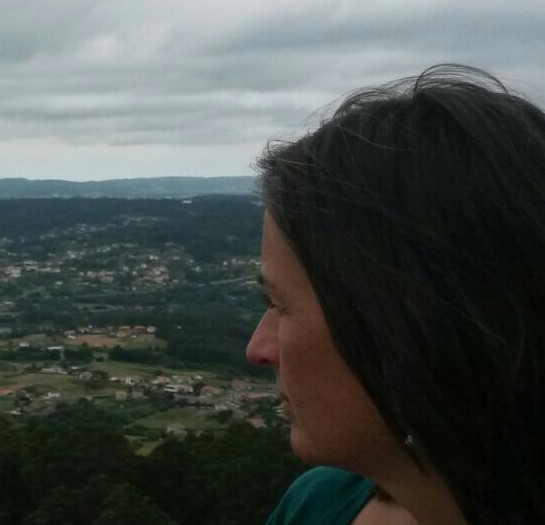 Lidia Barro Kooger, 47,  has a Dutch mother and Spanish dad and has lived all over the world. Now settled in Overveen, she loves good Dutch organisation, misses the bright blue Spanish sky and says she does not know where her roots are.
How did you end up in the Netherlands?
When I was three years old I moved with my Spanish father and Dutch mother from Madrid to the Netherlands. My parents met each other in Spain and decided to live in Madrid where my sister and I were born. When my mother became homesick they moved to the Netherlands where I grew up.
Although I grew up in the Netherlands, from a very young age I knew that I wanted to go back to Spain. So when I turned 18, I moved to Spain where I lived and worked for 10 years. I enjoyed life so much: the people, the culture, the food, the weather, everything was so wonderful! I married a Spaniard. We moved to New York, then to Singapore and later back to Spain. And then we decided to split up.
I decided to go back to my family in the Netherlands. It surprised me but I was missing Dutch structure and organisation. That was almost 20 years ago. I continued to miss Spain but just when I decided to go back to Spain I met my husband – a Spaniard living in the Netherlands. We now live in Overveen with our four children.
How do you describe yourself – an expat, lovepat, immigrant, international, etc?
I describe myself as an international because for many years I have lived in several countries, mostly Spain and the Netherlands. I feel comfortable in all countries because I grew up in a very multicultural area of Amsterdam with people from all over the world. I feel good when I am surrounded by many cultures.
How long do you plan to stay and why?
As long as my children are living in the house I will not move. My dream is to buy a house in Spain and maintain an apartment in the Netherlands and live six months in Spain during winter (because I miss the brightness of the blue Spanish sky) and summer in the Netherlands.
Do you speak Dutch and how did you learn?
I speak fluent Dutch because my mother is Dutch and I grew up as a bilingual.
What's your favorite Dutch food and why?
When I was living in Spain I did not miss Dutch food as Spanish food is much more tasty. But friends could really surprise me by sending me pepernoten around the 5th of December. I still love them.
Which three Dutch people (dead or alive) would you like to meet?
I would like to meet my mother's family. My Dutch grandpa and grandma passed away when I was very young. The only family I have contact with, in the Netherlands, is my aunt. There must be more Koogers but where are they?
How Dutch have you become and why?
I don't have my roots in the Netherlands….I don't know where my roots are. When I am in Spain they say Holandesa to me and here in the Netherlands they say Spaanse dame to me. I feel Dutch when I am in Spain because I notice that I love being on time, I love structure and I love good organisation. When I am in Spain I really miss these three very Dutch characteristics. Yet here I notice that I feel irritated when the Dutch are too punctual, too structured and too organised!
What's your top tourist tip?
Always take some change when you go to a public toilet.
Tell us something surprising you've found out about the Netherlands.
The Dutch have surprisingly bad taste when dressing for a wedding.
If you had just 24 hours left in the Netherlands, what would you do?
I think I would be happy to go back to Spain, and would be fully occupied with preparing everything at home that we needed to pack for our way back. For our last dinner we would go to my favourite restaurant in Haarlem, Het Goede Uur – for a nice kaasfondue with my best friends and small Dutch family.
Lidia Barro Kooger teaches Spanish for CursusSpaans.nu and Dutch as a second language (NT2) for Language Partners and VU-NT2.
DutchNews.nl has been free for 12 years, but now we are asking our readers to help. Your donation will enable us to keep providing you with fair and accurate news and features about all things Dutch.
Donate via Ideal, credit card or Paypal.