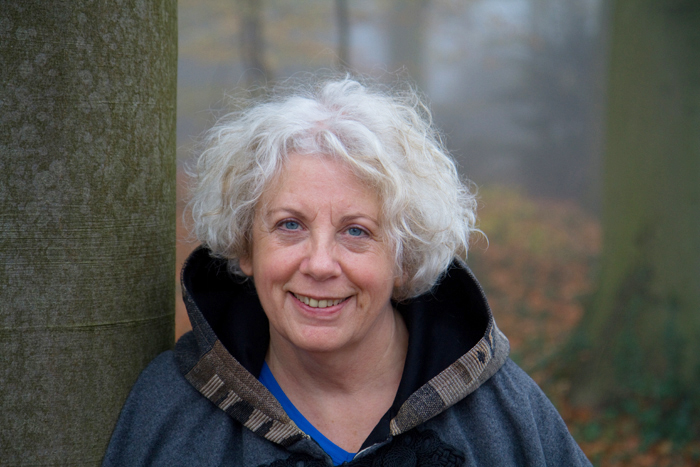 Life coach Madeleine Lenagh has lived in the Netherlands for 45 years but refuses to ride a bike. If she ever had to leave, she would spend her last day looking for sea eagles.

How did you end up living in the Netherlands?
When I was 21, I went walkabout. My money ran out in the Netherlands and I didn't want to go home yet. I found an au-pair job for six months and sold my return ticket to buy winter clothes. I never got around to leaving.

How would you describe yourself:  an expat, lovepat, immigrant, international, etc?
I guess I would describe myself as an international. I happen to have put down roots in the Netherlands but it could have been anywhere.
How long do you plan to stay?
Well, I've been here for 45 years now. I think I'm here to stay.
Do you speak Dutch and how did you learn?
I speak fluent Dutch. I started out taking care of three boys aged five, seven and nine, so I had to dive in.  Plus, my Dutch friends were kind enough to always speak Dutch to me.
What's your favourite Dutch food?
I'm going to cheat here and say an Indonesian rijsttafel! The Indo (Dutch-Indonesian) culture is very much part of the Dutch heritage.
What do you miss about back home?
I miss wild nature the most. I go back regularly: to the red rock country in the south-west, to Alaska and to New England where my roots lie.
How Dutch have you become?
I suppose I'm just myself. I'm neither very Dutch nor very American – but I do not like drop (Dutch liquorice) and I refuse to ride a bicycle!
What's your top tourist tip?
The Netherlands has some beautiful re-wilding projects. The Oostvaardersplassen and the Biesbosch are favourites of mine.

Tell us something surprising you've found out about the Netherlands.
Although the Dutch love making rules and regulations they're anarchists at heart, so they immediately turn around and break them!

If you had just 24 hours left in the Netherlands, what would you do?
Take a boat and my camera out into the Biesbosch and look for sea eagles.
Madeleine Lenagh had a long career in urban planning and project management before completely changing direction to retrain as a life coach and counsellor. She lives in Hank in Noord-Brabant and has just published a new book, Passage of the Stork.