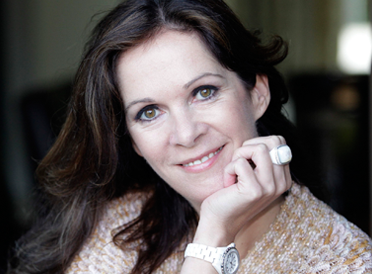 Local councils are wasting public money by giving over-generous and discriminatory severance packages to former staff, writes entrepreneur Annemarie van Gaal
Last week the Financieele Dagblad reported that the province of Zeeland may be out of pocket to the tune of several million euros because former employees of the provincial civil service are demanding a better severance deal and have gone to court to get it.
I find that shocking for more than one reason. In 2012, the provincial authorities decided to cut down their permanent staff from 650 to 500 because they could do without the 150. Apparently the organisation had been carrying a quarter of its staff as surplus weight.
That's shock number one. At a time when companies are struggling and have to make the difficult decision to let staff go, the provincial authorities opted against 'compulsory redundancies' in favour of offering employees aged 57 or over to sit at home with 70% to 80% of their salaries until their pensions kick in.
At 57 that will be at least ten years. That's shock number two. It is government policy to get older workers back to work as quickly as possible but clearly the province prefers to write them off by paying them an exorbitant amount of money for sitting at home.
Doing nothing
So 160 employees on an average income of around €66,000 are now receiving a gross income of €50,000 a month and are doing precisely nothing in return. Had they gone down the normal route they would have collected a €35,000 maximum for a period of two to three years after which they would have been on welfare benefits.
That is what every Tom, Dick and Harry in this country gets but not the former employees of the provincial authorities of Zeeland. Are they better than everyone else? This sends out a wrong signal.
Several former employees are now going to court: they have found out that two former directors demanded – and got – not 70% or even 80% of their previous salary but a whopping 90%. Shock number three.
Savings?
We have had the banks who are firing people while doling out bonuses to the top brass at the same time, but it's as nothing compared to the discrimination practised by the provincial authorities.
But here's the last and biggest shock: 'The scheme will save the province several million euros,' the Zeeland provincial board claimed. The chairwoman of the board, who is responsible for the scheme, is now enjoying her pension in the knowledge that she has prevented the province from spending millions.
Offloading 160 redundant workers may bring in €2-3m a year but if you are spending €8m a year on redundancy schemes then that is not saving public money but wasting it. And that is the biggest shock of all.
Annemarie van Gaal is an investor and entrepreneur.
DutchNews.nl has been free for 13 years, but now we are asking our readers to help. Your donation will enable us to keep providing you with fair and accurate news and features about all things Dutch.
Donate via Ideal, credit card or Paypal.