District nur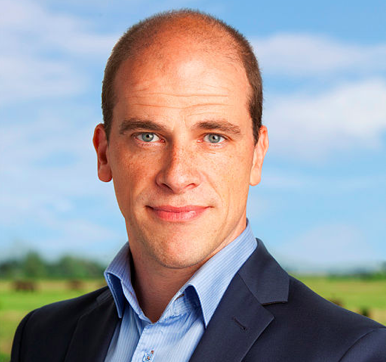 ses are hurrying from one patient to another, frantically consulting overlong checklists. Labour leader Diederik Samsom tells insurers to stop agonising over budgets and concentrate on providing appropriate care.
For six months now I have been working alongside home healthcare workers on a weekly basis. I experienced at first-hand the dedication and professionalism with which they do their jobs.
I also watched with bated breath the revolution that is taking place in care. The checklists and government protocols which determine who is eligible for home care are on the way out. From now on, the district nurse can make his or her own assessment. It's as if the old choked-up system is being revived with a blast of oxygen.
People not numbers
At last it's people who matter, not numbers.It's that man who had a stroke and can no longer handle his insulin pen and who, under the old rules, would have been allocated ten minutes home care a day which would not have helped him at all. Instead, he now gets half an hour of ergotherapy to learn how to manage his pen and give himself injections again. It seems a no-brainer. But it was the exception. This is the kind of home care we want.
I also listened to the discussions about which diagnostic system to use. I heard about the difficult talks with patients whose care regime is changing. I saw the frustration with failing computer systems and the pitfalls surrounding the cooperation with local councils. These are all challenges that come with change and can be overcome.
But there is also the real danger that the new care system will be crushed under the weight of the rules and regulations of a new bureaucracy. Strategic manoeuvring and rigid behaviour from insurers, care institutions and authorities are threatening to endanger the new system and it's time to raise the alarm.
Complicated demands
Insurers are still imposing demands that are constantly changing and becoming increasingly complicated. This excessive need for control is threatening to paralyse the whole system. One example is the insurers' demand that all registered patients must be diagnosed again before May 1. This means that the best visiting nurses have been stuck behind a desk doing administration when they could have been out and about looking after people. This demand should be scrapped immediately.
The excessive accountability insurers demand from staff is also incompatible with a care system in which we trust the professionals who run it. Registers of care needed by patients and care given to patients are already in place. Insurers can manage on a simple extract from these registers instead of detailed care plans.
Rushed staff
Another thing insurers and home care organisations should stop doing is rushing staff. I see examples of so-called 'cutback targets' of 20% which rigid managers translate to the time staff spend with patients. This can effectively turn an hour of care into 50 minutes. This is completely wrong. What we need is a different approach to home care.
Bringing back the care of a grossly overweight man who can't look after himself from 25 minutes a day to 20 is not the way. This man needs extra care to regain the self-confidence he needs to change his lifestyle so he won't need care in the longer term, a win-win situation for patients, care staff and taxpayers alike.
District nurses would like nothing better than to work in this way. At the moment, they can. But they won't be able to if the focus remains on financial risks instead of providing the most appropriate care for patients.
Fragmentation
Another danger is fragmentaton. Too many care providers in one district is a recipe for disaster. I have seen how important it is for the family doctor, the district nurse and other care givers to be able to know and communicate with each other without problems. A family doctor who has to deal with seven different home care organisations will be in trouble.
One day, on leaving the home of a client, I saw a district nurse from another organisation enter the house of a neighbour. That is a waste of call-out time and, moreover, the family doctor will end up with reports from two different organisations. Integral care it is not. It's important for people to choose their own care provider but the ensuing perverse incentives should be limited.
Community care is not a market. This is why the government has stipulated that first line care, the family doctor and home care must be financed differently. Instead of so much for one minute or action, finance will be based on good results, such as fewer hospital admissions and patients choosing a healthier lifestyle. Only then will family doctors and other care givers be free from the interference and negotiating power of the insurers. The cabinet must now make haste with the implementation of the agreement.
Insurers must be stopped
It took guts to finally introduce this reform. It will take more guts to implement it successfully. We can't do this without confronting the insurers. They need to be told in no uncertain terms to stop over-managing their own risk and start concerning themselves with the needs and complaints of their care staff and patients.
I have seen at first-hand how important it is to allow staff more space so both staff and patients benefit. We have given them that space but we must see to it that vested interests don't snatch it from them again.
Diederik Samsom is leader of the Dutch Labour party PvdA and an MP.

This article appeared earlier in the NRC.
DutchNews.nl has been free for 13 years, but now we are asking our readers to help. Your donation will enable us to keep providing you with fair and accurate news and features about all things Dutch.
Donate via Ideal, credit card or Paypal.