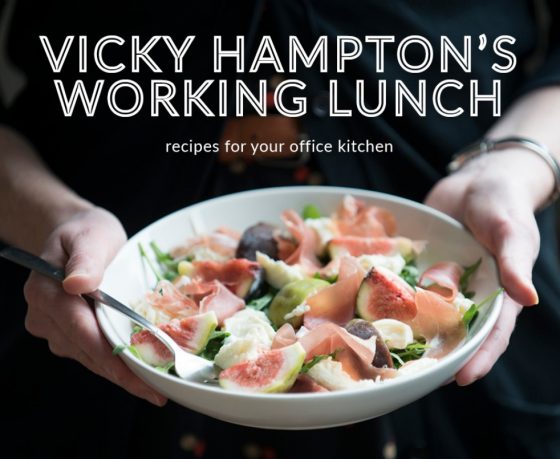 We are so happy that Vicky Hampton, our favourite Amsterdam foodie, has been branching out into other cities – her rundown of a weekend's eating in Rotterdam is enough to make us all head for the port city asap.
Vicky is no food snob and assessments of what and where she is eating are both down to earth and honest. We've said it before… she's never let the DutchNews.nl crew down.
Vicky has taken that same approach to lunch – cheap and cheerful lunch recipes for those who are sick of cheese sandwiches or can't stand another wilted salad at the staff canteen. Soups and smoothies, delicious toasted sandwiches – surely every Dutch company office has a toastie maker – and a great selection of simple salads. If your staff kitchen has a kettle and enough space to fit a chopping board, this is the book for you.
You can buy Vicky Hampton's Working Lunch via the website bookshop or from online bookstores.