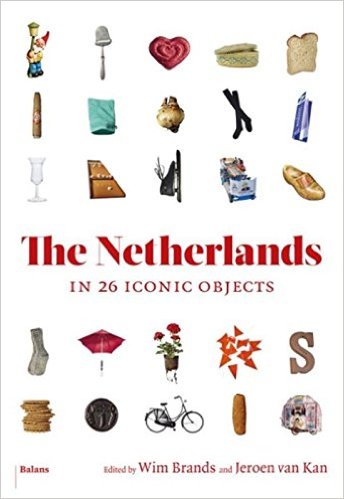 What do ice skates, orthodox Christians and ecstasy pills have in common? They are all quintessentially Dutch objects featured in a new anthology which explores what it means to come from the Netherlands.
Dutch writers were given the task of jotting down their favourite facts and memories about the objects that surround them in the Netherlands. The result is a pretty unique insight into what makes this country tick, from the herring cart to the notorious face mitt.
Contributions come from writer Mano Bouzamour who tackles the beer bike, columnist Gerry van der List who looks at the Dutch love of garden gnomes and Wim Brandts who deals with the ubiquitous stroopwafel – among many others.
Of course, many of these objects were not even invented in the Netherlands, as the book reluctantly admits, but the adoration for them is still clear. According to Henk van Os, the cheese parer, a Norwegian invention, belongs in the Netherlands and should be left to the Dutch to operate properly.
Overall the tales create a picture of what is important to the Dutch and how this makes them unique. And the stories show the eccentric ways in which the Dutch fiercely guard national traditions, such as their passion for using orange at all national celebrations.
There are also times when the book reveals something new about the country known for its windmill owning, bike riding tendencies. The books list of items might seem stereotypical but all is not as it seems. The tulip bulb has less to do with Dutch culture than with continuing a booming tourist industry and is certainly not seen by the Dutch as their national flower.
From geraniums to black stockings, the stories provide many anecdotes from the typically Dutch childhoods of the 26 writers who contributed. However be warned, the romanticised memories experienced through the eyes of the infant Netherlander becomes heavy reading experience when read together.
With the words 'Dutch' and 'the Netherlands' used over 175 times, this collection is stuffed full of factoids that you can impress both visitors and Dutch nationals with.
Julia Corbett