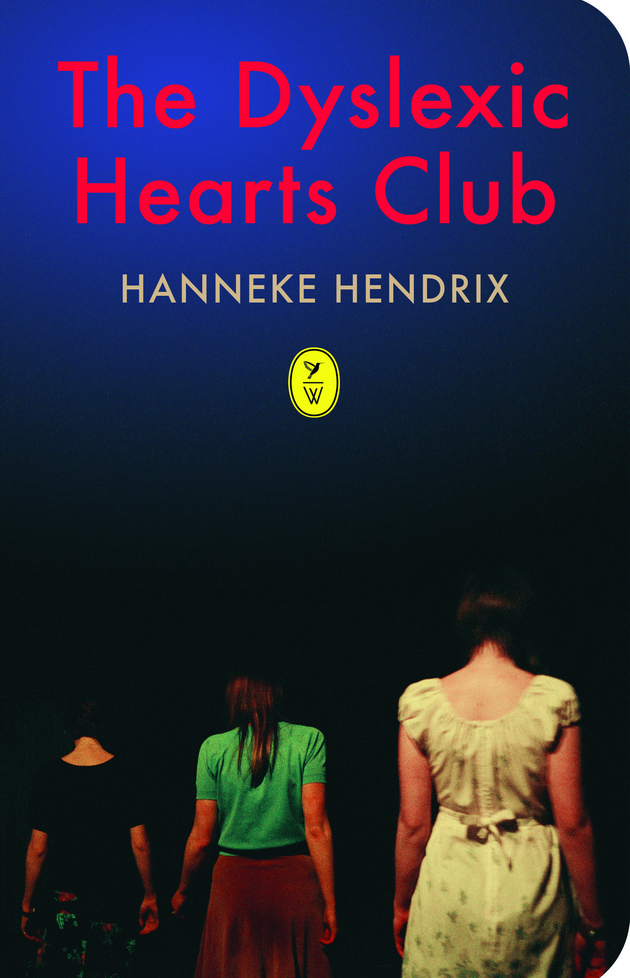 Initially published in 2014,
The Dyslexic Hearts Club
is the second novel by Hanneke Hendrix.
Born in 1980, Hanneke Hendrix grew up in a small southern town in the Netherlands. She studied writing at the University for the Arts in Utrecht and philosophy at Nijmegen's Radboud University. As a writer, Hendrix writes for literary production companies, radio, podcasts, theatre groups, festivals, and various journals. Her first book, De Verjaardagen (translation: The Birthdays) was shortlisted for the Dioraphte Prize, the Academia Debut Prize, and the Woman and Culture Prize.
Essentially this is the tale of three women who escape from a secure burns unit while under police guard to embark on a crazed road trip. Their escapades gain wide public interest as the media disperse daily updates on their attempts to avoid capture.
Three smoking women
The narrative opens with three women sharing a small hospital room. All three have severe burns of a non-accidental nature and are being detained in the room pending legal investigation. The story is told from the viewpoint of Anna van Veen. She quickly becomes entwined in the lives of her two room-mates as they share personal stories to deal with the long empty days stuck in a small confined space.
The pace quickens when the three escape from the hospital, steal a car and kick off a nationwide chase that grabs the attention of the Dutch public. Along the way the reader is exposed to further details of the situations leading to the women meeting one another in the hospital. Additional characters are introduced as the three purloin clothes, food, money and vehicles in their race to avoid the authorities.
The joy of running riot
Described as quirky and bizarre, the characters, dialogue and plot may not hold up under close scrutiny – yet somehow this is part of the fun. The personal stories that the three women tell one another unravel to include more fact and less fantasy as the story progresses. It is an effective tool Hendrix has used to keep the reader turning pages.
The title of the novel refers to the name the women give themselves on discovering they share the trait of being unable to make sense of the feelings they have, even though others have explained the feelings to them many times. It also relates to the 1992 song by Paul Westerberg Dyslexic Hearts.
The Dyslexic Hearts Club is an entertaining, fast-paced read. Translator, David Doherty, has competently incorporated the black humor into the English version of the novel, which was published in 2016 by World Editions. With obvious similarities to the film Thelma and Louise this novel begs to become the first Dutch road film. The Dyslexic Hearts Club was nominated for the BNG Literary Award in 2014.
Ana McGinley