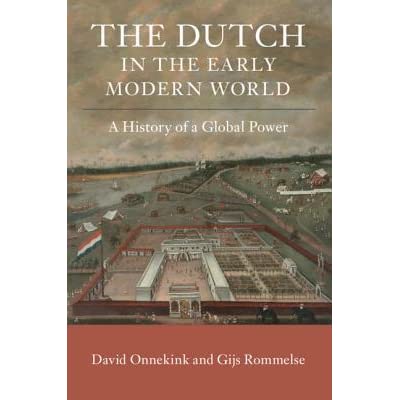 Using a metaphor of birth to adulthood, Gijs Rommelse and David Onnekink outline the history of the Dutch Republic, a critically important part of the Dutch identity. It's an academic work, written with academics in mind, but if you want a detailed analysis of this period of Dutch history, with insights into society and culture, as well as historical events, The Dutch In The Early Modern World is for you.
The book counts the birth of the Dutch Republic from the signing of the Unions of Arras, which saw several parts of the Seventeen Provinces, an area which covered what is now the Netherlands, Belgium, Luxembourg and part of France, side with the Spanish. The group had long-standing political and religious conflicts with the Spanish monarchy and would soon enter the Eighty Years War.
Though obviously an academic work, it is not a dry read. Take, for example, the note about how foreign students at Leiden University were chastised for not learning Dutch as early as 1630. Rather than English, instruction was given in Latin and the students probably spoke French with one another. And it's not without humour: the chapter covering the impact of the colony holdings on Dutch society is called The Empire Strikes Back.
The opening pages of the book contain lists of important historical figures (stadhouders and grand pensionnaires) as well as several useful maps with country borders for the time period. There's also a very useful timeline of important events, from the founding of the VOC to the start of the Boni Wars in Suriname.
If you're a real history buff, the use of complete footnotes on the pages themselves is  handy for looking up further things to read. Overall, The Dutch In The Early Modern World is great for history buffs and an excellent reference work, but too dense for the casual reader.