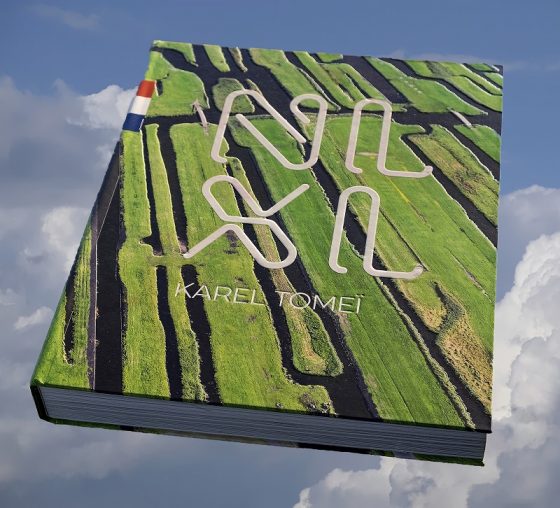 The Netherlands might like to consider itself a small country – a kleine kikkerlandje, as the Dutch are so fond of saying – but this is one mighty big book. Karel Tomei's NLXL weighs in at a whopping 3.5 kilos but is such a joy to look at that you will forget the weight on your knees.
The book draws on the tradition of birds eye view paintings in which the world is captured from the skies: the intricate patterns of reclaimed land crisscrossed by ditches, the contrast between bulb fields and a golf course, great swathes of sand with a city in the distance, a drone's view of a busy cafe terrace, the intricate carvings on the roof of a cathedral.
But it's the landscape that really rules NLXL – the Netherlands might be oh so very flat, but it still has amazing variation in its countryside – from the seaside dunes to the southern heaths, from the the seals sunning themselves on a sandbank to intricate cityscapes. NLXL will make a stunning, if heavy, present for anyone who loves the Netherlands in all its variations.
You can buy NLXL at all good bookshops and online from Xpat Media