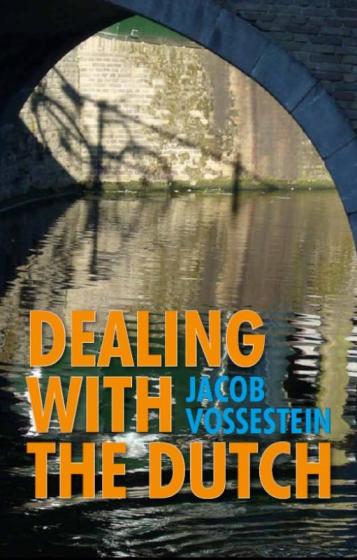 If you'Ž"re moving to the Netherlands then be warned, Lowlanders can be a bit blunt. In fact it'Ž"s fair to say that in business, as in daily life, brutal honesty and constructive criticism are dished out liberally as par for the course – which can be a bit of a shock to the system if you haven't lived or worked alongside them before.
The Dutch are a self-confident, pragmatic, and exceedingly efficient race and these qualities combined with their shrewd nose for business can sometimes make for an off-putting combination.
In Dealing with the Dutch, author Jacob Vossestein has created a manual for anyone who wants or needs to understand the general mentality, in order to forge good professional relationships and successfully conduct business with the Dutch.
As a human geographer and social anthropologist with nearly 30 years experience as a cross-cultural trainer, Vossestein knows more than most about the Dutch psyche and how to communicate effectively with his fellow countrymen.
But surprisingly for a native, Vossestein also shows a finely-tuned awareness for the less appealing Dutch characteristics, and this is what makes his book so valuable. Every quirk, trait and habit is scrutinised and what you get is a fully comprehensive guide to just about every strand of the nation'Ž"s collective personality, including their beliefs and value system.
Despite the dull and dreary picture on the book'Ž"s cover, it is anything but, and contains plenty of humorous observations and comments by other foreigners that will make this useful for anyone moving to Holland.
Indeed the tone of the author himself, is refreshingly self-deprecating which makes you want to read on and discover more about this tall and distinctive race of northern Europeans who are often understood by misleading stereotypes and little more.
Vossestein has included so much information about the entire Dutch nation its geography and provinces, including the regional nuances of people living in different parts of the country, that Dealing with the Dutch succeeds in being entertaining, enlightening and credible, all at the same time.
Shelley Antscherl
books@dutchnews.nl
DutchNews.nl has been free for 13 years, but now we are asking our readers to help. Your donation will enable us to keep providing you with fair and accurate news and features about all things Dutch.
Donate via Ideal, credit card or Paypal.