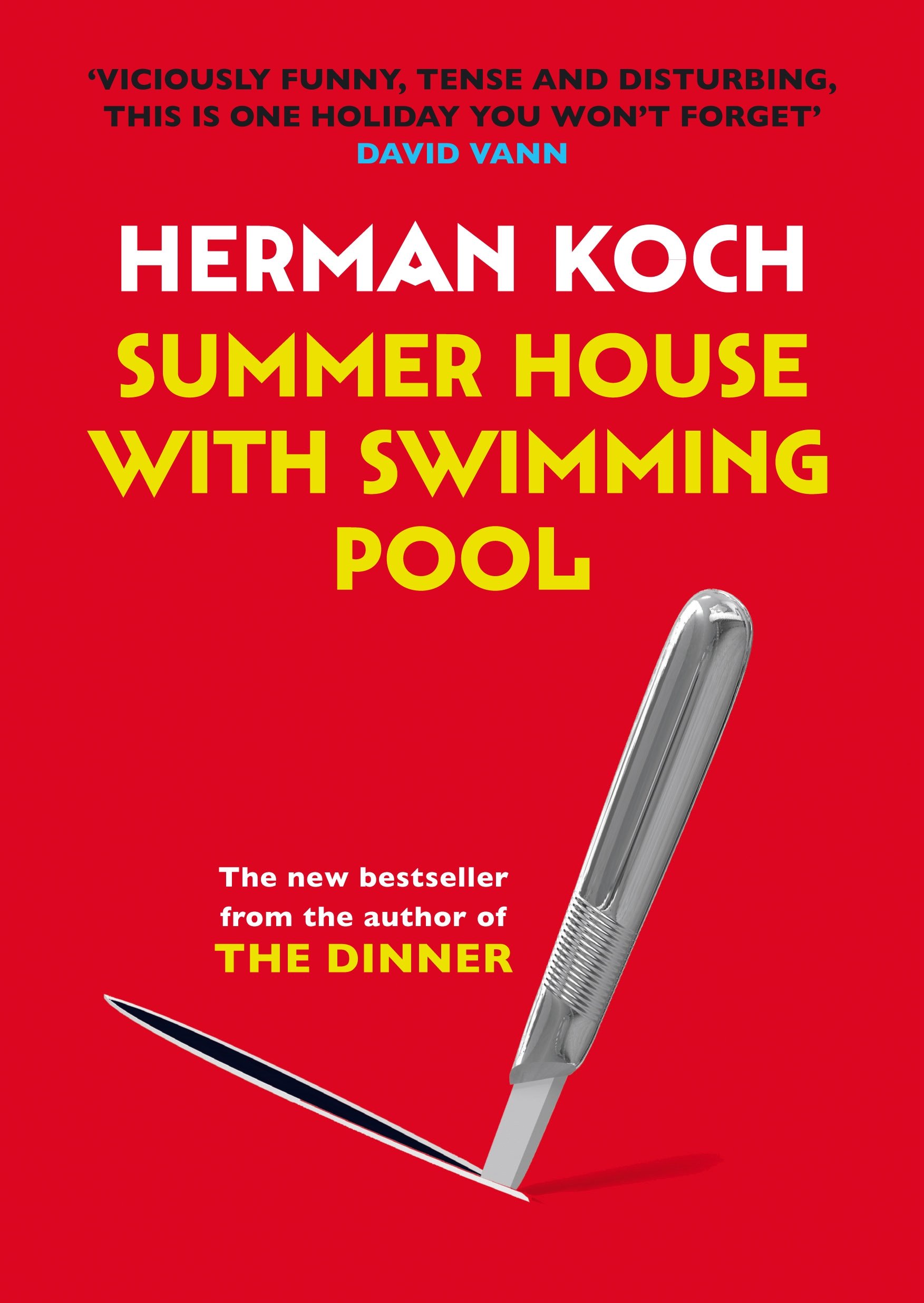 From the author of The Dinner, Summer House with a Swimming Pool brings together all of Herman Koch's best: unlikeable characters, an unreliable narrator, a page-turning plot and the complicated relationships between parents and children.
The narrator in this work is Dr Marc Schlosser, a general practitioner whose patients are mostly rich artist types. One of Schlosser's more famous patients, actor Ralph Meier, invites the doctor and his family, wife Caroline and pre-teen daughters Julia and Lisa on summer holiday, a vacation which proves to be disastrous for everyone involved.
Narrator
As with The Dinner, the reader is unclear just how much of the narrator has shaded his account of the events to suit his own narcissistic goals. We know from the outset that Meier has died and that Schlosser played some role in his death, but it's unclear to what degree or why until the end of the novel.
Thriller
The book is a thriller, but a more subtle one. There are no brutal homicides or police investigations (though there should be.) The build-up is long, leading to the rape of 13-year-old Julia, whose parents then continue to make a series of decisions that only worsen her horrific tragedy. Only at the very end of the book do all the pieces fit together.
Unlikeable
Other than the children, there are no likable characters. Marc verges on sociopathic, his wife is willfully obtuse, Ralph is a bore and so on.
'Oh, come on,' I said. 'It's not that bad. Better to have too little than too much. Or would you rather have a roly-poly daughter with rolls of fat everywhere?

'No, of course not.'
This is the parents response in reaction to their 13-year-old daughter repeatedly refusing to eat more than a few bites of salad.
Unsettling
Koch does such an excellent job of writing these distasteful characters, it's hard to not question the values of the people in your own life after reading his books. Marc seems to loathe his patients. He describes them during exams as such:
'I observe their naked bodies. I superimpose the images. I see how the one body approaches the other. I see a mouth, lips pressed against other lips, hands, fingers that search, fingernails across a stretch of bare skin. Sometimes the room is dark, but often it isn't. Some people have no qualms about leaving the lights on. I have seen their bodies;  I know that, in most cases, it would be better to turn the lights off. I look at their feet, their ankles, their knees, their thighs, and then further up, the area around the navel, the chest or breasts, the neck. The actual sex organs I usually skip over. I look, but the way you might look at a dead animal in the road. My gaze is usually only held for a moment, like a hangnail on a loose thread of clothing – no more than that.'
Which makes you wonder what your doctor is thinking when you undress. And it isn't only Marc. Koch describes Ralph watching nearly all of the female characters in such a way that you might think twice about taking your cover-up off the next time you're at the beach. The novel gets under your skin.
Koch is one of the Netherlands' most famous authors. He's sold millions of books worldwide and his works have been translated into more than 20 languages. The Dinner is considered a modern classic of Dutch literature.
You can buy Summer House with a Swimming Pool at the American Book Center.
Thank you for donating to DutchNews.nl
The DutchNews.nl team would like to thank all the generous readers who have made a donation in recent weeks. Your financial support has helped us to expand our coverage of the coronavirus crisis into the evenings and weekends and make sure you are kept up to date with the latest developments.
DutchNews.nl has been free for 14 years, but without the financial backing of our readers, we would not be able to provide you with fair and accurate news and features about all things Dutch. Your contributions make this possible.
If you have not yet made a donation, but would like to,
you can do so via Ideal, credit card or Paypal.