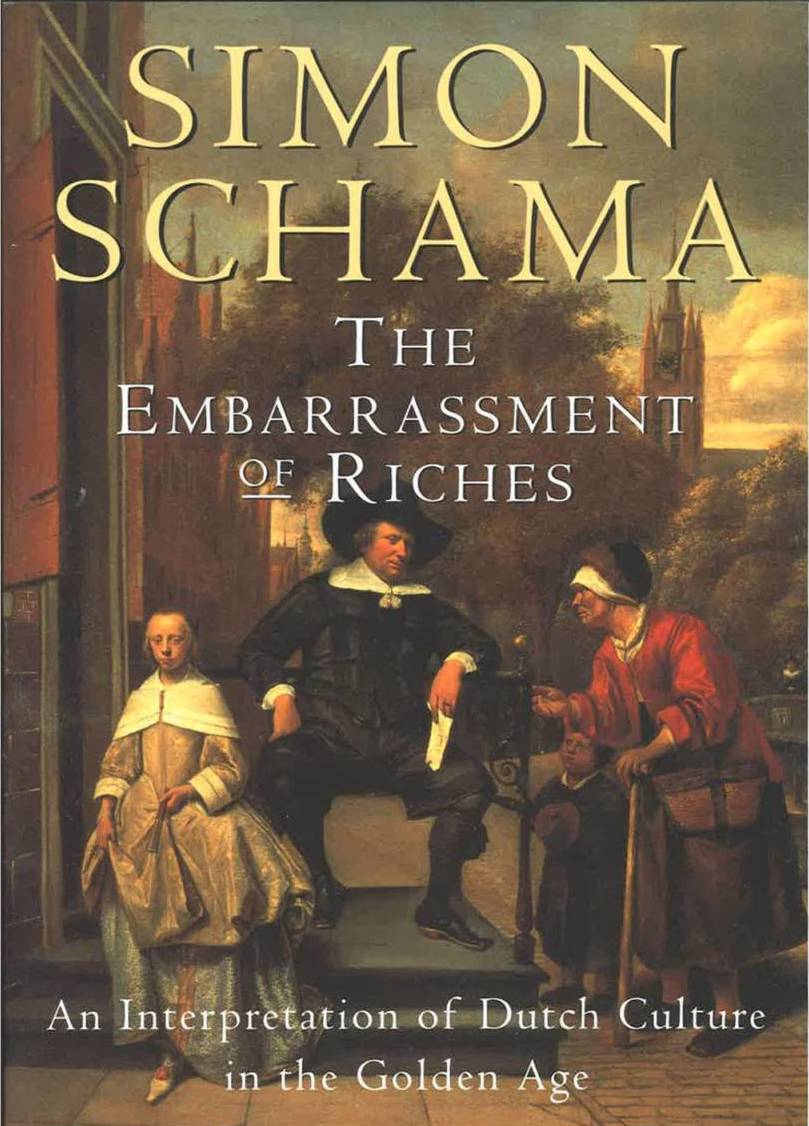 This well-regarded book of Dutch history is packed with information from a variety of sources, from cookbooks to bankruptcy filings, bringing the reader an in-depth understanding of possibly the most important century of Dutch history.
The Embarrassment of Riches was first published in 1987 and remains a classic work of Dutch history, in particular in for its discussion of how Dutch history shaped the country's consensus method of political discourse.
As an outsider, author and history professor Simon Schama, was able to explore and observe the Dutch closely while creating an overview of the Dutch Golden Age. The period, which he defines as 1570-1670, was a time in which the Netherlands became extremely affluent as an assortment of farming, fishing and shipping communities became a formidable world empire.
In more than 700 pages, the book covers everything from Dutch child-rearing habits (perceived as bad by outsiders because the Dutch kissed their children goodnight) to political structures to historical events.
A big book
Don't be too daunted by the size. Schama includes many illustrations, everything from old maps to famous works of art. He uses the image to make a point about Dutch culture and society. He told the New York Times: 'It struck me very early on that if I was going to say anything interesting about Dutch culture or Dutch identity, it would be simply ludicrous to overlook the evidence of images. This is an image-fixated culture.'
Nevertheless, it is not a book for the faint of heart. Despite the lavish illustration, there are many sections where the book is page after page of densely packed text. The contents are detailed and the language is creative and, at times, flowery. Schama is a professor of history after all.
Yet while the book may not be a bit of light reading for bedtime or on the beach, it does give the reader a keen insight into Dutch history and into why the Dutch behave as they do now. And the author does pepper the texts with amusing anecdotes, such as 17th British nicknames for the population at large: two-legged cheese worms.