Live blog: the last day of election campaigning as it happens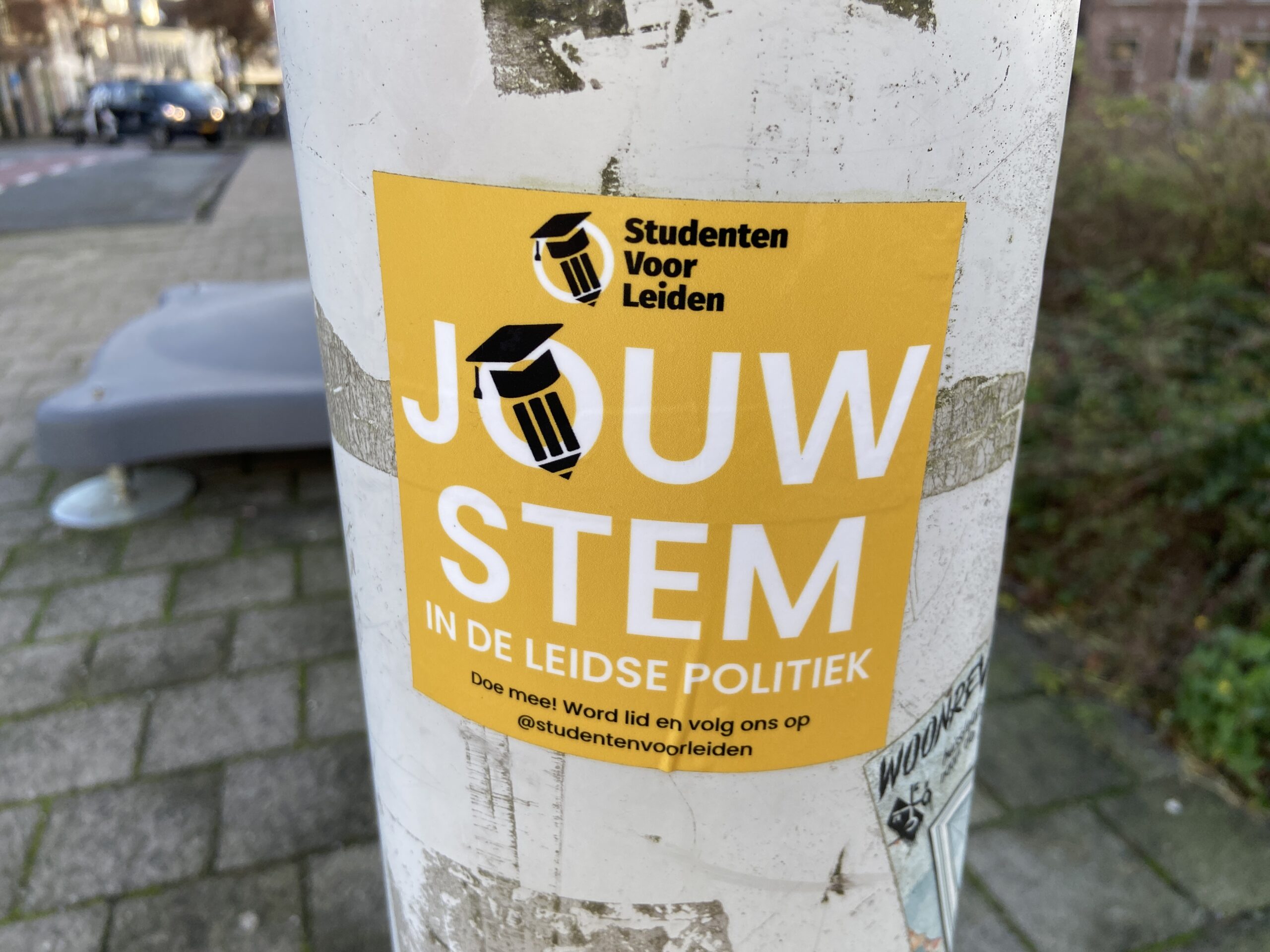 The Netherlands goes to the polls on Wednesday to elect a new lower house of parliament and government. Dutch News is following the latest developments as they emerge.
Demonstrator disrupts television debate
Tuesday night's final televised election debate was disrupted at the end by a demonstrator from youth party Lef (which translates as daring).
Frans Timmermans from GroenLinks/PvdA, Dilan Yesilgöz who took over the VVD from Mark Rutte and Pieter Omtzigt, founder of new party NSC, were debating trust in the government, when the conversation was interrupted by shouting.
"You are part of old politics, you should never be in power again," the demonstrator yelled, before he was removed by security guards.
The party earlier interrupted a broadcast of the Buitenhof current affairs show by climbing up a later and holding a Lef poster in front of the window.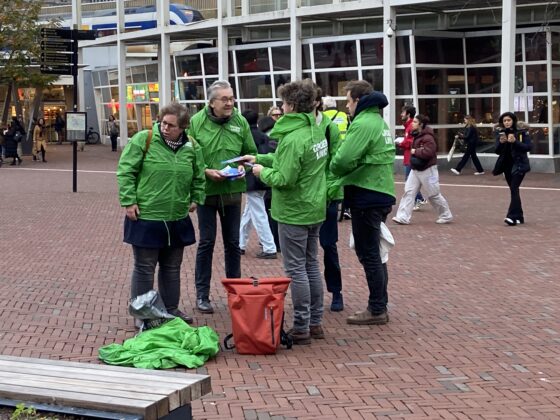 Nearly 10,000 locations are polling stations for the day
Dutch voters will be able to cast their ballot at 9,823 locations nationwide, according to the Open State Foundation. Most will open at 7.30 am and voting will end at 9 pm, when broadcaster NOS will publish its first exit poll.
However, 221 polling stations, many of which are at train stations, will open earlier, as will the handful of mobile polling stations which will travel around in rural areas.
Among the more unusual locations where voting is taking place are the Anne Frank House in Amsterdam and Madurodam in The Hague. Cinemas, museums, churches and even a private home will also become polling stations for the day.
The weather forecast for Wednesday is for a dry day with some sunshine in the morning, and frost in sheltered places at night. Experts suggest that good weather encourages more people to vote, with the lowest turnout ever recorded – just 73% – taking place on a chilly wet day in 1998. Turnout at the last general election was 78.7%, down three percentage points on 2017.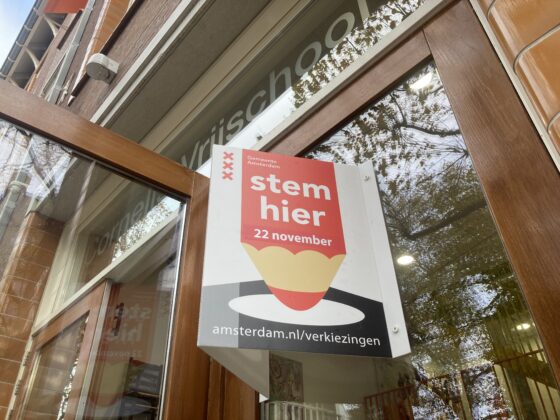 It's a three-horse race, says final I&O poll
The second poll in two days from I&O Research puts the far right PVV, GroenLinks-PvdA and VVD on an equal footing, with 28, 27 and 27 seats in the 150 seat parliament respectively.
Pieter Omtzigt's new party NSC has now slipped back to fourth place, with 21 seats with D66 a long way back in fifth place on nine.
The poll has a three seat margin of error for each party, and "should not be seen as a prediction of the result," I&O said.
The poll is based on again questioning the same people as in Monday's poll about their voting intentions. Some two-thirds replied and the original choice of those who did not reply remains on the record, hence the margin of error.
Wednesday's election is set to produce a "winning" party with the fewest number of seats ever and less than 20% of the vote.
VVD says no to prime minister Wilders

VVD campaign leader Dilan Yesilgöz has said her party will not take part in a cabinet in which Geert Wilders is prime minister. "I'm not going to do that," she told NOS radio. "Prime minister Wilders would not be good for the country. This country needs a leader who can bring people together."
De VVD neemt niet deel aan een kabinet als @geertwilderspvv premier wordt. Dat zegt lijsttrekker @DilanYesilgoz. 'Dat ga ik niet doen. Premier Wilders zou voor dit land niet goed zijn. Dit land heeft een leider nodig die kan verbinden.'

📻 https://t.co/zJLlctP2k0 #WNL pic.twitter.com/1ozBCpPsUd

— NPO Radio 1 (@NPORadio1) November 21, 2023

Support for Wilders' PVV has been growing in recent days, but nearly every political party has ruled out forming a coalition with the far right group. The PVV was a silent partner in the first cabinet let by Mark Rutte from 2010 to 2012, but the coalition collapsed when Wilders withdrew his support over a disagreement on the budget deficit.
GroenLinks/PvdA smells VVD blood

GroenLinks/PvdA campaign leader Frans Timmermans has told RTL Nieuws he thinks the alliance has a "good chance" of being the biggest party after the Wednesday election.
The final polls have indicated a surge in support for the far right PVV and "I think a lot of people can't bear the thought of him being at the controls," Timmermans said.
At the same time, Timmermans said he could imagine that other left of centre parties may be concerned that strategic voting for the alliance could damage their chances. "But then I would say to them, I won't let you down," he said. "If we are the biggest then I will keep you close to me. But if we are not the biggest, then you have the same problem as I do, and that is that the right will rule."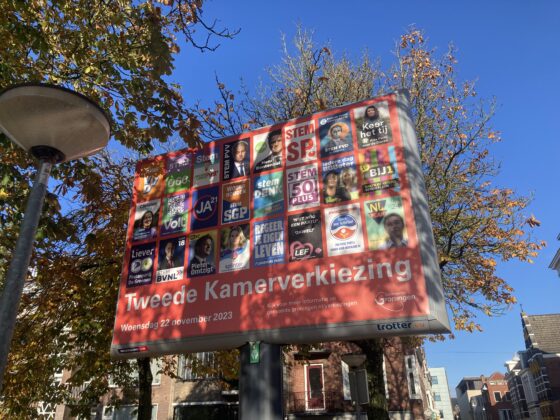 CDA criticises poll dominance

CDA leader Henri Bontenbal has criticised the dominant role given to opinion polls in the final days of the campaign. "It has become left against right," he told Radio 1 news. "I see Labour supporters going for [VVD leader Dilan] Yesilgöz and vice versa, but in a few days time they will be talking to each other in parliament>'
The CDA is currently polling between three and five seats which would be the worst performance in the party's history. Bontenbal is, nevertheless, optimistic. The party membership is younger and "I refuse to believe that the CDA has had it," he said. He also reiterated his opposition to working with far right leader Geert Wilders.
Housing is a dominant election issue. Whats all the fuss about?
Young people are the most obviously affected group in the Dutch housing market, which is one of the top issues in this week's election.
According to I&O research, 86% of Dutch people believe there is a housing "crisis". Despite the government's aims to construct 900,000 homes by 2030, building is already behind schedule and there are 390,000 more house seekers than there are homes. Read the full story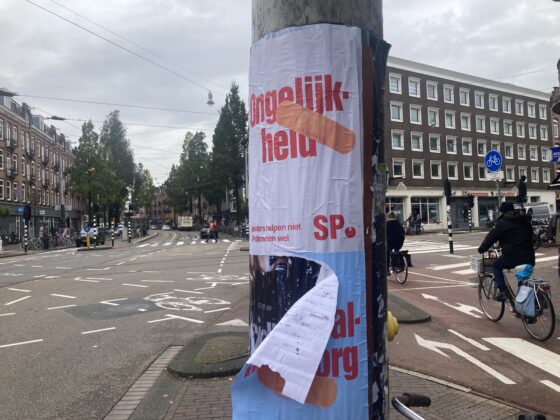 Ethnic minority voters feel left out

Some 70% of voters with an ethnic minority background do not think they are well-represented in parliament and that feeling is intensified among those who have experienced discrimination, according to new research on behalf of broadcaster NOS. That feeling is particularly strong among people planning to vote for equal opportunities party BIJ1 and for Denk.
At the same time, one third of white Dutch voters think that too much attention is paid to people with ethnic minority roots and that they are not properly listened to. They are most likely, therefore, to vote for anti-immigration parties, the research showed.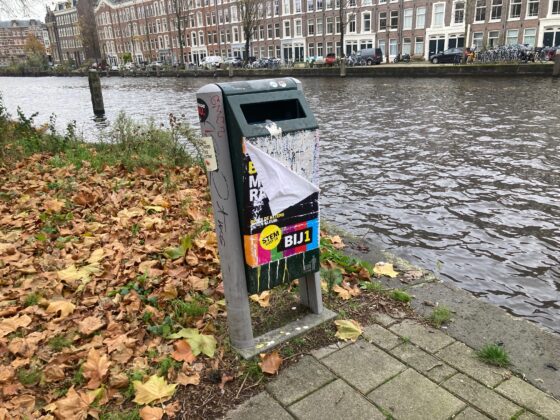 Alienating foreigners won't do the new government any favours
New poll puts three parties on top

The Dutch election campaign entered its last day on Tuesday with a new poll predicting that the GroenLinks/PvdA alliance has caught up with the VVD.
The I&O poll puts the VVD and the alliance both on 27 seats, the far right PVV on 26 and suggests Pieter Omtzigt's new party has continued to lose support. The NSC, the poll suggests, will win 21 seats in the 150-seat lower house of parliament, down four on the previous I&O poll. Read the full story
Thank you for donating to DutchNews.nl.
We could not provide the Dutch News service, and keep it free of charge, without the generous support of our readers. Your donations allow us to report on issues you tell us matter, and provide you with a summary of the most important Dutch news each day.
Make a donation