It's party time in the Netherlands, and again and again and …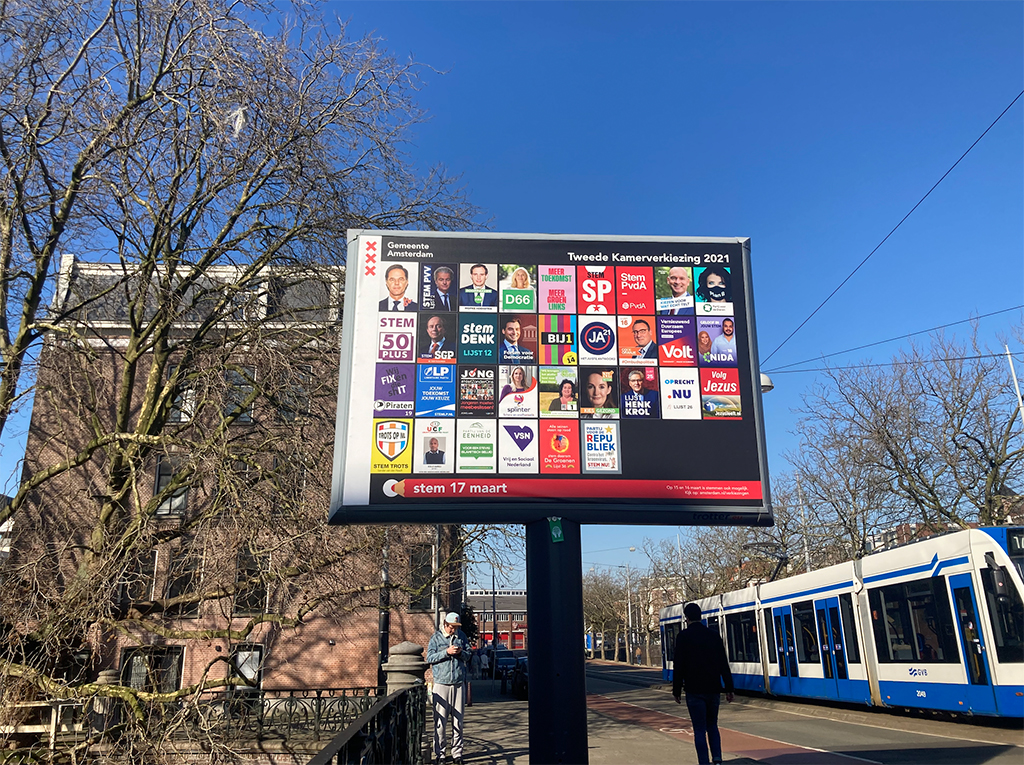 Two years ago, music critic Anthony Fantano, reacting to a video of someone cutting a pizza into an excessive number of pieces, screamed "It's enough slices." That's how our regular columnist Molly Quell felt reading the news last week that 26 parties will appear on the ballot paper for November's general election.

There is a well-used adage about the Netherlands: The country has more bikes than people. I'm starting to worry that the saying will soon morph into: The country has more political parties than people.
Twenty-six political parties will appear on the ballot for national elections in November. Some of them you might recognise: VVD, D66, ChristenUnie. 
Some of them you might not. Take Nederland met een PLAN (the Netherlands with a Plan), or Politieke Partij voor Basisinkomen (Political Party for Basic Income), or even Nieuw Sociaal Contract (New Social Contract, the party of ex-CDA MP Pieter Omtzigt.)
One of the new 26 parties is even aptly called Splinter, a progressive party that split off from the Animal Rights Party.
The Dutch parliament, or tweedekamer, is currently home to 21 political parties, including four parties with a single seat. In the Netherlands, you elect the person, not the party. So if an MP decides to break with their party, which seems to happen on average every three days, they keep their seat. 
That's what happened when Omtzigt left the Christian Democrats. Or when Pan European party Volt booted out Nilüfer Gündoğan over inappropriate behavior. 
The splintering isn't the only thing to blame for the dozens of parties. The Netherlands has no electoral threshold (kiesdrempel), a minimum percentage of the vote a party must get to participate in parliament. 
Any MP just needs 0.67% of the vote, or just under 70,000 votes, to be elected – depending on how many people turn out of course.
To get on the ballot, you need to register with the Electoral Council, get between 20-30 voters per constituency to write a declaration of support and fork over €11,250 – which you get back if you hit 75% of the votes needed for one seat.
Honestly, we should be grateful this year's ballot will only be approximately the size of the Bible. In September, 70 parties had registered. The ballot would then have been the size of all of the Harry Potter books combined. 
But some parties back out or can't find the registration money in the couch cushions. Earlier this month, 29 parties put forward candidate lists. When the Kiesraad met on Friday, they disqualified a further three parties for failing to submit enough letters of support, leaving us with 26. 
And this year, the number is lower than it was during the last national elections. In 2021, 37 parties participated. Maybe we've already hit peak party in the Netherlands?
Then all those parties and their lists have to be included on a phone book-sized ballot paper. Parties are first assigned based on how many seats they currently have in parliament. The starting lineup is: VVD, D66, Groenlinks / PvdA and PVV.
New parties are listed in order of the number of constituencies they participate in. If there's a tie, the order is selected at random, lottery-style.
Last Friday, the Kiesraad met to draw the lots. The chairperson was very proud that, for this election, their balls were larger. 
As we are an upstanding news organisation, we made sure to fact-check their claims. And it's true. The blue (and white) balls in 2023, are substantially larger than the ones they used in the previous election.
Pieter Omzigt's NSC is neck in neck in the polls with the VVD, but will the millions of people who plan to vote for him manage to get that far down the ballot paper before giving up? We'll find out in four weeks time.
PS: We're reporting live on Sunday's election debate between the leaders of the four biggest parties. Feel free to join us on: Twitter, Mastodon and Bluesky. 
Thank you for donating to DutchNews.nl.
We could not provide the Dutch News service, and keep it free of charge, without the generous support of our readers. Your donations allow us to report on issues you tell us matter, and provide you with a summary of the most important Dutch news each day.
Make a donation