Researchers put chimps on the couch to gauge their emotions
Hanneke Sanou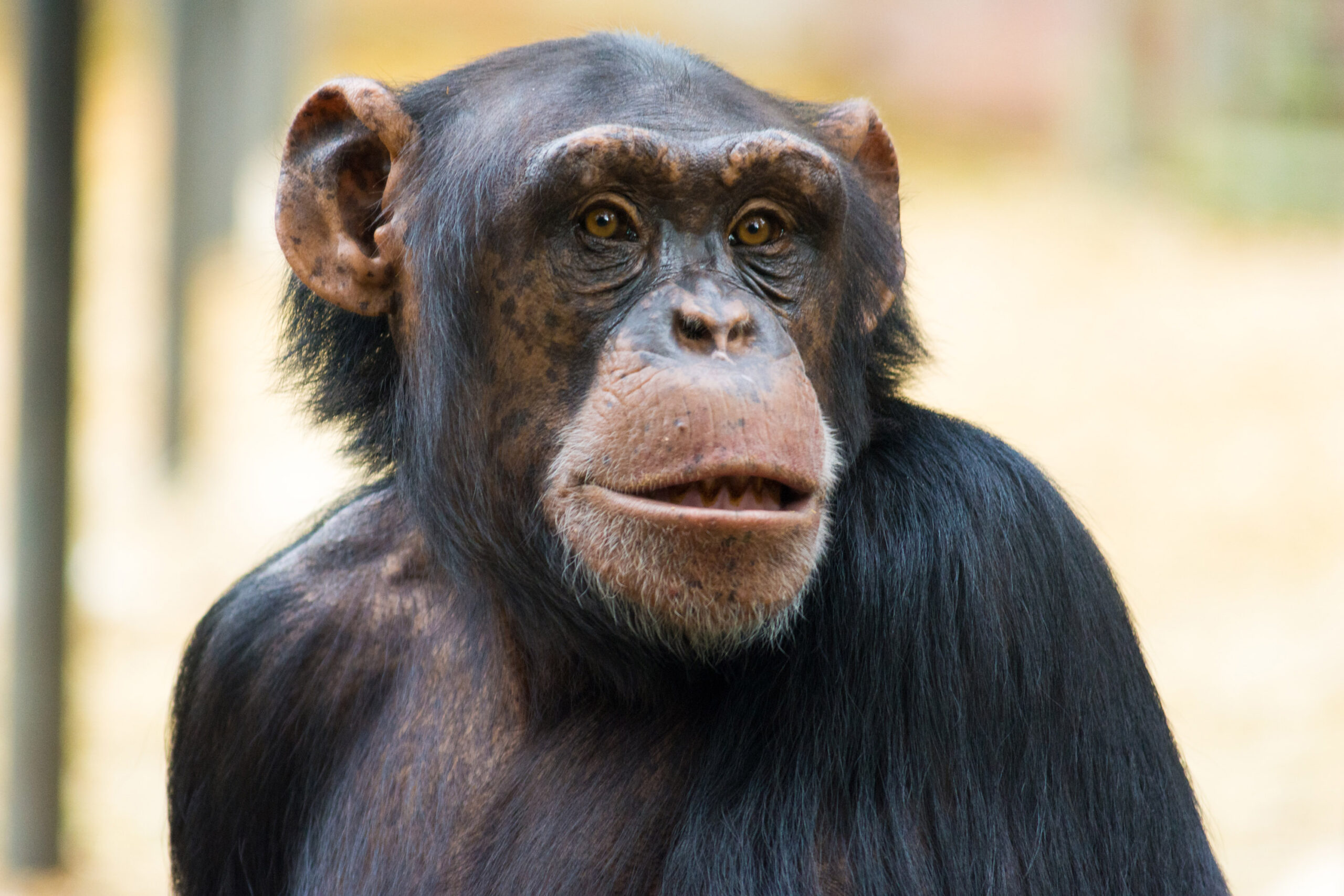 Researchers from Leiden University are putting the chimpanzees at Amersfoort zoo under psychological scrutiny as part of a large-scale study into primates' emotional lives.
The study aims to gain a better understanding of primates which can lead to an improvement of the animals' wellbeing in zoos. At the same time, the research is also expected to provide insights into the emotions of human beings, researcher Juan Perea Garcia told Dutch News.
"We are interested in the difference between human and chimpanzee interaction within their own species," he said. "What are they focusing on when bonding or when they are engaged in conflict, for example?
"By comparing humans with chimpanzees, we can estimate the moment in our evolutionary history when these attentional biases came about. Depending on this, we can learn more about the kind of social structures that give rise to different attentional biases."
The chimps at the Amersfoort zoo will be shown short videos and photos of other chimps being aggressive, playful or in the process of grooming each other. Eye tracking will show the emotional response of the animals to what they are seeing and what they are interested in most.
So far, research has shown that chimps and human beings have much in common when it comes to emotional responses and that both are drawn to dominant types, professor of cognitive psychology Mariska Kret said.
The participation of the Amersfoort chimps is "voluntary", meaning the animals are not coerced into taking part by, for instance depriving them of food and water.
"The observations start and end when the animals sit, on their own initiative, in front of the apparatus; they are not rewarded or punished for doing this. They are also not trained or conditioned to behave in a specific way while they sit in front of the apparatus," Perea Garcia,
This, he said, is unlike "animal testing", where animals may be physically restrained, separated from their peers, or deprived of food or water to encourage them to participate."
The study at the Amersvoort DierenPark will take some five years to complete.
Thank you for donating to DutchNews.nl.
We could not provide the Dutch News service, and keep it free of charge, without the generous support of our readers. Your donations allow us to report on issues you tell us matter, and provide you with a summary of the most important Dutch news each day.
Make a donation