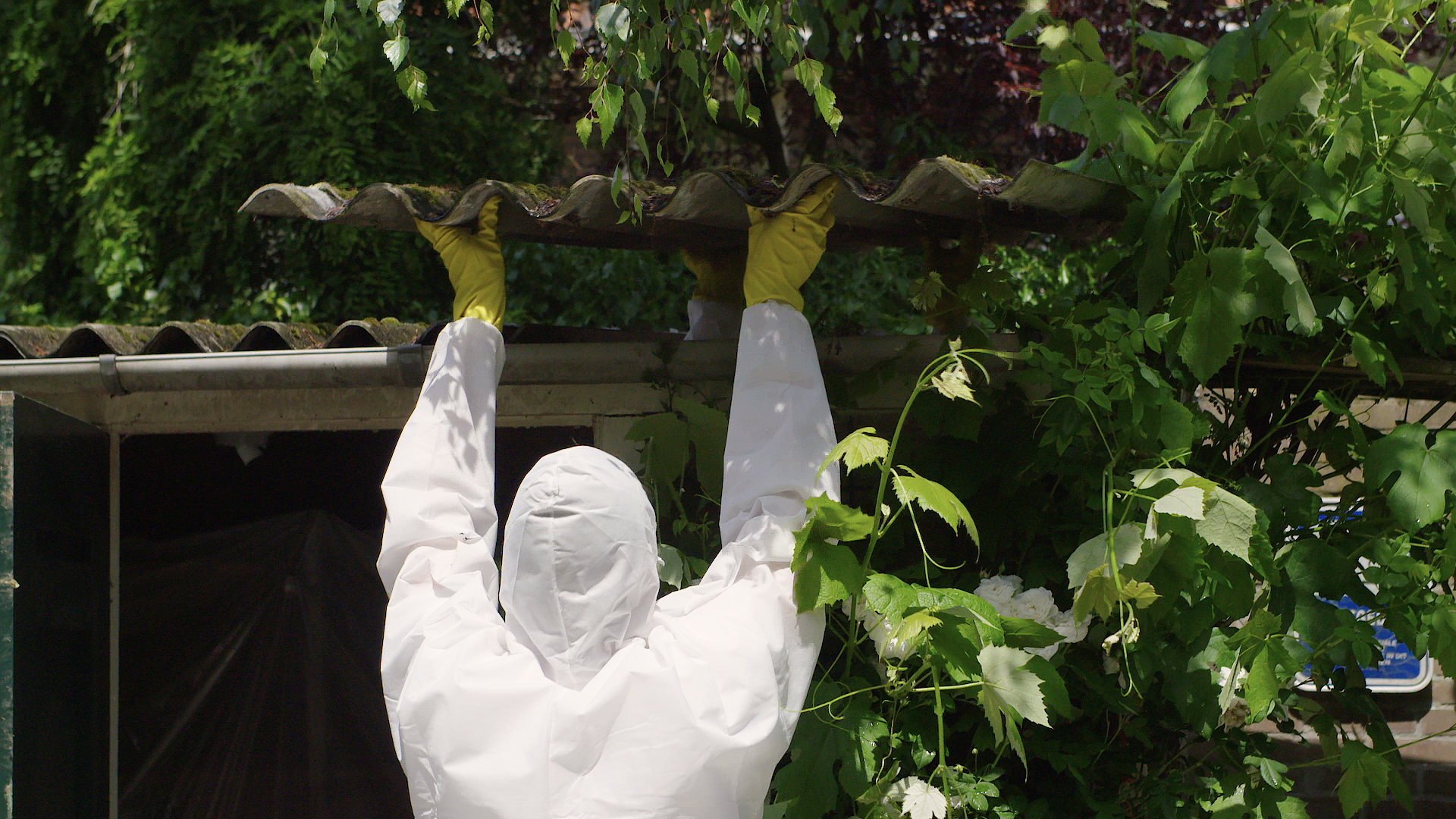 The Association of Dutch Municipalities (VNG) is calling on homeowners to remove asbestos, which it says is a "major problem."
It is mostly concerned with hundreds, possibly thousands, of sheds that were built before 1994. Asbestos was used extensively before then as it was a cheap and effective building material, although it was banned in the country in 1994.
With the start of the Asbestos-Free Shed Week campaign on Monday, municipalities, nature groups and the ministry of infrastructure and water management hope to accelerate the removal of asbestos. They say for small areas, people can remove it cheaply and safely themselves, and they have posted a video on how to replace asbestos-contaminated shed roofs with more sustainable, green ones.
According to sustainability knowledge centre Milieu Centraal, roofs older than 30 years may release harmful asbestos fibres when they start to weather. Asbestos is not dangerous when left untouched, but when it breaks down, it releases carcinogenic fibres.
Asbestos dangers
Miniscule asbestos fibres can penetrate deep into the lungs when inhaled, causing various chronic lung diseases and cancers including mesothelioma, an aggressive, incurable form usually found in the lining of lungs and stomachs.
The majority of people affected are those who have worked with asbestos extensively in the past, especially in the 1970s, such as builders. In fact, mesothelioma is known as an occupational disease.
The Health Council of the Netherlands, an independent scientific body that advises the Dutch government on public health issues, estimates that approximately 1,300 people die annually in the Netherlands from asbestos-related illnesses, mostly those who worked with it for years.
For others, Milieu Centraal spokeswoman Anna Beth Smeltekop told AD, the risk is smaller, but it is still wise to take action now. "Nobody wants asbestos in their living environment," said Smeltekop. "Yet many people bury their heads in the sand. They dread the job, but it's really not that bad."
Residents are allowed to remove up to 35 square meters of asbestos-containing material themselves, which is estimated to cost about a few hundred euros. Larger jobs can run into thousands of euros and often need professional removers.
Asbestos expert Jan van Willigenburg told AD that there is no reason to panic. "If an asbestos fibre is occasionally released into the ambient air and can theoretically be inhaled, this is not necessarily a health risk."
Removal
The rate at which asbestos is removed from roofs has decreased significantly since mid-2019, following the ending of a subsidy scheme for its removal that ended in December 2018.
A law for its mandatory removal failed in the Senate a few years back. Homeowners association Vereniging Eigen Huis (VEH) is against its forced removal without measures to help homeowners, although the organisation supports the voluntary removal of asbestos roofs.
But at the current pace of removal, which the government puts at about 7 million square metres per year, officials estimate it will take more than 10 years before the last asbestos roofs in the country are taken down.
All parties are hoping that Asbestos-Free Shed Week speeds up that process.
Thank you for donating to DutchNews.nl.
We could not provide the Dutch News service, and keep it free of charge, without the generous support of our readers. Your donations allow us to report on issues you tell us matter, and provide you with a summary of the most important Dutch news each day.
Make a donation