Automated study buddies: a quick look at Dutch language apps
Brandon Hartley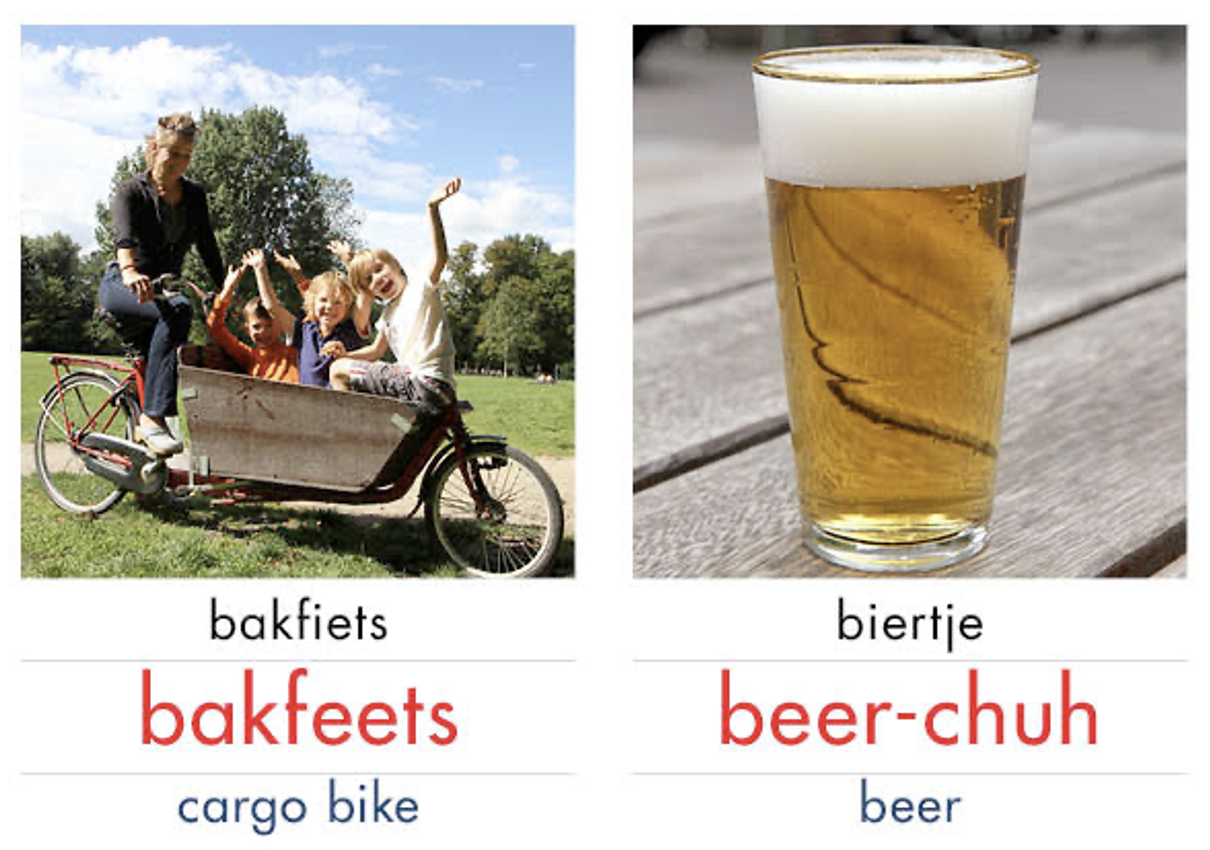 Apps are a popular way to help improve your Dutch skills, but which ones will make you happy and which drive you round the bend? Here's what several Dutch News readers had to say about a few of the most popular ones out there.
Juggling a demanding career on top of parenthood or just life in general can make it difficult to learn a new language. These are a few of the reasons why many people, both in the Netherlands and elsewhere, have increasingly relied on apps to help them improve their lingual skills.
Despite the possibility that AI programmes could soon replace them, language apps are big money earners. According to one estimate, the industry is likely to grow by tens of billions of euros between now and 2026.
There is no denying that apps are more convenient and much more fun than taking evening classes to give your Dutch grammar and vocab a boost. It's also unlikely a tutor will cheerfully bounce around whenever you get a correct answer like the animated characters in Duolingo.
But how good are these apps and how much can they actually teach you? Reviews from experts are mixed at best, but here's what several Dutch News readers had to say about the ones they've been using.
Duolingo 
There's just no denying the appeal of this app and its diverse menagerie of animated bears, owls, and humans that serve as cheerleaders for its users. It debuted to the general public in 2012 and has since gone on to become a global behemoth with 72.6 million monthly active users as of the first quarter of 2023. Duolingo was by far the most popular app among the readers interviewed for this article.
"I just started Duolingo this week and it's addictive," Clare in Amsterdam said. "It's not great for complex grammar, but for me the constant repetition and good old fashioned learning by rote is actually working to speed up my painfully slow replies in Dutch."
Duolingo's designers decided to 'gamify' its interface a few years ago. Users now have a health metre filled with hearts ala The Legend of Zelda series and will lose them if they make too many mistakes. They're also rewarded with gems and other virtual items, can create avatars, and are allowed to compete against their friends online.
"I like the gamification of Duolingo because it works to keep me in the habit," Tom, a daily Duolingo user in Amsterdam, said. "I think it'd annoy me if it stopped me from practising, but I only do one lesson a day as just a way to practise consistently, and I don't ever lose all five hearts in that one lesson. So it doesn't cause me any issues."
Clare described the animated characters as 'naff' but was willing to overlook them since the app is free to use if you're willing to put up with the occasional advert. Super Duolingo and Duolingo Max are two versions of the app with additional perks that charge a fee starting at around €7 per month.
Sharon, another Duolingo user in Amsterdam, has spent four years steadily working her way through the app's Dutch lessons. Her opinion was mixed.
"I've now finished the Dutch course, but still use it every day to practise," she said. "While it's definitely helped me to be able to read and understand Dutch, I am proof positive it's not a great way to learn how to speak Dutch."
She also noted the designers' unusual tendency to include odd topics ranging from newspapers to turtles in the lessons. Jacqueline in Haarlem made it all the way to the end of Duolingo's Dutch lessons as well and shared similar concerns.
"I was about to quit only to realise I'd reached the end and was hugely disappointed to say the least given there was zero conversational help," she said. "Its obsession with turtles was bizarre."
"Just teach phrases that people will actually use," sighed Caroline in The Hague
Babbel
Language apps often rely on unusual words and sentences to keep their users engaged and stay focused. Babbel is no exception. Its Dutch lessons include strange phrases like 'I'll give you a nice haircut' and 'with the white jacket, no one can see you on the slope.'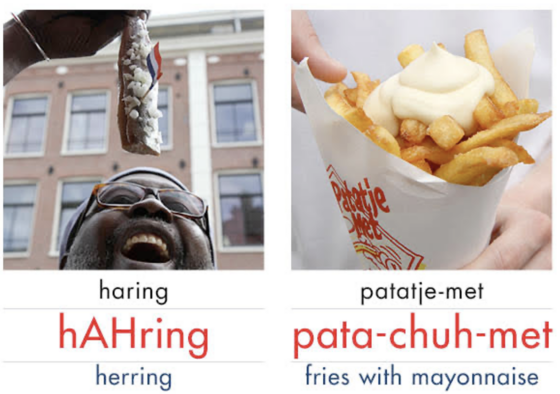 Babbel went online in 2008 and had an estimated one million monthly active users worldwide via the Google Play Store in early 2022, but it doesn't offer a free version like Duolingo. Its monthly subscription packages for Dutch currently range from €4.95 to €5.55. A lifetime subscription runs €299.99 at the moment and will give you access to all the languages in its system.
"I use Babbel for Dutch," a user in Leiden who asked to remain anonymous said. "I try to use it every day and I generally like the programme, but it does have its problems. I get frustrated with the review features and certain lessons only have a very minimal level of help for people. You pay quite a bit of money for beginner level stuff only, then you're on your own."
Babbel offers a significantly more mature experience than Duolingo. You won't find any green owls having tea or cheering you on, but there are two mini-games that help keep things interesting. One requires users to spell words to prevent a train from derailing. Another involves a quest to rescue a professor from a labyrinth full of grammar-obsessed ghosts.
Michael in The Hague tried Babbel for a while but said he's lost interest.
"I enjoyed using Babbel, but I'm afraid even its clever nudges on my phone to get me to continue learning have failed in recent months," he said. "I think it was the classic case of 'I won't be like those other expats who don't bother learning Dutch!' Then once I learned enough to know which platform the train is on, some basic polite greetings, and how to order food and drink, the impetus went."
The Leiden user also expressed concerns over the accent it uses in lessons.
"Maybe about six months after I first got the app, I used it in the presence of my Dutch partner at the time," they said. "She told me that the accent it is teaching me was actually Flemish. Not that I mind either way. The grammar lessons themselves are sound. But pronunciation matters too."
And the rest
There are several other apps that might be worth considering. The long-running Rosetta Stone, which has been producing language software since the early 1990s, comes highly rated, but it isn't cheap. Its self study package for Dutch runs €11.99 a month. A more advanced plan that offers tutoring currently charges €29.67.
Preply is another app that can connect users with Dutch tutors. The rates vary from tutor to tutor for lessons that average 50 minutes.
Mondly launched its first app in 2014 and received various awards for 'Best New App' in the years that followed. It focuses more on conversations and emphasises that its lessons are kept 'bite-sized.'
"What would help would be more great Dutch series on Netflix with English subtitles, like Undercover and Ares," Michael said. "But when I ask Dutch friends for TV and film recommendations, it'll often be US and UK shows."
There is an app called Lingopie that uses regional TV programmes from Netflix to teach its users new languages but, at the time of this writing, it isn't available for those who want to study Dutch.
In the meantime, Michael said children's entertainment has been helping him improve his Dutch skills. He recently had an awkward exchange with his young daughter who taught him that, in Dutch, eekhoorn (pronounced like acorn) means squirrel. He tried to tell her that's what they eat.
"I've learned the most by reading Dutch children's books with her," he said, "and watching Paw Patrol dubbed into Dutch."
Thank you for donating to DutchNews.nl.
We could not provide the Dutch News service, and keep it free of charge, without the generous support of our readers. Your donations allow us to report on issues you tell us matter, and provide you with a summary of the most important Dutch news each day.
Make a donation