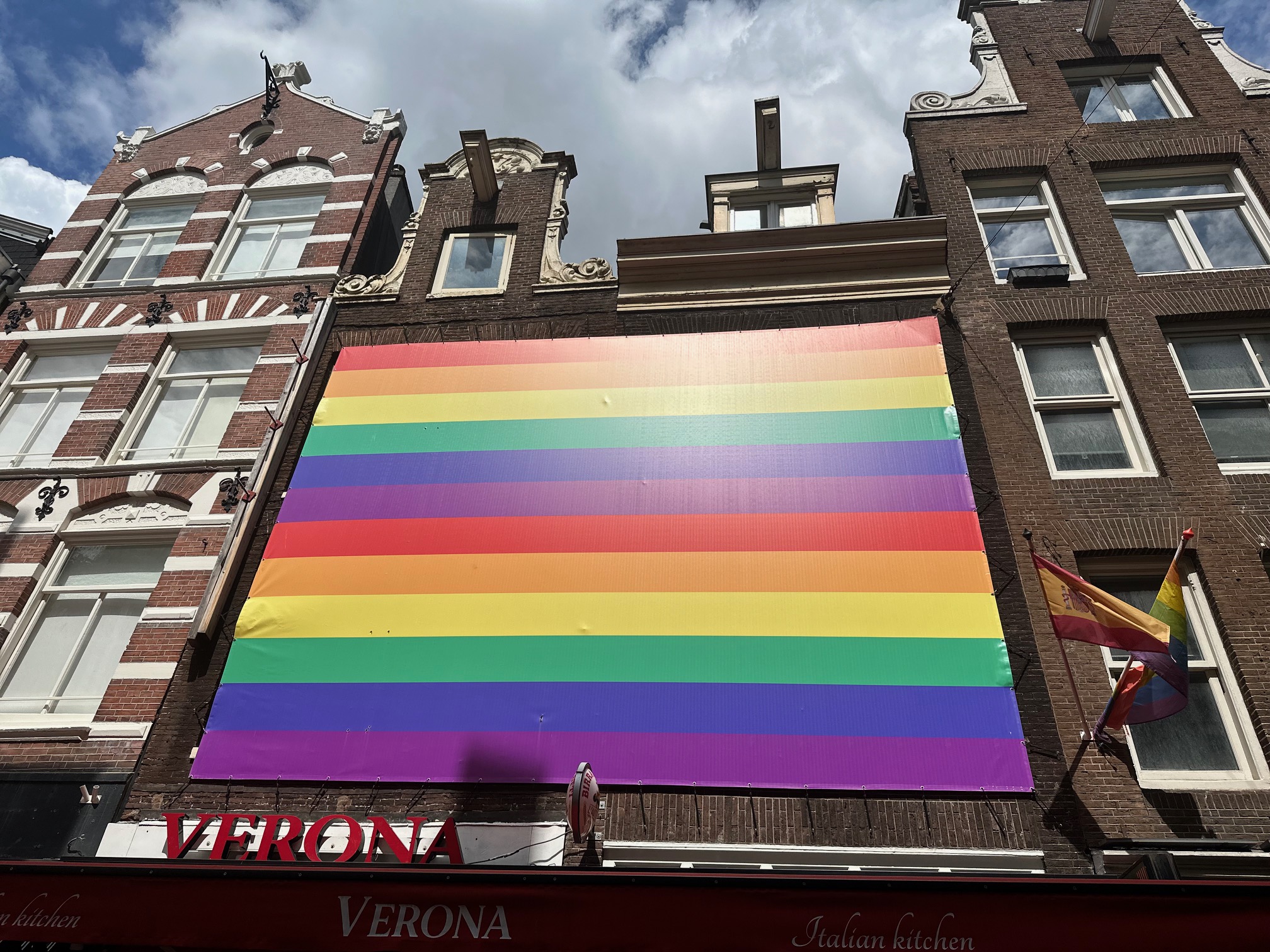 Queer & Pride Amsterdam, which kicks off this weekend (July 22-August 6), is the festival formerly known as Pride Amsterdam. Its name change this year is the result of a long and contentious process by some in the LGBTQIAP+ community to transform the traditionally celebratory event into a more inclusive and political one.
Long organised by the Pride Amsterdam Foundation (SPA), this year's events and festivities will be co-organised by both the Pride Amsterdam Foundation and the new Queer Amsterdam (QA), which wants more visibility and safer spaces for the community's most marginalized people, including BIPOC (Black, Indigenous, People of Colour), trans, and LGBTQIAP+ people with a disability or who are refugees.
The road to the new collaboration – according to an exhaustive investigation by the Parool – took months of political wrangling and compromise in both the corridors of city hall and around foundation boardroom tables.
The result? Queer Amsterdam will provide the programming from July 22 – 28, including the famous Pride Walk, while the Pride Amsterdam Foundation will run things from 1-6 August and gets to hold on to its legendary Canal Parade.
"A division has been made which has created more room for an even greater focus," says Queer & Pride Amsterdam's website. Yet the two organisations have separate websites for their very different programs and even separate mottos—#YOUAREINCLUDED for Pride Amsterdam and "By Queers, for Queers" for Queer Amsterdam—reenforcing the Parool's description of the partnership as a "forced marriage."
In a nutshell, writes the Parool: "QA sees SPA as a commercial sell-out, which mainly wants to organize a party for white gay men. SPA, in turn, does not take QA seriously and sees activism as something other than organising a large-scale party." The city, which doles out much of the money, is going for inclusion.
Recently departed QA board member Sorab Roustayar, who came to the Netherlands as a child refugee and identifies as a trans Muslim with Afghan roots, has criticised what he says is Canal Parade pinkwashing (the superficial support of LGBTQIAP+ rights, often by companies, that adds little real value to the community once the rainbow flags come down). He has called it "a King's Day party with rainbow sauce".
Yet most of the money for Pride comes from sponsorships, particularly those corporate-funded vessels participating in the Canal Parade. SPA says they're financially indispensable.
Controversies aside, the Canal Parade is still the biggest party in town, eclipsing even King's Day. In its lead-up, Lauren Comiteau went down to the streets to get the view canal-side.
The Brander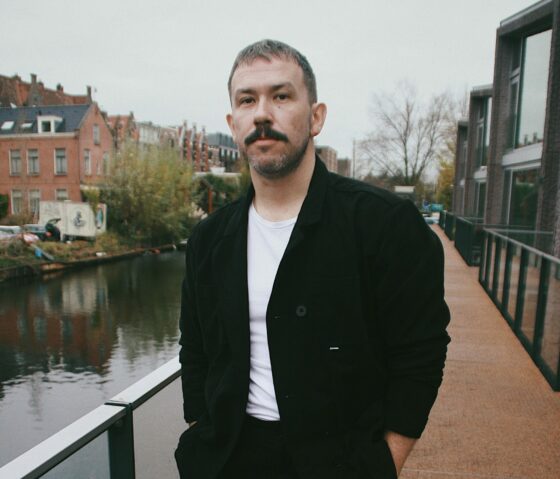 Founder of HATTER, Simon Hatter runs one of the city's only queer-owned brand experience agencies, which focuses on creating real-life, in-person experiences. "The majority of our team is queer," he says, "so we know what's needed to create safe spaces."
And that's crucial at Pride celebrations, he says. "As a white gay man, I'm pretty good," he says. "But queer people are in a bad place right now. We're being ripped right, left and centre, especially trans women, who are seeing a huge hate right now."
Indeed hate crimes against transgender people are rising worldwide. In the Netherlands,  Drag Race Holland winner Envy Peru was attacked by four men in Amsterdam earlier this month. Attacks on drag events are also on the rise, especially in the US. Just this week, a gay monument and rainbow benches were defaced in The Hague.
Over the rainbow
"Representation is key," says Hatter. "Queer refugees, Black queers, queers with disabilities, trans women all don't get the kudos they need. They are underrepresented in our community. They need a place at the table, to be represented, to be brand ambassadors."
When brands get it wrong, he says, they do more harm than good. He points to the recent Bud Light fiasco over trans influencer Dylan Mulvaney, who the beer maker hired and then dropped quicker than you can say proost after a boycott from its more conservative base. She's spoken about her experiences post-boycott of being followed and harassed.
"Every single person who was part of that marketing team received death threats," says Hatter. "There was no duty of care. Anheuser-Busch didn't stand up for them, the whole team was dropped. They doubled down on their traditional audience. Their message is: 'We don't care about you.' But if it's not your fight, stay out of the ring."
Hatter decided he wanted to go "high on Pride", so he created his subsidiary HATTER Pride, which partnered with Brooklyn-based illustrator Cute Brute to create products, such as candles and prints, to sell, with all proceeds going to the LGBTQ+ youth foundation It Gets Better Project.
He also created a boat—"both a celebration and a protest"—with the themes "Reclaiming the queer dance floor" and "you are included" that will sparkle down Amsterdam's waterways during the Canal Parade with its mirrored exterior and blasting disco tunes. So far, he's raised €14,000 from both ticket sales and the Cute Brute collaboration.
"Pride takes over the whole city," says Hatter. "We can show ourselves on a huge platform. We must use it."
To that end, he thinks Amsterdam gets Pride right. "I know there's criticism that big brands can take over," he says, "but I see what the money does. Big brands pay big bucks, but that allows for smaller brands and the parade to go on."
The Bookseller
Born and bred Amsterdammer Natalia Lloyd has been working at The American Book Center in her home city for five years. The 31-year-old book buyer and seller, who identifies as gender nonconforming, has attended many Prides through the years and sees a welcome change.
"Pride was very often focused on white cisgender gay people," she says. "But it's getting better now, especially with the participation of QA. People are talking more about non-binary people and People of Colour (POC). It has to be more inclusive for everyone—gays, bisexuals, lesbians, trans, POC, everyone. Change takes time, but I'm glad it's happening."
Lloyd also likes that there are activities for everyone, from kids to seniors. "There are so many events—it's not just a party or the Canal Parade," she says. "And the political influence is good. Because Pride is not just a party. It's important to remember where it came from. It started as a riot [Stonewall in New York in 1969]."
As for the pinkwashing claims, Lloyd says that she's "often annoyed when I see big companies that are not queer-friendly putting rainbows everywhere. Putting rainbows on stuff is not enough."
The Beauty Queen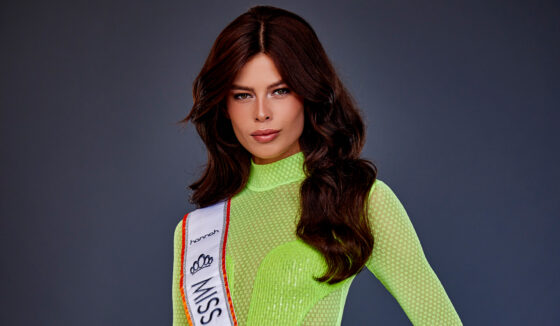 On July 8, Rikkie Kollé made history as she was crowned Miss Netherlands—the first transgender women to claim the title in the pageant's 94-year history.
"Now that I am the first transgender woman to bear the title of Miss Netherlands 2023, I hope to give a piece of inclusiveness to society," she told Dutchnews via email.
The "proud and very happy" beauty queen says it feels strange to make history. But she says she's "happy that I have opened the doors in the Netherlands for hopefully many more who may follow. Win or not, we should no longer be afraid to participate at all."
Since being crowned Miss Netherlands, Kollé has received negative comments and even violent messages from those who not only think she shouldn't have won, but who ask why she didn't just enter a trans contest instead.
"But why should we continue to put ourselves in specific places, we are all equal people?" she asks. "And as long as an organisation offers the opportunity to give us a chance…just grab it!"
She's called on those harassing trans influencer Dylan Mulvaney to back off, saying her treatment was "horrible."
But when it comes to Amsterdam's Pride celebrations, Kollé is all superlatives. "I can't say anything bad about Pride Amsterdam," she says. "It is just so important that we continue to embrace what we stand for and that we never lose our strength in our society. I really enjoy Pride every year! The stage we get, the chance to show ourselves. It is a tradition that keeps repeating itself and transforms the city of Amsterdam into one big rainbow. Together we are strong!"
She applauds Amsterdam Pride's inclusiveness, which "provides a stage for everyone who loves, no matter your gender, identity or origin." But she also appreciates the new politics being injected into the celebrations.
"We celebrate pride. But we also keep thinking about the realization that it is necessary. Because you are still not 100% safe in the Netherlands if you are different."
Kollé believes the boats of the city's Canal Parade are sponsored by businesses committed to the community year-round. "But there are certainly companies that unfortunately use pinkwashing to get publicity during a certain part of the year. I think it's pretty unfortunate that the situation is being taken advantage of."
But come Queer and Pride 2023, this 22-year-old trailblazer from Breda, who will represent the Netherlands at the Miss Universe pageant in El Salvador later this year, will take centre stage.
"I absolutely will be there!" she enthuses "I'm gonna show myself fully out as Miss Universe Netherlands, proud and out! I will be present on one of the boats at the Canal Parade. I'll  also be speaking about Pride this week. I can't wait for it!"
The Kappers of Reguliersdwarsstraat
For Jorge Juan Garcia, the Columbian owner of El Encanto hair salon, and hair stylist Yuri Azarov from Lithuania, Pride celebrations have lost some of their lustre over the years.
Garcia applauds its recent inclusiveness and the freedom to be yourself. "You can feel free in the street here with your boyfriend. You can be normal and not be scared of anything."
But stylist Azarov laments what he sees as the Canal Parade's fall from anything-goes performances to a corporate carnival. "It's not really pride now, it's just all about money and promotions, which I don't like," he says. "Past gay Prides just celebrated the freedom of who we are, they weren't political. Now it's super political and all about money. For me, that's not good at all."
Thank you for donating to DutchNews.nl.
We could not provide the Dutch News service, and keep it free of charge, without the generous support of our readers. Your donations allow us to report on issues you tell us matter, and provide you with a summary of the most important Dutch news each day.
Make a donation