Politicians want to raise awareness of unacceptable 'c' word
Senay Boztas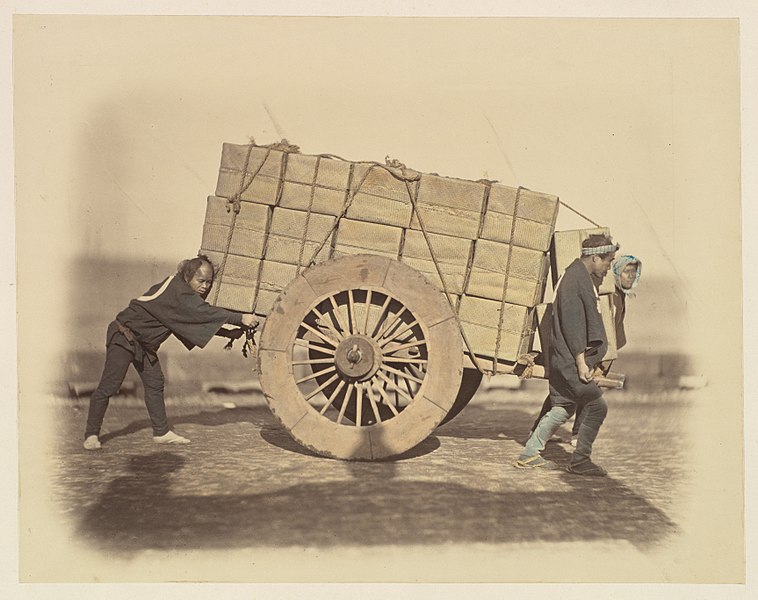 Local councillors have said they want to tackle the use of the denigrating word "coolie" after a court case found that it was potentially a racial insult.
In Amsterdam and The Hague, councillors have raised concerns that many people, and especially students, are not aware of the colonial origins of the word, which is considered by the Asian community to be as racially charged as the "n" word.
In late June, in what is thought to be the first Dutch court verdict on the term, a judge ruled that it was used as insulting and unlawful language, and fined a man €150 for a comment online.
"Koelie", according to historian Chan Choenni, may have originated in Chinese words for hard labour, and was used to refer to migrant Indian and Asian workers in Suriname after the abolition of slavery. The word, also common in English in colonial times, later took on a derogatory tone and fell out of official usage.
But local politicians are concerned at evidence that the term is still commonly used among some groups in the Netherlands as an insult.
Ignorance
Sheher Khan, head of the DENK party in Amsterdam, has asked the city executive to consider a campaign aimed at school children to point out the origins and effects of this kind of language, with roots in colonialism.
"Eduard [Mangal] and I are behind the proposal, and we have also been called 'coolie'," he told Dutch News. "Our own experience is that the word is still being used at schools and amongst young people and the idea is to raise awareness…of where it comes from and what it really means.
"Some people think that it's just a fun word to say, and have no idea about the colonialism that sits behind it and that it can really hurt people to be called this. They simply don't know."
Mairan Sewtahal, a councillor for the PvdA Labour party in the Hague has also welcomed recognition that the term is an insult. "I'm really happy that a judge has given a verdict on this word and that its use is simply a punishable crime," he told internet channel UPNL. "It was just a question of time when it would happen. I have a lot of difficulty with it because I'm called a 'coolie' on the streets, on Twitter and social media."
Awareness
Journalist Avish Jajairam, who with Shashi Roopram brought the court case, said it was important to call out all kinds of racism. "I have heard the word from various ethnic groups…and it is clearly denigrating," he told Dutch News. "The verdict from the judge is unique in that it ruled inter-ethnic racism also punishable. It isn't just a story of black and white.
"Coolie has a racially denigrating element, it refers to a time of slavery, when some people were not seen as equal, a time of colonialism. The contract workers were not enslaved, but they were hardly living in ideal conditions. It refers to a historically loaded time, when inter-ethnic tensions played a strong role in Suriname.
"We don't want to ban words – but we do want people to be aware of what they are saying…and how we treat one another."
Thank you for donating to DutchNews.nl.
We could not provide the Dutch News service, and keep it free of charge, without the generous support of our readers. Your donations allow us to report on issues you tell us matter, and provide you with a summary of the most important Dutch news each day.
Make a donation