Women raise voices to call for monument to victims of witch hunt
Senay Boztas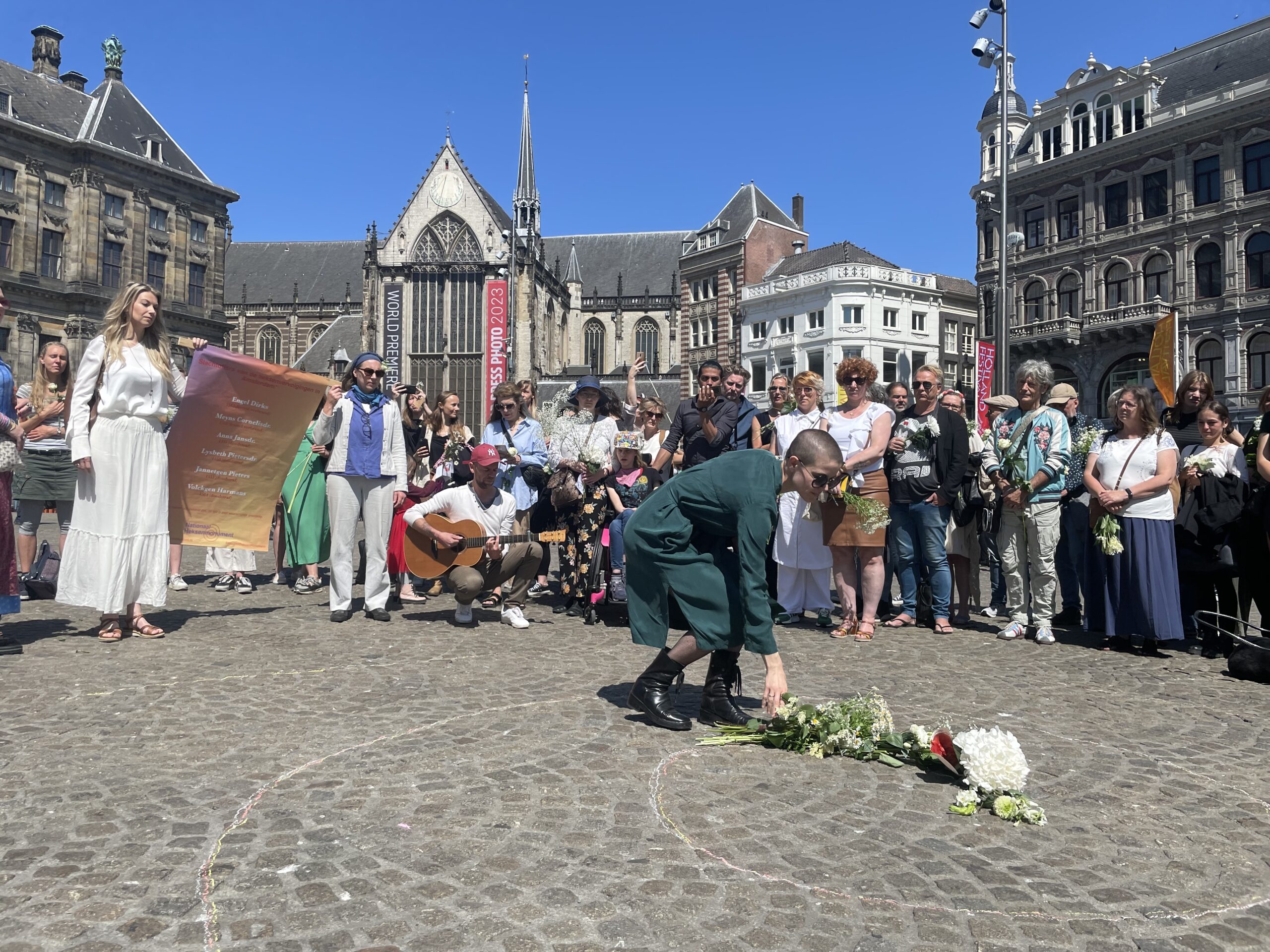 Hundreds of people across the Netherlands joined demonstrations on Saturday laying white flowers and calling for official recognition of the women – and several men – murdered as medieval witches.
In Amsterdam's Dam square, around 200 people joined the three founders of a foundation calling for a national witch monument, also intended to symbolise women's rights today.
Some said that it was deeply anachronistic that in the Netherlands it is still socially acceptable – and not uncommon – that Dutch men curse women on the streets using sexually abusive language.
Bregje Hofstede, one of the founders of the movement, said that the word "witch" is even used as a term of denigration and abuse. "This is a way to raise awareness of themes that – as far as I can see – are still very relevant today," she told Dutch News.
D66 leader Sigrid Kaag, for example, is called a "witch" by the far right, and demonstrators carrying torches have turned up at her home and to greet her at meetings.
"It's a cultural problem, but it was never so dangerous for women to be prominent as in the times of witchcraft," Hofstede said. "It's a long time ago, but in terms of the development of a culture, the 16th and 17th centuries are the day before yesterday.
"Everything that might be linked with the accusation of being a witch – being older, being alone, having a big mouth – is something that people even now find it difficult to accept in a woman. Or more difficult than from a man."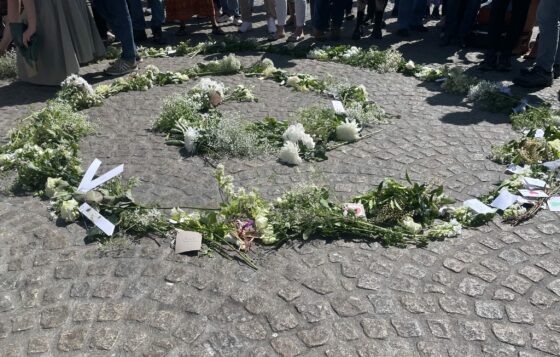 At a ceremony at midday on the Dam, and in 20 places in the Netherlands, supporters of the plans for a monument to those murders laid white flowers, symbolising innocence. Manja Bedner, co-founder of the movement, said that the first woman was murdered as a "witch" in 1472 in the Netherlands and the last in 1674.
"We had seven systems that had their own laws, so there were more possibilities for resistance than in some countries," she said. "But in Roermond and North Groningen, it really got out of hand."
With improvised song and guitar music from Jasper Merle, a mixed group of people commemorated six victims of witch hunts who were murdered in Amsterdam, including Engel Dirks and Meyns Cornelisdr, who were burned alive in 1542 and 1555.
Ronald Creemers, an Amsterdammer, said that it was important to reflect on the "intergenerational trauma" left by the witch hunts. "There was a moment when people decided to pull themselves apart – the church had a lot to do with it," he said. "This is about recognition."
Ellen van Hout, a midwife, said it was unacceptable that young men still sometimes swore at her on the street using swear words related to outdated ideas on sexual morality. "I come from the second feminist wave, and I am encouraged that young women are here," she said. "The reality is that women were burned if you were just using your brain."
The group has been inspired by monuments in places like Scotland and Norway, they said, adding that several municipalities have already volunteered to work on a monument and recognition for the innocent women accused of witchcraft and murdered by the state.
Thank you for donating to DutchNews.nl.
We could not provide the Dutch News service, and keep it free of charge, without the generous support of our readers. Your donations allow us to report on issues you tell us matter, and provide you with a summary of the most important Dutch news each day.
Make a donation