Dutch universities, students slam plans to slash English courses
Robin Pascoe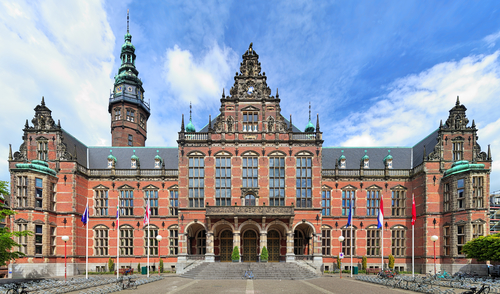 Universities, teaching staff and students have criticised the government's plans to reduce the use of English in Dutch education institutes, saying it will damage both their reputation and research. 
Education minister Robbert Dijkgraaf plans to limit the percentage of foreign language teaching in standard bachelor degrees to one-third of the course credits in an effort to stop Dutch students being squeezed out and to encourage foreign students to learn the language and stay.

This limit can be changed only with the express permission of the minister, the ministry confirmed on Tuesday. In addition, courses in other languages will be assessed to make sure they are a "sensible use of public money". 
The strongest criticism came from Eindhoven University of Technology, which currently teaches all bachelor's and master's degrees entirely in English. Robert-Jan Smits, president of the executive board, told Dutch News that a language quota would damage both his university and the country's international standing.
"If the objective is to curb the number of internationals, the language [requirement] is the only way in which you can do it," he said. "But that will have enormous effects. We are located in Eindhoven, the high-tech centre of the Netherlands, a booming economy with companies like Philips Electronics, ASML, NXP, and we already do everything in English.
"For a number of courses we can't even find professors who can speak Dutch. If we are obliged to give quite a substantial part of our bachelor courses in Dutch, we won't be able to do that: we don't even have the staff to teach for instance AI in Dutch. There's a huge shortage."
He added that they offer all-English education to attract the best international talent and it is unrealistic to expect Dutch students to be able to study what they want, where they want. The labour market and society demand certain skills, not necessarily a flood of vets or sociologists – popular courses with limited places.
The University of Groningen issued a statement saying Dijkgraaf's plans, outlined to MPs last week, would seem to "impair our ability to contribute to the Dutch knowledge economy". 
University board president Jouke de Vries said it would appear that the minister "wants to use language as an instrument to reduce the intake of international students".
The same happened in Denmark where the measures have now partly been reversed, he said. "Together with all other universities, we urgently need to start a dialogue with the minister to come to a consensus about a balanced set of measures."
University colleges
The plans do include room for "specific courses for the international labour market and small-scale, internationally-orientated education such as university colleges and certain arts courses".

They too have expressed concern about the impact of the government's plans on their own admission procedures and report dealing with inquiries from worried students and potential new recruits.
The education ministry announced in April the new legislation would attempt to "better manage and steer" the number of international students in the Netherlands, after concerns across the country that a recent focus on offering English-language education meant students from abroad were squeezing out Dutch talent.
There are 122,000 international students currently studying at a Dutch university, three and a half times as many in the 2005 academic year. Around 15% of the student body is not Dutch.
Learning Dutch
Delft University graduate Marco said he came to the Netherlands from Italy with the Erasmus+ mobility programme, completed his PhD here and is now learning Dutch and settling. "Would have I come here in the first place if everything would have been in Dutch? Definitely not," he said. "How many schools in Europe and the world in general teach Dutch as a second or third language? Not many.
"Then the only solution is to study with private tutors or self-study. But the level of language proficiency required to successfully follow a university course is between B1 and B2! So, would a student take the effort to learn fluent Dutch just to attend university?"
Maastricht University alumnus Theresa told Dutch News she had tried to follow the university's Dutch language classes with little success. "We were asked to do all the homework during class and learn the rules at home," she said. "It was a complete reversal of how any of my friends (Polish and German at the time) had learned languages. We tried to talk to the university about it, but they just shrugged us off."
German
Instead, Theresa said she would like to see more language options being offered. "I would love to see more options such as Dutch track or English track," she said. "I never understood why a German track was never offered to students at the Maastricht University School of Business and Economics as so many of the students were German. Let students pick for themselves and they will tell you what is needed with their applications."
Some fear that if the plans go ahead as currently appears to be the case, the education ministry won't just be damaging the education sector and future jobs market but also the country's reputation.
Liz, on Twitter, described the measure as shortsighted and said it will backfire. "The current climate in the Netherlands seems intent on tearing down the many factors that helped a small nation such as this rise to higher global prominence," she pointed out.
"The Dutch have always had a liberal society where everyone is welcome," said Smits, of Eindhoven University of Technology. "That's the strength of the Netherlands, tolerance, the openness. This feels so much like going against the spirit of the Dutch."
Additional reporting by Senay Boztas
Thank you for donating to DutchNews.nl.
We could not provide the Dutch News service, and keep it free of charge, without the generous support of our readers. Your donations allow us to report on issues you tell us matter, and provide you with a summary of the most important Dutch news each day.
Make a donation