Study in the Netherlands from 2025? You'll need to speak Dutch
Senay Boztas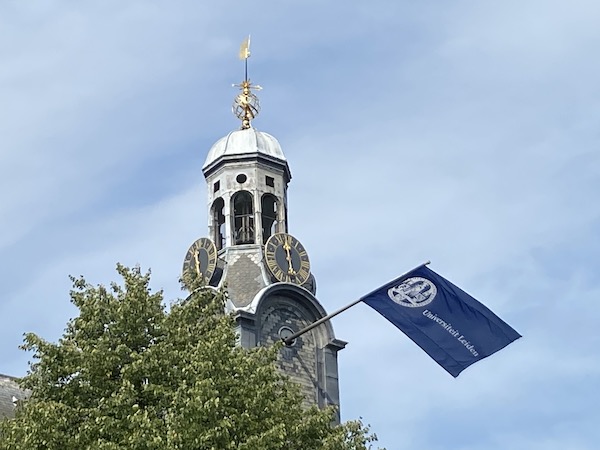 Foreign students will soon need to be able to speak Dutch and most bachelor degree courses will require two-thirds of the content to be offered in Dutch, education minister Robbert Dijkgraaf has told parliament's education committee.
The minister has been under mounting pressure to tackle the number of international students attending Dutch universities and HBO colleges and the dominance of English as a teaching medium.
Dijkgraaf said that some of the Dutch lessons could be offered in extra courses rather than as part of the curriculum, but that the aim was to dampen the growth in international students and encourage those who do come to stay and work here.
"In my vision, you can perfectly well study in Dutch but do a third in English, and a combination will be possible," he told MPs. "On the one side, you have accessibility, and on the other you give the added value for all students in hearing that brilliant English-speaking teacher."
The minister said that the basis of his long-awaited education bill would be that the language of education would be Dutch, but that there would be room in the curriculum for other languages – specialist music studies in Italian, for instance, theoretical physics in English, and physiotherapy courses near the German border in German.
"My starting point is that the language of education is Dutch," he said. "There can be room in the curriculum for another language, but my proposal is that it should not be more than a third. That means that most of your education is in Dutch, but if you want to give a few specialist subjects in English, that is allowed… Exceptions are possible, but they will need special permission."
Better manage
In April, the education ministry announced the new bill would attempt to "better manage and steer" the number of international students in the Netherlands, after concerns across the country that a recent focus on offering English-language education meant students from abroad were squeezing out Dutch talent.
There are 122,000 international students currently studying at a Dutch university, three and a half times as many in the 2005 academic year. Around 15% of the student body is not Dutch.
During the committee discussion, independent MP Pieter Omtzigt warned that costs for Dutch universities were far lower than in some other countries and that EU students could qualify for Dutch grants – something that Dijkgraaf admitted was the "elephant in the room" and legally unavoidable under EU free movement rules and rights.
Jeanet van der Laan, a D66 MP, said that obligatory Dutch could help improve the "stay rate" and fill Dutch jobs.
Dijkgraaf said, though, that the Netherlands should take better care of international students who are here, after a report last week suggested they are most vulnerable to stress and study pressure.
"Yesterday, I received a Trimbos report about mental well-being, where urgent attention was requested for international students," he said. "I think in all honesty that if you are allowed to come here, then we need to take care of you properly. That's not just about accommodation, but it's also about healthcare, and this does demand a lot of institutions…We are working on an action plan on student housing, with specific attention for international students."
So. I lead a medium-sized English-language BA-programme at Leiden University, and I have an opinion on this plan: please, Minister Dijkgraaf, don't go there. https://t.co/hKpXfHGLn4

— Miko Flohr (@mikofLohr) June 17, 2023
Concern
The bill proposals and debate, broadly reported in Dutch media, has already sparked concern amongst international students and teachers at Dutch universities.
Miko Flohr, head of a mid-sized English language BA at Leiden University, said that the minister should not tighten up the rules. "The reason that we can have a programme like 'urban studies' in the Netherlands is precisely because we address both a Dutch, and an international audience," he said on social media.
David Schindler, associate professor of economics at Tilburg University, called the plans "truly insane".
Dijkgraaf did say he would like to see more English language study in one area: abroad. He suggested one way to solve the "balance" problem – with six internationals coming for every Dutch person who studies abroad – was to encourage more Dutch students to study elsewhere.
"I have been talking to my European colleagues… about getting mobility in better balance," he said. "So I think it is very important there is more English language education offered abroad, so that our Dutch students can make use of it."
Are you a student, researcher or lecturer at a Dutch university and would you like to comment? Please get in touch via editor@dutchnews.nl
Thank you for donating to DutchNews.nl.
We could not provide the Dutch News service, and keep it free of charge, without the generous support of our readers. Your donations allow us to report on issues you tell us matter, and provide you with a summary of the most important Dutch news each day.
Make a donation