Partner content
Dutch housing update: house prices, interest rates and mortgages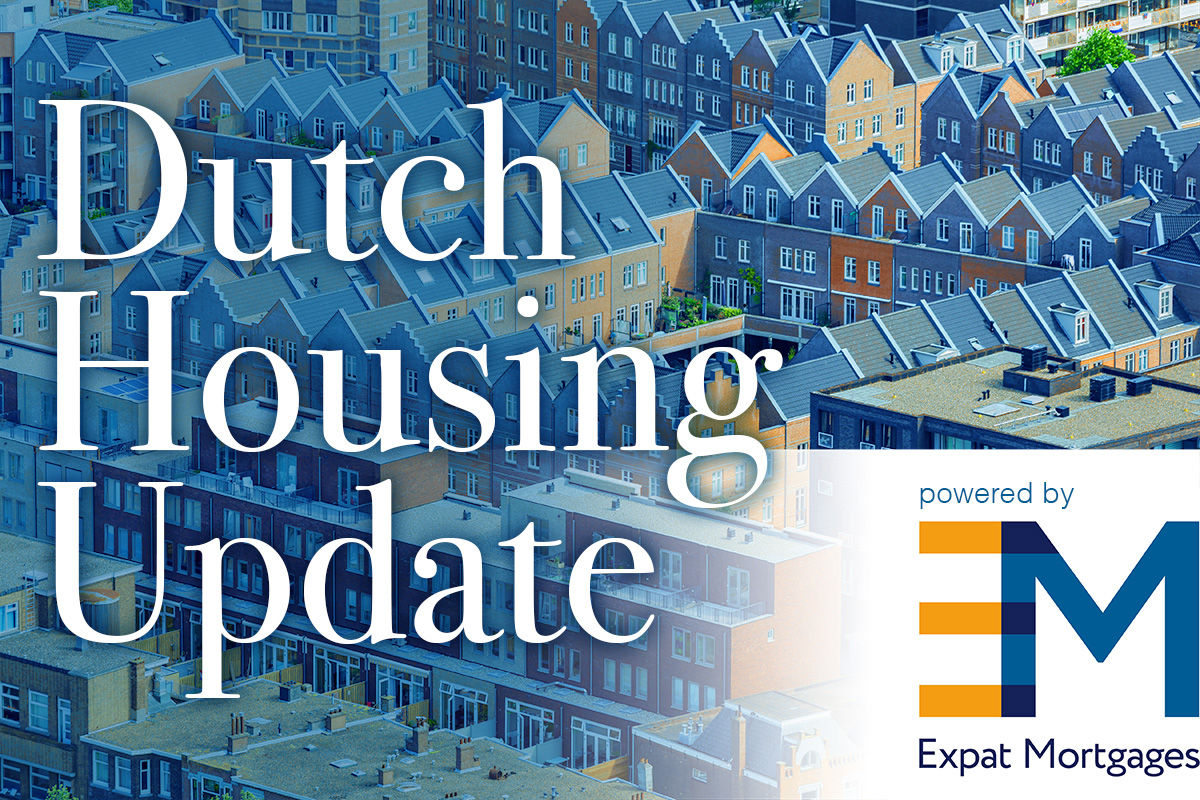 Are house prices rising anywhere? And how long should you fix your mortgage, given the changes in interest rates? Here's a round-up of the latest Dutch housing news.
Will house prices continue to fall?
House prices have fallen 13% since last August's peak and with new figures due out later this month, another drop is very much on the cards. But will prices, as some bankers have suggested, continue to fall both this year and next?
Much depends on where you are looking to buy, says Kenneth Leenders, chief executive of mortgage advisory group Expat Mortgages. "While in the Netherlands as a whole, prices have gone down, this is not always the case in popular areas. If you ask me, at the moment the underbidding and the price drops are the exceptions, not the rule, particularly in the popular parts of the big cities."
Nevertheless, the uncertainty is still having an impact on everyone, from buyers to estate agents to mortgage providers. "You can feel emotion in the market," says Leenders. "But while a lot of people have been waiting to see what will happen, I get the impression that more and more of our clients are starting to get fed up and are now actively looking again."
In addition, experts say the shortage of housing will continue as new build projects are delayed and cancelled, and that means demand for existing housing will remain extremely high.
How much can you borrow?
If you are planning to buy, knowing how much you can spend is a good way to start the process of orientating yourself on the Dutch housing market. Expat Mortgages has an up-to-date mortgage calculator to take all the 2023 changes into account.
However the mortgage experts always recommend a short one-on-one meeting and to check these numbers with a professional. Sometimes calculators cannot include specific situations, bonuses and debts in their calculations, so get your numbers straight.
The rental market is shrinking
One of the other problems facing internationals looking to buy a home is that they really only have two options in the current market. "You can buy, which is something we can help you with, or you can rent (short-stay or long-term)," Leenders points out. "Unlike the locals, you are not going to be able to move back in with your parents for a time if you have nowhere to live."
An added problem in the rental market is the mounting shortage of options. Figures published last month show dozens if not hundreds of people apply for every new property added to rental listings.
In addition, government rule changes and the plan to increase rent controls are having an impact on the rental market. In particular, private landlords who have a couple of apartments as a pension, are panicking, Leenders said.
"On the other hand, this does mean there has been an increase in the number of apartments coming up for sale," he points out. "But of course, that is bad for the rental market, because once they have gone, they have gone. Long term we are simply not building enough, not enough to rent or to buy and that means things are likely to get worse."
Interest rates are low compared with many countries
The other big issue facing would-be home buyers is what is likely to happen to interest rates, although this is not such a hot topic among international workers who are looking to take a first step on the housing market.
"We asked people at our most recent seminar about the interest rates they would face in their country of origin and 72% said more than 6%," Leenders said. "So for many people, interest rates here are not bad compared with back home."
So should you fix your rate now for five or 10 years? "Sit down with an advisor and let them help calculate the actual difference for you. For example, if now you are paying 4.5% and within two years the rate will go up to 5.5% or 6%…. what is the actual difference in monetary terms? You need to compare apples with apples and take your decision based on the facts," Leenders says.
Paying for energy-saving measures
While the higher interest rate has called a halt to the number of people remortgaging their properties to take advantage of a lower figure, higher energy bills are having an impact on remortgages.
"Many people are not aware that you can take out a mortgage to pay for refurbishments or boosting energy efficiency, but people are looking to use the excess value in their properties to invest back into their homes," says Leenders.
Expat Mortgage's advisors are all able to offer this sort of after-sales advice. "We are also on hand to help clients who may want or need to rent out their property for a time to meet the rules and regulations," he says. "It can be a complicated situation and one which is changing all the time."
Any questions?
If you've got any questions about the process of buying a home in the Netherlands, you can always check out the FAQs on the Expat Mortgages website to see if they have the answers. Feel free to get in touch – they have an open chat line – if your question is not covered.
Expat Mortgages also hosts regular webinars on the process of buying a home in the Netherlands if you are thinking about taking the plunge. The next one takes place online on June 7 at 5 pm. Sign up here.
Thank you for donating to DutchNews.nl.
We could not provide the Dutch News service, and keep it free of charge, without the generous support of our readers. Your donations allow us to report on issues you tell us matter, and provide you with a summary of the most important Dutch news each day.
Make a donation