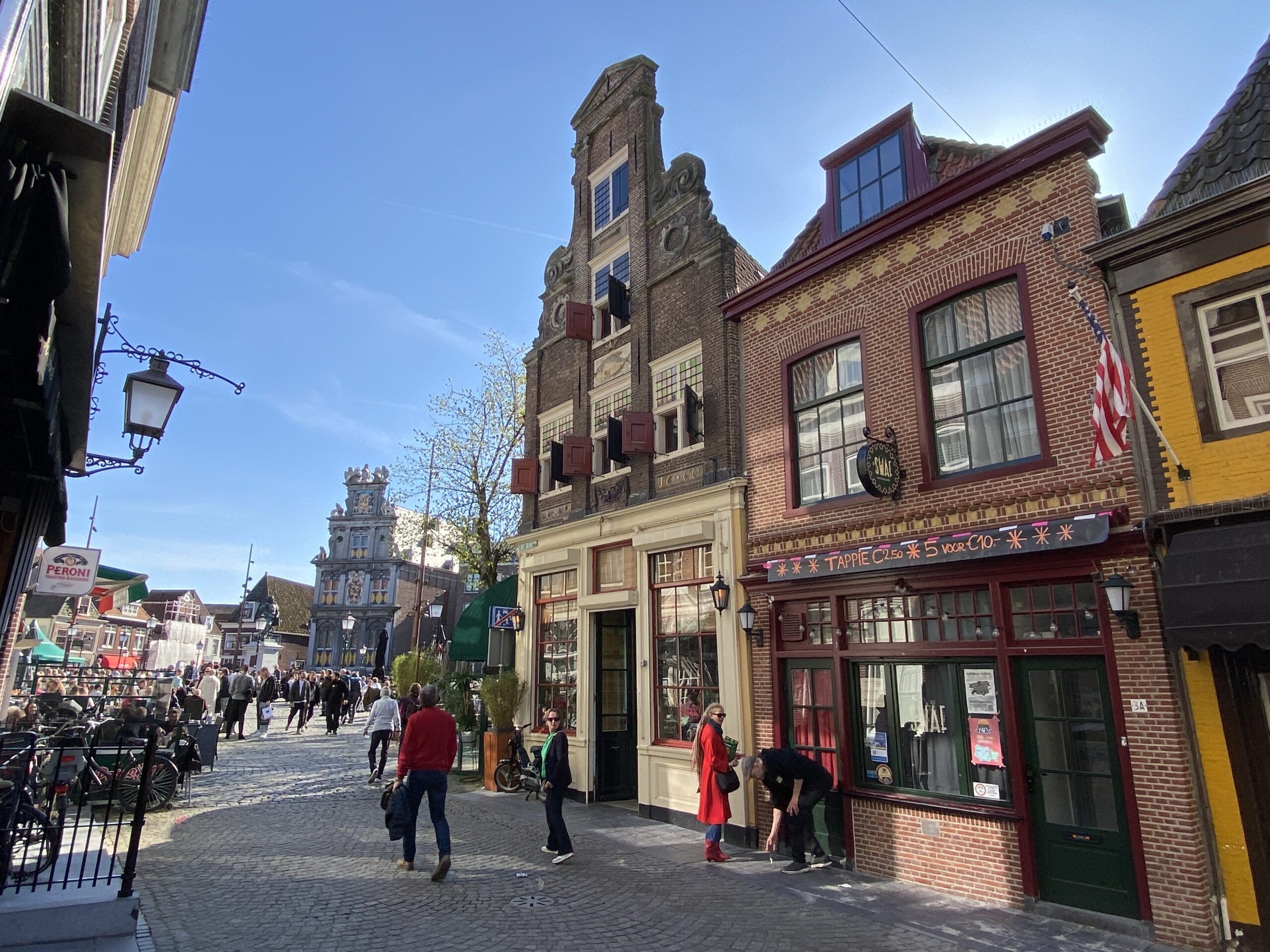 Reading about the origins of this harbourside city's unusual name and its early history could eat up an hour or two of your life. Your time would probably be better spent just going up there to check out its unique museums, shops, eateries, and historic architecture.
You may have never heard of Hoorn, but you no doubt learned about the notorious headland that was named after it in history class when you were a kid. The stouthearted Willem Schouten and Jacob Le Maire became the first European mariners to sail around the tip of South America in 1616 and live to tell the tale. Schouten named it 'Cape Horn' after his hometown.
This is just one of Hoorn's contributions to the Golden Age. Back in those days, it was one of the country's most prosperous ports and could give even Amsterdam a run for its money. Nowadays, Hoorn is perhaps best known for its picturesque harbour, historic train depot, and a cheese market during the summer months.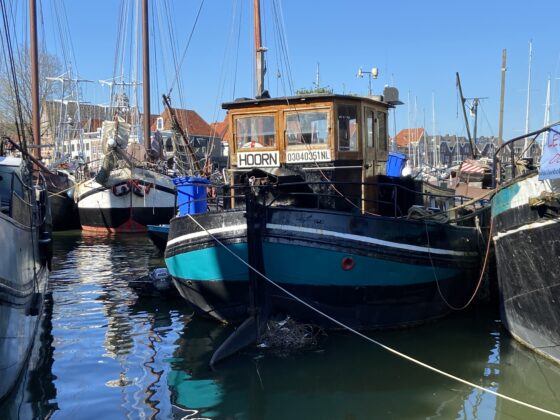 Five things to do 
Climb aboard a 19th century train
Museum Stoomtram Hoorn-Medemblik is devoted to the history of Dutch steam trains. The museum itself is housed in a former depot behind the city's current train station, but the real draw is the vintage locomotives. Visitors can ride the rails in old-fashioned carriages that will take them past historic buildings and over bridges as they make their way through the surrounding countryside and over to Medemblik.
There's also the Friesland, a ferry that continues the journey to Enkhuizen. Be sure to check the timetables a day or two before you go, though. It's potentially a one way trip depending on where you wind up. If you need to return to Hoorn, you could find yourself catching a bus or riding back to town via the NS.
Bounce all the way back to the 20th century
If the 19th century seems a little too long ago, or you aren't in the mood to ride another train after travelling to Hoorn on one, the kitschy Museum of the 20th Century might be more worthwhile. Life-sized displays full of vintage furniture and other items will knock you backward through time about 100 years or so and give you a glimpse at what life was like in World War 1 and various decades leading up to the 1990s.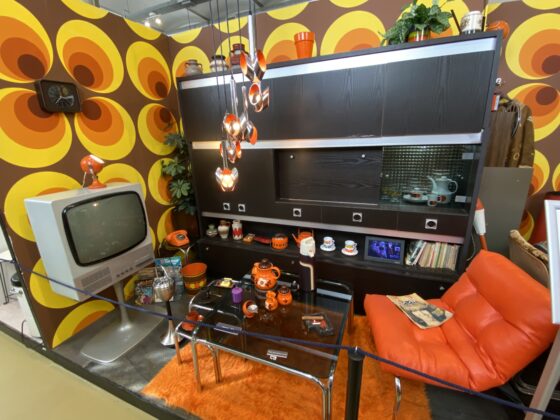 Cruise the canals (and other waterways)
One of the best ways to enjoy the city's sights is during an hour-long boat tour hosted by Watertaxi Hoorn  which also offers private tours. Their 1933 bakdekker boat can transport you to nearby towns like Volendam and Edam or Marken island. Just cruising around the Marker Wadden is another option. The more intrepid and adventurous (and experienced) among you may want to consider renting a sailboat from Kaaphoorn Charters. They also offer sailing classes.
Hang out, literally, in Huis Bonck
The 400 year old Huis Bonck was once a merchant house, but it also served as a mill for linen weavers and a farmhouse at various points. Head upstairs to check out the unusual hanging room. It actually hangs from the ceiling and is attached to the beams overheard. It was once used as an office and the interior resembles a ship. The Westfries Museum, which covers the region's history, is also said to be well worth visiting, but was undergoing an extensive renovation at the time of this writing.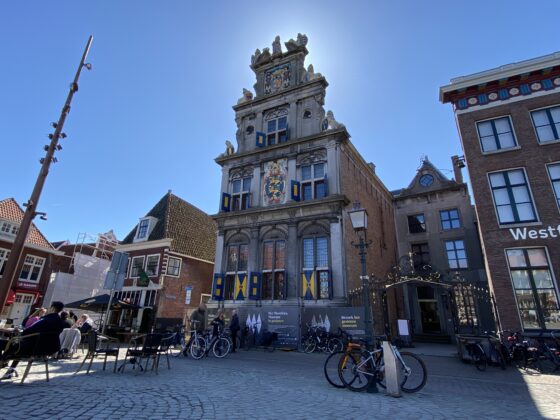 Go for a stroll
Just wandering around the centre of Hoorn can be a blast. It's full of historic buildings and locally owned shops along the 'Hoornse straatjes. There you'll find chic boutiques as well as stores that sell outdoor gear. The overstuffed De Boekenkist bookstore is worth a stop.
A longer stroll will lead you past Hoorn's historic city gates and the iconic harbourside Hoofdtoren. There's also churches and chapels. Two have been repurposed. One is currently home to an Action, making it easily the discount franchise's prettiest location. The Mariakapel now serves as a multipurpose artist space and gallery. Look up as you walk past and you'll spot a strange statue peering down at you from the roof.
Where to eat
Freaky Funday is a quirky lunch cafe that also hosts high tea, borrels, and baby showers. The menu features bagels, pancakes, and overflowing 'freakshakes.' Head to the Roode Steen and watch the world go by from one of the terraces or head to the Restaurant d'Oude Waegh for breakfast, lunch, dinner, high tea, high beer, and even high wine.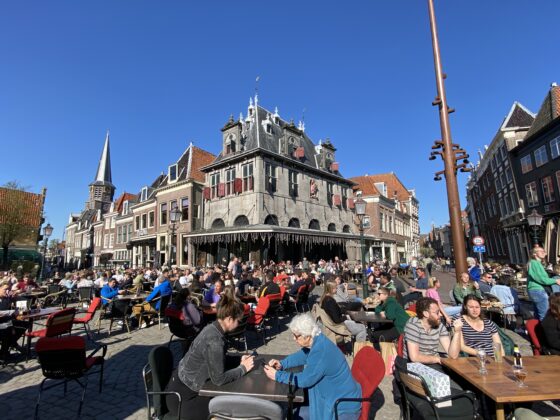 There's tapas at the nearby and lively La Cubanita. John's Bistro is a good spot for dinner and one that earns top marks. Marque Restaurant is housed in a 17th century VOC warehouse and has a Mediterranean menu. De Tuynkamer is another option for dinner that attracts a young crowd. If you're feeling brave, try a pornstar martini with a tiny glass of bubbly on the side after ordering a gin & tonic salmon appetiser and roadkill chicken for the main course.
Crash at Het Koffielokaal if you have a mid afternoon dip and aim for the terrace if the sun is out. There are benchside tables around the corner, but be prepared to have random locals wander over and inform you that it's the lekkerste spot in town. This happened twice to us while we were there.
Where to stay
Heavens Hotel is one of the most unique places to spend the night in the Netherlands. It's located in the Grote Kerk, a national monument. There are 43 angelic rooms and an onsite restaurant called The Saint. Ysbrantsz Boutique Hotel is owned and operated by the couple who also run De Tuynkamer. It has a similarly cool vibe. B&B Posthoorn is a good choice for the bed and breakfast crowd.
How to get there
A trip via train from Amsterdam Centraal will take you around 30 minutes. You don't need a car to enjoy the sights.
Anything else?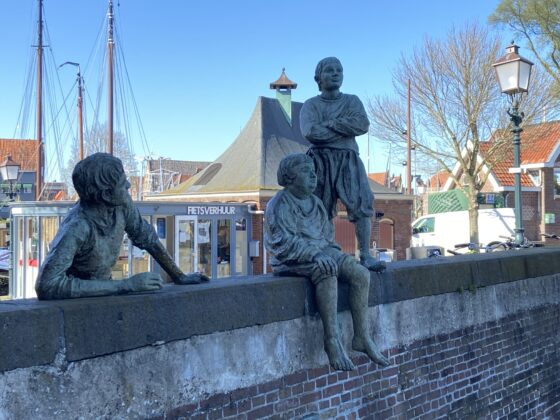 If you find yourself over by the Hoofdtoren, you may notice three statues along a stone wall. Their story is a strange bit of Dutch history. The statues serve as a tribute to the scheepsjongens (cabin boys) who once found themselves on an ill-fated journey through the Sunda Strait in a ship loaded with 350 barrels of gunpowder. When a crew member made the mistake of pouring brandy too close to a candle one night in 1618, mayhem ensued. Those who survived the ensuing explosion wound up on a small sloop with limited food and supplies.
The situation became so desperate they almost ate the cabin boys. Fortunately, land was spotted before the crew broke out the carving knives. They later ran foul of the locals on Sumatra and had to make a hasty retreat when several of them were killed. The remaining survivors managed to make a sail out of their own shirts and return to sea where they were eventually rescued by a fleet led by the explorer Frederic de Houtman.
Thank you for donating to DutchNews.nl.
We could not provide the Dutch News service, and keep it free of charge, without the generous support of our readers. Your donations allow us to report on issues you tell us matter, and provide you with a summary of the most important Dutch news each day.
Make a donation