Partner content
Amity International School is ready for the next five years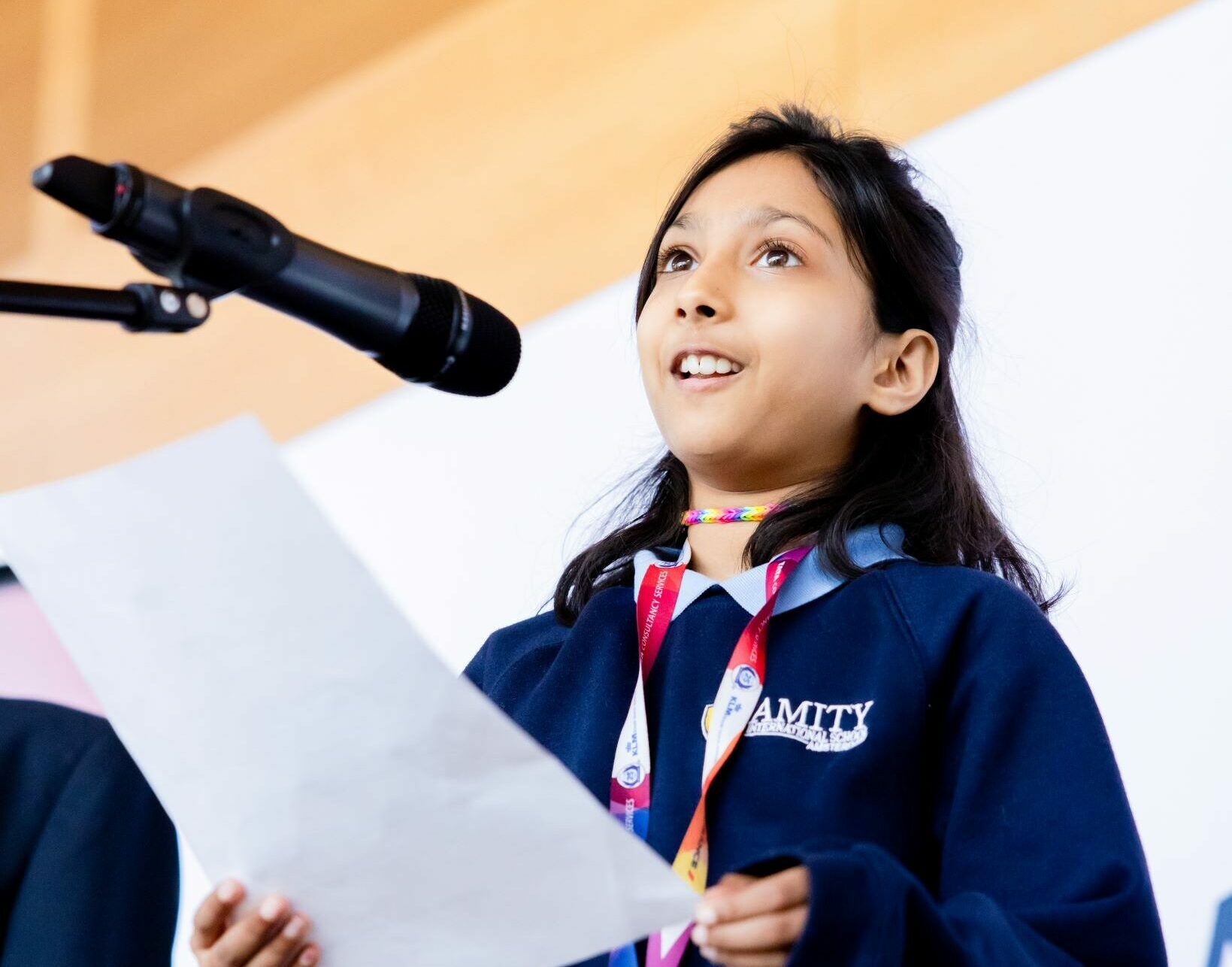 Nine-year-old Aritsha has the honour of being one of the first two pupils at Amity International School Amsterdam.
Five years later, she studies alongside 400 other young people at the thriving school campus in Amstelveen, which takes children from three to 18. 'Before, it was very different,' she recalls. 'We had only a couple of classrooms and teachers, and it was awfully quiet. Now, there are new children coming every day!'
Dressed in her sky-blue primary school T-shirt and navy jumper, she sits in a class full of friends from countries as far-flung as India, Serbia, Australia, North and South America. 'They are like sisters to me,' adds the young American, who dreams of becoming a gymnast or a dancer. In her speech to the whole school during Amity Amsterdam's 5-year anniversary in February she reflected on the school's achievements during the last five years and how these affected her learning.
Since the former office building opened its doors to students in February 2018, the school has managed to obtain accreditation as a CIS member and for three International Baccalaureate (IB) programmes, with its first batch of students taking their diplomas next year.
Now Amity International School Amsterdam, which managed to grow through the pandemic, is about to start a new chapter. At the end of this school year, principal Ms Sarah Wade will continue her journey within the Amity Education Group as executive principal in Abu Dhabi and from August the current head of senior school Neville Kirton – or Mr Neville to everyone here – will take the reins as principal.
The name Amity, he says, sums up what it feels like to be here. 'A sense of friendship and camaraderie, solidarity, a communal association based on goodwill is part of our ethos,' he reflects.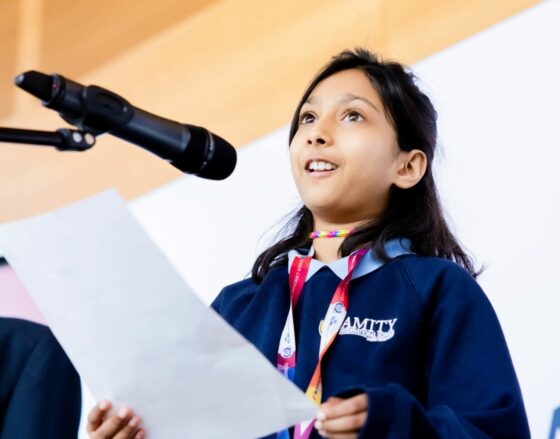 Truly international

It is an incredibly diverse school community, with many families from the UK (like Mr Neville), the United States, India and Japan but also students from across Europe, Latin America and increasingly from Ukraine and Russia. With such a cosmopolitan group, the school's IB programme is particularly relevant: rather than regurgitating knowledge considered by one examination system to be essential, it is based on learning in relation to the world around us.
The middle-years programme (MYP), for instance, has an approach based on inquiry-driven learning. 'In traditional schools, the focus is more on learning surface-level facts and knowledge whereas within the IB, it is about developing deeper, transferrable understandings,' says the future principal. 'This means students can go out confidently into the big, wide world with a clear understanding of ideas and apply their skills elsewhere in whatever future careers and life experiences they have.'
The diversity of learning is clear downstairs in the 15 and 16-year-olds' personal project exhibition (MYPX) – ranging from a dress design to an online book compiling first hand experiences of the war in Ukraine or an analysis of the impact of the armed conflict in Colombia on modern-day politics.
Shaurya, 16, is showing his concept for a World Cup football stadium extension in Ukraine on a large board. 'I was one of the first four students,' he recalls. 'I'm like the original. It has changed quite drastically: we have actual classes and a real improvement in facilities, but we still get that personal focus. I'm very happy and hoping to stay in the Netherlands.'
The school is clearly full of life, from the libraries with over 16,000 books and a Harry Potter theme in primary school to the music area stocked with instruments. There are specialist teachers in physical education, music and Dutch starting from the early years. Highlights of the curriculum include a forest school, using the leafy environs of the Amsterdamse Bos, an after-school programme of activities, and extra student and learning support.
The 7,000 square metres of space on three floors of a monumental building created by architect Marcel Breuer offers a dynamic learning space for the students, with break-out areas, a shared collaborative area and green surroundings.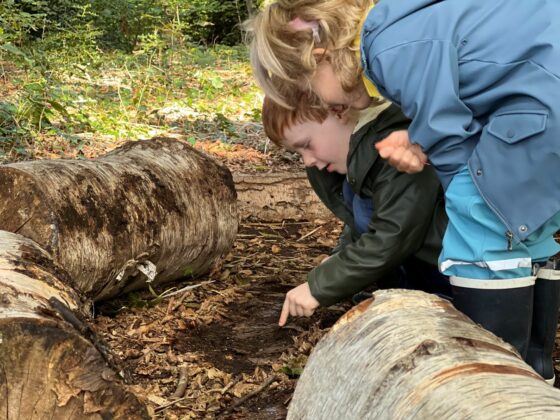 Research skills

There's a no-homework policy for the primary school and although there are assessments, the school also applies its own 'authentic assessment experiences' focusing on research rather than external examinations at 16. Parents can check on their child's progress through a learning management system and children have 'vertical' tutoring groups with a mixture of ages, based around a house system – another measure aimed to increase the friendly, supportive feel.
Mr Neville hopes to continue the school's growth and embed it even more in its local community. 'The students are the lifeblood of the school, so the more students you have, the more energy and dynamism there is,' he says.
'We're keen to connect locally and break down some of the barriers I sense sometimes exist between the international and the local community. We would welcome people and external organisations with ideas, especially with regards to what the students can do to volunteer or provide a service.'
This is, in fact, part of the study curriculum: the IB programme is about 'creativity, activity and service'. Amity's teachers are also keen to think more widely, discussing big issues like the impact of AI, war and conflict – things that are sadly relatable when students move to Amstelveen from Syria, Ukraine or Colombia.
'We talk a lot about thriving, empowering each individual to make a positive difference,' adds Mr Neville. 'We're not just regurgitating some sort of 19th or 20th century model of education. I think we're trying to ensure that our students are really set up for success when they go out into a world of uncertainty, with disruptions, where they need to be adaptable, flexible, creative, problem solvers who look from multiple perspectives….And have a sense of active hope that they can change things.'
The school has opened the application process for enrollment for the next academic year 2023-2024 starting in August 2023. If you'd like to learn more, please visit www.amityschool.nl/admissions/visit-us
Thank you for donating to DutchNews.nl.
We could not provide the Dutch News service, and keep it free of charge, without the generous support of our readers. Your donations allow us to report on issues you tell us matter, and provide you with a summary of the most important Dutch news each day.
Make a donation