Primary school tests take place this week, as criticism mounts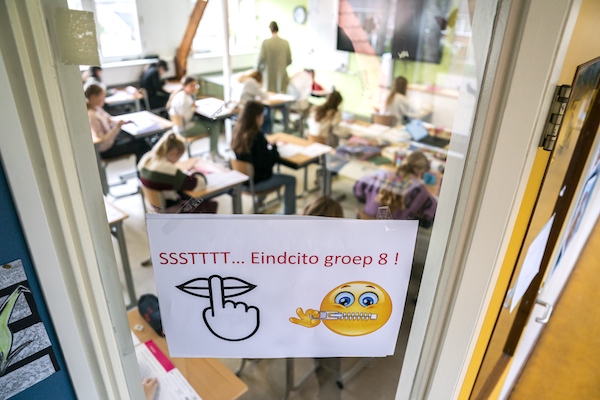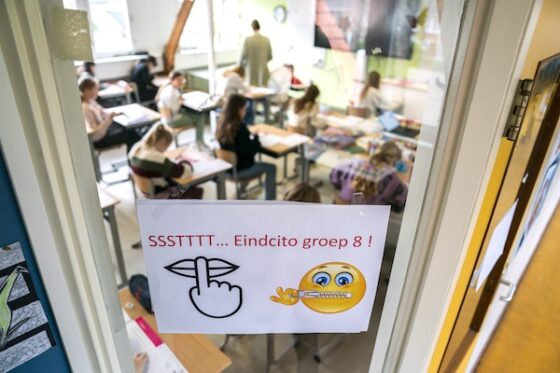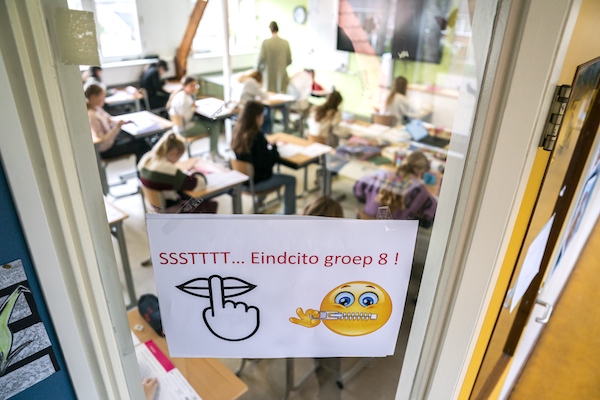 Some 180,000 Group 8 primary school pupils will this week take a series of tests which will have an important role in deciding what sort of secondary school they should go to.
For the past few weeks many will have been involved in dry runs, or will have been going to tutors paid for by their parents in an effort to make sure they get the best possible mark.
But this is the last year that the exams will be taken in April. From next year the tests will be less important and be taken a couple of months earlier, before pupils are told what stream of secondary education is right for them.
The aim is to reduce the stress on pupils and increase equality of opportunity following mounting concern about the impact of so much testing on young lives.
'Schools push the pupils because they are judged by the results,' education researcher Karen Heij told the Telegraaf on Tuesday. 'Parents push the children because they want them to get into a higher type of school. And the children push each other too.'
Heij does not believe that moving the test forward will reduce the pressure on pupils or make testing less significant. And many in the education system say that 12 is too early to decide what sort of school a child should go to anyway.
There are three main types of voortgezet onderwijs or secondary education in the Netherlands: voorbereidend middelbaar beroepsonderwijs (VMBO), hoger algemeen voortgezet onderwijs (HAVO), or voorbereidend wetenschappelijk onderwijs (VWO). On top that comes the gymnasium, which is VWO plus Latin and Greek.
The first covers trade schools that will help shape the country's next generation of technicians and others who work with their hands. Those second is aimed more toward students who plan to attend an hbo college and the third and fourth prepare for university.
In smaller towns, many schools will offer more than one stream but in big cities, such as Amsterdam, most schools only offer one level, meaning if you fail to make it in the stream you were assigned to, you will have to switch schools.
'It is a complicated, daunting system that is seemingly overly rigid,' said one parent of a first year VWO pupil near Utrecht. 'I do know there can be transferring between levels, but that seems to be rare. It's a bit rough on the children to say, "If you want to be a doctor or a lawyer, you better know what you're doing by the time you're 11".'
The wrong school
Repeated research – for instance from the CPB and SER – suggests the Dutch education system is increasing inequality of opportunity rather than being 'the great equaliser': children of parents who did not go to college and those with another mother tongue at home are apparently structurally disadvantaged.
The Dutch schools council Onderwijsraad also believes believes the system gives children insufficient chance to develop their potential. In 2021 it urged for selection to take place later, after a three-year, mixed ability 'bridging class' in secondary school.
The secondary schools association VO-raad told Dutch News it is also in favour of postponing selection.
'I think it is frankly ridiculous to determine the trajectory of a child's life essentially when they are only 12 or 13 years old,' one parent in Noord-Holland said. 'Research has demonstrated that most people even in early adulthood do not know what direction they should take in life.'
The names of the parents quoted in this article are known to Dutch News
Thank you for donating to DutchNews.nl.
We could not provide the Dutch News service, and keep it free of charge, without the generous support of our readers. Your donations allow us to report on issues you tell us matter, and provide you with a summary of the most important Dutch news each day.
Make a donation