Partner content
Housing market shake-up is benefiting buyers in Amsterdam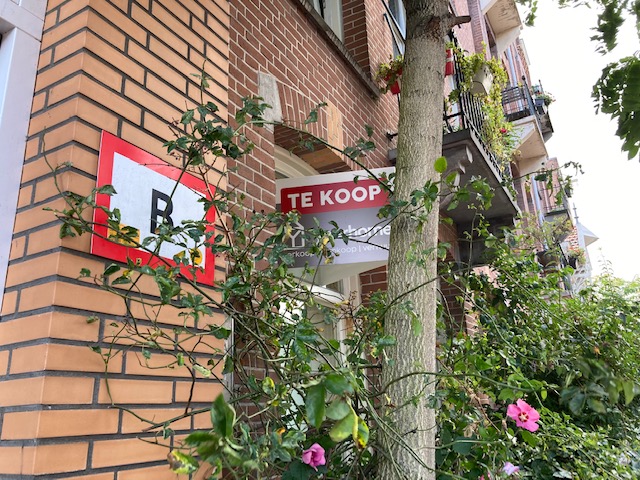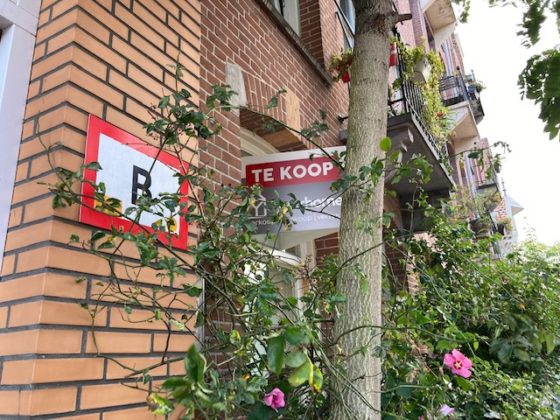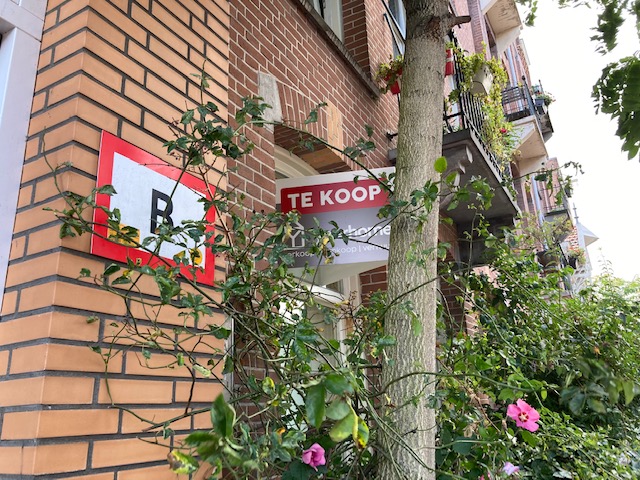 With house prices down over 8% in the first quarter of this year there are real signs that the market is being shaken up. So what does this mean if you are planning to buy for the first time in Amsterdam or even sell and move to a new place in the Dutch capital?
'At the end of last year there was a downturn in the number of people interested in buying a house, and that includes Amsterdam,' says Expat Mortgages advisor Richardo Cruz Fortes. 'But this year that has changed and people are becoming more interested again, even though interest rates are rising.'
As a company, Expat Mortgages talks to some 100 potential buyers a week and, says Richardo, it was clear that negative news about the housing market had taken over from people's emotional decision to buy.
'Some people became more reluctant to commit or put their hunt for a new home on the back burner, but we have some clients who realised that the downturn gave them more options because fewer people were going to viewings,' he says. 'At the same time, estate agents had more time to talk to them about the ins and outs of a particular property and in some cases they were even able to talk down the price.'
In other words, the downturn has given Expat Mortgages' clients more time to view a house and actually think about the decision. And that, says Richardo, is a really positive development.
'The market is stabilising and you don't have to take a snap decision about whether to buy or not,' he says. 'If you are determined to buy a house, you will succeed. And if you are not sure, you don't need to feel you are missing the boat.'
Richardo recommends that potential buyers do hook up with a buying agent because not everything that comes on the market is published online on websites like Funda.nl. He also points out that spring is the best time to buy – and if you are thinking of moving to a new, perhaps bigger home – it is also the best time to sell.
Go for it
Buying agent Barry Burgemeester says he tells clients that if they find a place they like, they should go for it, despite the higher interest rates and the thought that prices could drop even further.
'The most important thing you can do is decide what is most important for you,' he says. 'I have clients who focus on location, on the size, the number of bedrooms or the energy label. So if you narrow it down for yourself, it makes the search much more effective.'
With house prices falling, fewer homes are coming on the market although there are signs than some landlords, who are worried about new government rules for rental properties, are putting some of their properties up for sale. This, in particular, may boost the supply of smaller homes in the Dutch capital.
If you are looking for two bedrooms and have up to €400,000 to spend, Amsterdam is doable, says Barry. But the choices you make will help determine where you should look. 'If you want a house with a good energy label then the Houthavens area close to the IJ, the new developments at IJburg and in Noord are your best bet,' he says. 'If location is more important to you, such as the old city, then don't expect a high energy label.'
Concessions
In Amsterdam itself, areas like the Pijp are still extremely popular but outside the ring road, you can pick up a good deal. 'You need to be willing to make concessions,' says Richardo. 'You might want to live in the best location there is with 100 square metres of floor space and a large roof terrace without paying too much. But you need to be realistic.'
Rising interest rates are also having an impact on the market because they have reduced how much people can borrow.  Nevertheless, says Richardo, they are still low if you look back over developments in the Netherlands over the past 10 to 15 years. And they are also low compared to many other countries where his clients originate.
More than that, if you already own a property in the Netherlands and bought at a time when rates were lower, you may very well be able to take your old mortgage with you if you want to move to a new place. Several Dutch mortgage providers have this as an option and a good mortgage advisor will be able to help you get the best deal.
'Buying a house is an emotional thing. You fall in love with it, you see yourself living in it, you like the neighbourhood,' says Richardo. 'But me, as the very boring mortgage advisor, will point out the numbers – what it will cost you a month, for example. But when people ask me if this is the right time to buy a house, I always tell them "if it feels right, then it is right".'
If you would like to find out more about buying a home in Amsterdam feel free to get in touch with Richardo. You can also meet the Expat Mortgages team at the IamExpat fair in Amsterdam this weekend.

Thank you for donating to DutchNews.nl.
We could not provide the Dutch News service, and keep it free of charge, without the generous support of our readers. Your donations allow us to report on issues you tell us matter, and provide you with a summary of the most important Dutch news each day.
Make a donation