'You don't have to be rich to have a good life in the Netherlands'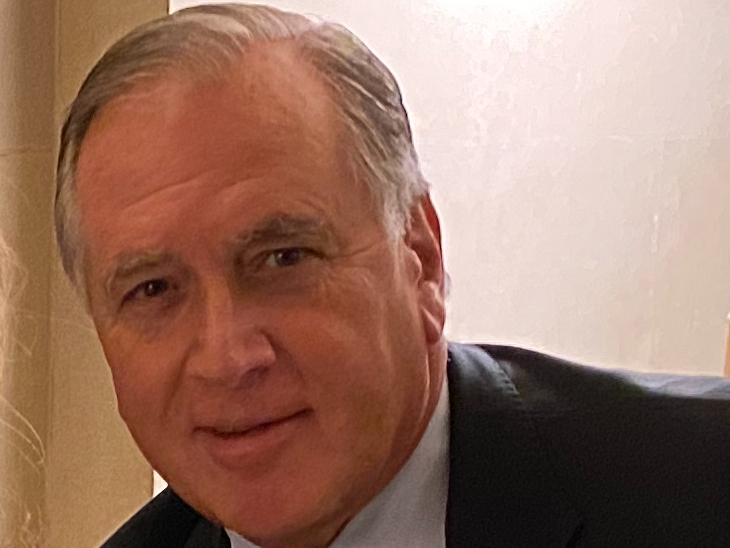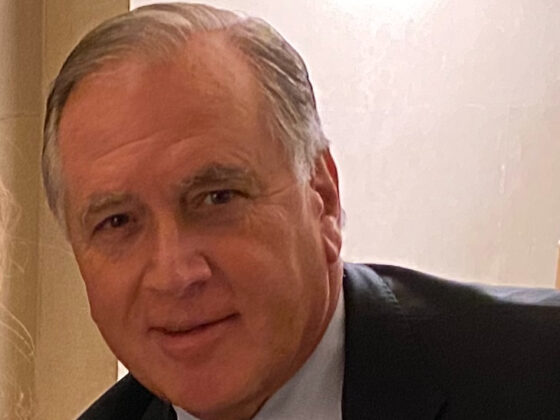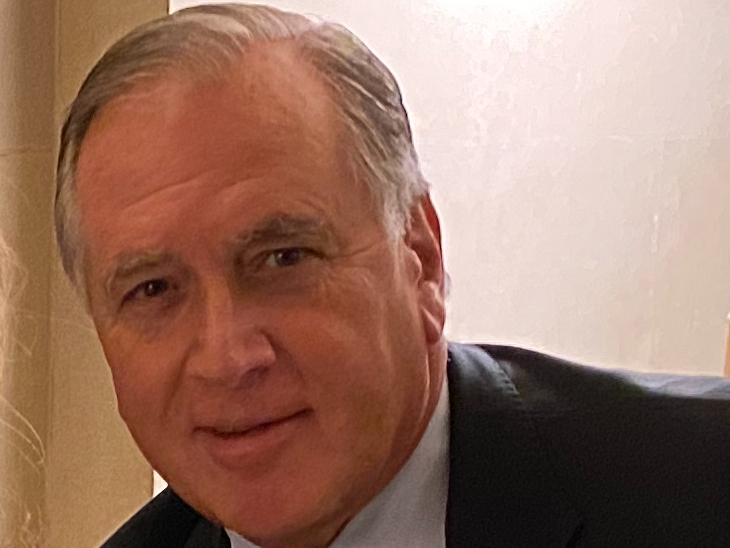 Roberto Payer, 72, came to the Netherlands from Italy in 1969 to pursue his dream of becoming an international hotel manager. He worked his way up from bus boy to become Cluster General Manager of two of Amsterdam's most prestigious hotels, the Hilton and the Waldorf Astoria. He retired in 2022 but continues to act as a consultant to Hilton Hotels.
How did you end up in the Netherlands?
When I came here in 1969, Europe did not exist. All we had was the Pact of Rome from 1950, which meant you could travel through France, Germany, Italy and the Benelux on your identity card to work in the international hotel business and become a general manager. My father didn't agree, so he took away my passport. But he forgot about the Pact of Rome.
In 1969 John Lennon and Yoko Ono staged their sit-in in the Amsterdam Hilton. So I travelled to Amsterdam on my identity card, knocked on the front door and said: here is the boy who is going to be your general manager. They directed me to the staff entrance, which was at the back of the hotel. That was the first slap in the face. The second one was when I went to HR and they asked me to section a chicken, portion an orange and demonstrate my languages. I thought they were going to give me a fantastic job. Instead they made me a bus boy.
After six months I went to HR and asked if they had another job for me. They gave me a position as an account payable manager in the financial department, which I struggled with because I didn't speak the language, but I managed to do a job that was previously done by three people. After a year they promoted me to be manager of the Fietsotheek, the disco in the basement that used to be the bike store. I was managing a department of 12 people, I had a budget and I was learning a lot. And in the 1970s it was one of the most important discos in the country where all the famous, rich and beautiful people used to come, so it was an interesting job for a boy of 21.
In 1973 I went to work for a company called Finches of London. They owned the Lido in Amsterdam, which had two discotheques and two restaurants. I would travel to London on their private jet and when I arrived there was a Rolls-Royce waiting for me. I had a fantastic time. But the next year the general manager of the Hilton Schiphol, Pieter Van der Vliet, called me and said: I've got the job you wanted.
So I spent two years as assistant front office manager at the Hilton Schiphol and two years as sales manager. Then I was parachuted to Rome for a year to be an Executive Assistant Manager and director of sales and marketing at the Cavalieri Hilton before I came back to Amsterdam as executive assistant manager. In 1989 there was a big change in the company and they offered me the job of general manager of the Rotterdam Hilton. And In 1992 I became general manager of the Amsterdam Hilton.
My job was to reposition the hotel or close it. So I created the marina and an Italian restaurant called Roberto's, and the hotel slowly started to move in the direction I wanted. I oversaw a makeover in 1998 where for the first time an investment of $30M was dedicated to one property, the return on the investment after the first year was overwhelming. We refurbished again in 2011, and then in 2012 the opportunity occurred to open a Waldorf in Amsterdam. I was offered the position of General Manager of the Waldorf Astoria when it opened in 2014 together with the position at the Hilton Amsterdam, and I positioned the hotel as one of the best worldwide. I retired in 2022. I still work as an advisor to Hilton on their luxury brands in the EMEA region.
How do you describe yourself: expat, lovepat or international?
I came here as a gastarbeider. I was an immigrant. But I never felt uncomfortable. Where I lived in the Jordaan people loved Italians, because they loved opera, Italian songs and they loved Italy.
How long do you plan to stay?
Never thought of it  but now after 53 years, all my life is here. I still have a house in Italy, but I live here and I will be buried here.
Do you speak Dutch and how did you learn?
I decided I should learn after I'd been here three years. I found a lady in the PC Hooftstraat who could speak Italian and gave me private lessons in Dutch. After a year I could communicate, but I still don't think I can speak it well.
My inspiration came through art. I'm a great art lover, so I used to go to the Stadsschouwburg theatre a lot. I saw a performance of Hamlet and I couldn't believe that such a difficult piece could be done in Dutch. And it made me think: maybe this language has something to offer.
What's your favourite Dutch thing?
What I like about the Netherlands is that you don't have to be rich to have a good life. I love art and I love music. The concert hall in Amsterdam is one of the top five in the world, the opera is one of the best in the world and you have all these good museums. Even if you're humble, you can live well here.
How Dutch do you think you've become?
When I'm here I feel very Italian and in Italy everyone thinks I'm Dutch. I come from an area called Friuli in the north-east of Italy, close to Venice. Until 1950 it was very poor and constantly invaded by the Germans and the Austrians. So people had to fight for their land and their livelihood. They have three things that matter to them: their house, their family and their money. If you touch any of those things you're going to have a problem. And that's very much how the Dutch are too.
Which three Dutch people would you most like to meet, dead or alive?
I don't know who I'd like to meet, because if I want to meet someone I just call them. One thing I like very much about the Netherlands which is different from my country is the royal household. I loved Beatrix, she was a very good queen. I had the pleasure of meeting her a few times. She was very businesslike but very, very effective.
I'm very impressed by people who start a business from nothing. If you go to the Beurs van Berlage, there is a room dedicated to the cacao trade. So in 1995 I started a chocolate festival and it became very popular. And now young people are taking it over. I like these things, I like people who are developing themselves. Or the people from the Van Moof bicycles. I don't like it, but they're doing a fantastic job.
What's your top tourist tip?
Amsterdam. If you walk around in the morning in the spring time or the summertime at five o'clock, it's breathtaking. You have the downtown area which is 17th century, you have the old Berlage area, there's the gasfabriek site, which is a beautiful area with Amsterdam School housing. And what's happening with modern architecture in Amsterdam is incredible. For such a small country it's very outgoing and very interesting.
What's a surprising thing that you have found out about the Netherlands?
In the beginning everything was a surprise. Italy is a much larger country, but very provincial. So when I came to the Netherlands the freedom people had was incredible. I was shocked as a Catholic to go to the fitness centre and everybody in the showers was naked. I couldn't believe it!
If you had 24 hours left in the Netherlands, how would you spend it?
I'd start in the morning with a Dutch breakfast. Eggs, cheese and ham. For lunch: poffertjes. In winter I'd have erwtensoep. I love stamppotten, I love Dutch food. I would visit all the museums in Amsterdam: the Rijksmuseum, the Van Gogh Museum, the Stedelijk, and the small galleries. If it was the right time of year I'd go to an art festival, like the IDFA Festival, the Internal Film Festival or a visit at the Film Museum the Eye or the art fairs  in November the PAN, TEFAF in Maastricht in March or Unseen.
Thank you for donating to DutchNews.nl.
We could not provide the Dutch News service, and keep it free of charge, without the generous support of our readers. Your donations allow us to report on issues you tell us matter, and provide you with a summary of the most important Dutch news each day.
Make a donation