The Dutch housing market: what exactly is the government doing?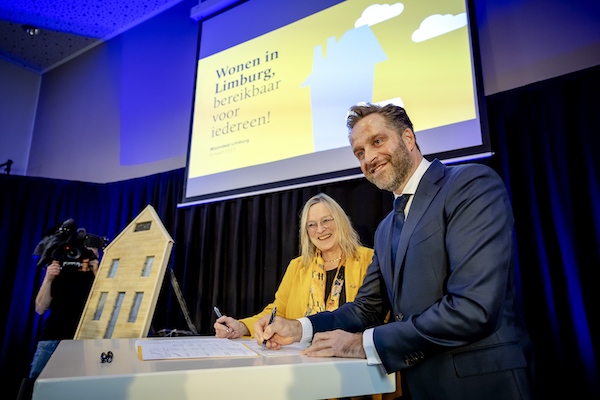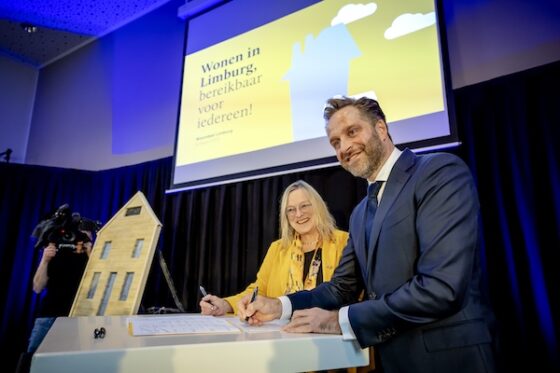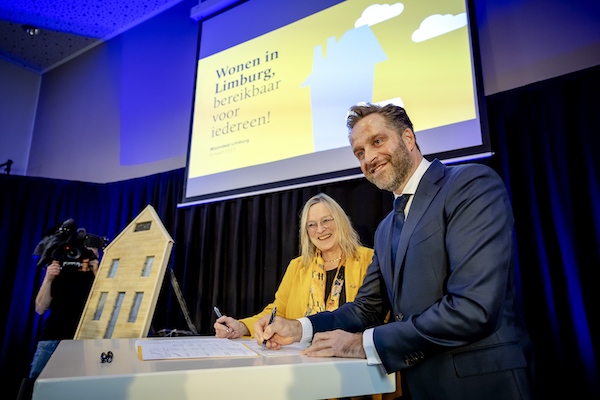 Housing minister Hugo de Jonge and MPs are debating his plans to boost the national housing stock by 900,000 homes in 2030 on Thursday. Here's a round-up of the main issues.
The government's target
The cabinet has set a target of creating 900,000 new homes in the next seven years to meet demand. Over the past year, housing minister Hugo de Jonge has published six strategic plans to realise this, including efforts to boost the supply of affordable housing, provide 290,000 homes which are suitable for the elderly and expand rent controls.
What about progress so far?
Last year, according to national statistics agency CBS, some 80,000 new homes were realised, in the form of both new build and conversions. However, the number of building permits finalised last year fell to 63,000 – and that is well below the annual target of over 100,000.
The situation looks worse this year. Property consultancy Capital Value said earlier this week it expects just 45,000 permits will be handed out in 2023. Earlier this month a major residential development in Rotterdam was put on ice because there were not enough buyers.
Why?
There are several main reasons why developers are calling a halt to projects.
Mortgage interests rates have risen from around 1.5% for 10 years to over 4% and that has reduced borrowing power for would-be buyers. But developers say they need to sell around 70% of a project in advance for it to make financial sense. And of course, higher interest rates have also hit developers looking for project funding.
In addition, building costs – from the price of wood, bricks and tiles to construction workers – have gone up along with rising inflation. Developers also have a shortage of building workers to deal with and a shortage of civil servants to assess their plans in the first place.
At the same time, house prices are falling, with the first year-on-year decline since 2013 recorded in February this year.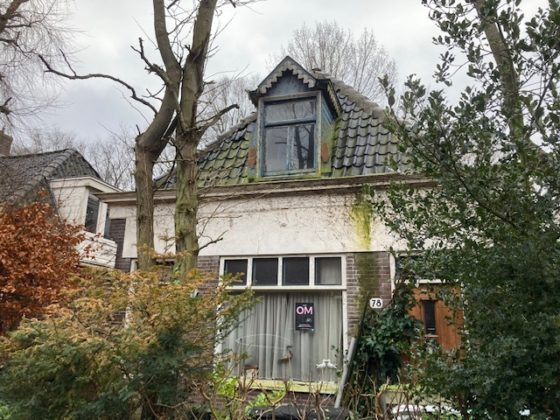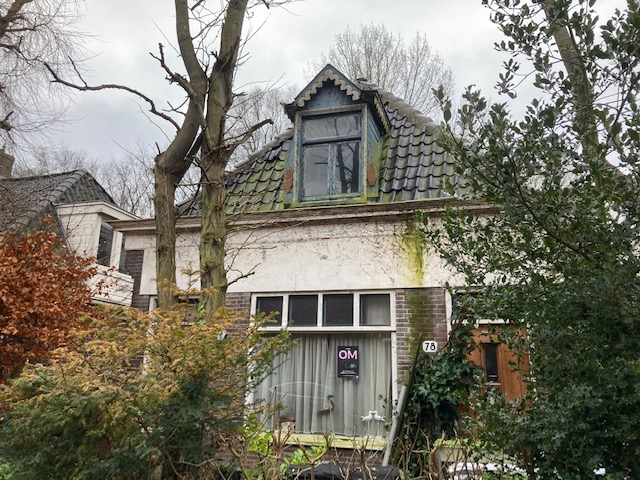 Where does nitrogen fit in?
Last year, the Supreme Court struck out a temporary regulation that allowed large building projects to go ahead despite tight restrictions on nitrogen pollution, saying that each project had to be assessed individually.
Although the ruling has not led to projects being cancelled, it has slowed down development because the impact of each stage in the process on nitrogen emissions has to be calculated. Construction centre economic institute EIB said earlier this year that the nitrogen issue could lead to 6,000 permits not going ahead.
So what is De Jong doing?
The minister has published plans which he hopes will 'take back control' and speed up the building process by, for example, limiting the right to protest about a permit. It currently takes an average of 10 years from the start of the process to completion but the minister says this can be made quicker by removing red tape, limiting 'not in my back yard' appeals and speeding up planning processes.
De Jonge has also signed agreements with all of the 12 provinces but Friesland about allocating land for major projects. But these plans are exactly that – plans and there are no guarantees any of the properties will actually be built. And the arrival of 12 new provincial councils, which may have different ideas about building locations, could also put a spanner in the works.
De Jonge has said that if the provinces are difficult, he will bring in legislation which gives him the power to decide where new homes will be built and bypass them altogether. But this would have to go through parliament and that can take years.
And affordable housing?
The government wants to ensure two thirds of all new housing developments are affordable, that is to say they are either social housing (up to €800 a month), mid-market rentals (up to around €1,100 per month) or for sale at below €400,000.
Developers are concerned about this, because they say they rely on the income from more expensive properties to offset the cost of developing cheaper housing.
Just over one third of the housing in the Netherlands is currently rent controlled, compared with 37% ten years ago, according to CBS figures. Rental properties which fall outside the social sector now account for 8% of the total housing stock, double the figure in 2012. Most of this has a rent of between €763 and €1,000 per month – the limit for what the government now calls affordable housing.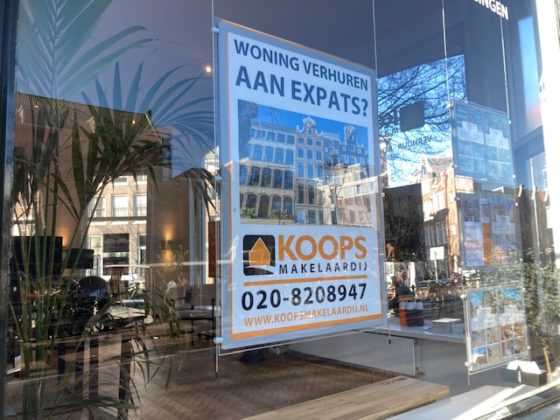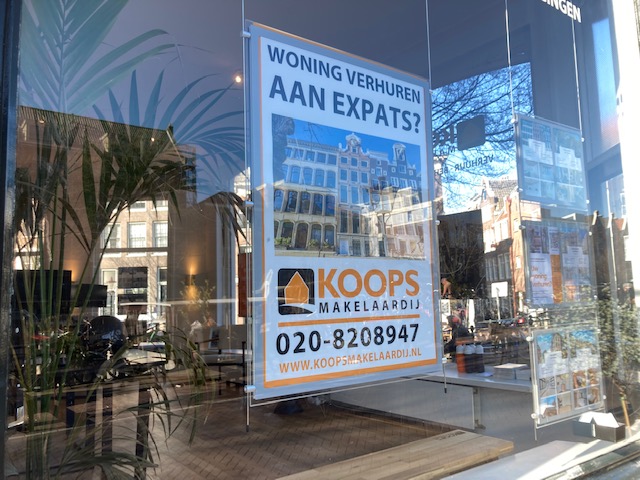 What about the wider rental sector?
Investors and small private landlords are up in arms about De Jonge's plans to expand the rent controlled sector and to increase the tax on rental property. They say this will make it uneconomic to rent out cheaper properties and that thousands of rental homes will be sold off. There are already signs this is happening.
The expansion of rent controls is also having an impact on developers' willingness to put money into building new rental houses because they fear they will not earn back their investment.
De Jonge wants to expand the number of rent controlled properties to around 90% of the market in order to stop landlords making what he calls excessive profits.
This is being done by updating the current system of valuing a property on the basis of points, so extremely energy efficient properties, for example, will be more expensive.
At the moment, landlords have free choice in deciding the rent of property worth more than 143 points in the regulatory system. Points are awarded for amenities such as the number of bedrooms, whether or not the apartment has luxury bathroom fittings and the age of the property. The point total for rent controls will now be increased to 187.
And social housing?
Social housing in the Netherlands is mainly provided by housing corporations, but they too failed to meet commitments last year, producing 25% fewer new homes than planned.
Social housing is open to anyone earning roughly below €40,000 a year but there are huge waiting lists all over the country – over 15 years in Amsterdam, for example.
Where do local councils fit in?
De Jonge is giving local councils more powers to tailor-make their own strategies, by giving them the option, for example, of allocating more homes to locals than newcomers.
Amsterdam, for example, wants to stop the sell-off of social housing, reduce the number of empty properties and encourage older people to move to smaller homes once any children have left home. It will also bring back flat sharing.
In short?
On the one hand, De Jonge has come up with lots of plans to stimulate building new homes and reached all sorts of agreements in principle. But, his plans to increase regulation of the rental sector plus higher interest rates and cost increases are making developers less willing to actually build.
Thank you for donating to DutchNews.nl.
We could not provide the Dutch News service, and keep it free of charge, without the generous support of our readers. Your donations allow us to report on issues you tell us matter, and provide you with a summary of the most important Dutch news each day.
Make a donation