It's democracy in action time, so go get water boarded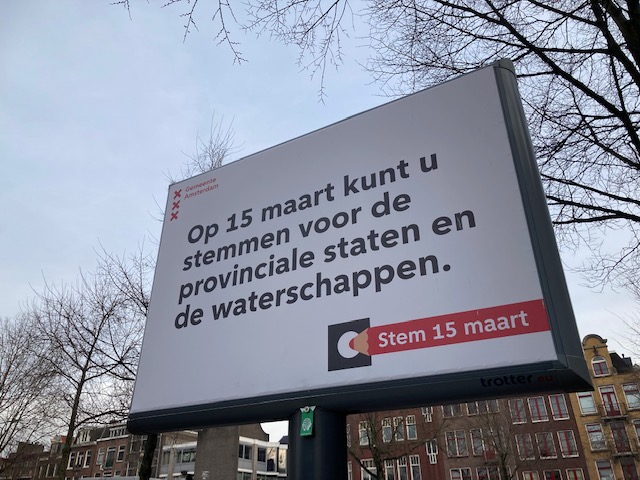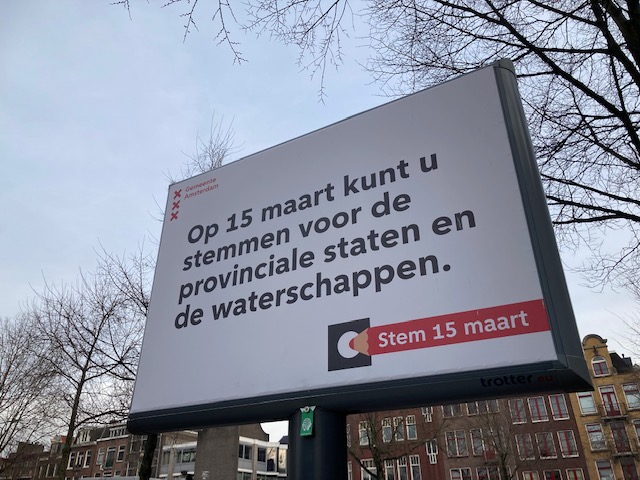 Our regular columnist Molly Quell wants everyone to get out there and vote. (Even though she's going to get her husband to do it for her.)  
In case you hadn't noticed the giant rolling billboards, endless website banner ads, and perpetual polling data, elections are approaching. On March 15, the Dutch go to the polls to elect provincial councils (Provinciale Staten) and, in one of the oldest forms of democracy in the world, the water boards (waterschappen).
While only Dutch citizens can vote for provincial councils, who go on to elect the members of the senate (Eerste Kamer), anyone who is at least 18 and has lived in the Netherlands for 44 days can vote for the water board.
Despite the advertising, flyering, door knocking and the government straight up mailing you a piece of paper that says you can vote, many internationals do not realise they can participate.
What does the water board do, you ask? Keeps us from drinking our own pee.
(I am being forced by the editor to inform you that the water boards manage the water defense systems, waste water and water levels.)
The Mongols had just left Europe amongst a bunch of infighting, Louis IX of France had just been ransomed by the Egyptians and the Chinese had just started using rockets in battle. The Dutch, meanwhile, were developing bureaucracy.
Count William II of Holland established the Hoogheemraadschap van Rijnland (Rijnland Water Board) in 1255, formalising some two hundred years of more informal water management organisation done by local groups.
(As an aside, William II was killed by the Frisians during battle after he fell through the ice of the Berkmeer. The Frisians, once they realized who they had killed, buried him under a fireplace in a farmhouse in Hoogwoud. His son would eventually avenge his father by killing everyone in town and reburying his body in the Middelburg Abbey.)
In true Dutch fashion, most waterboards have created a voting tool (StemWijzer) to help you figure out who to vote for since no one except for three people with PhDs really understands how all this water stuff works anyway.
Which is helpful, because, despite the government's push to get all residents to vote, cities seem unable to send out their information in a language other than Dutch. Amsterdam, the source of unending columns in Dutch papers about how no one speaks the language, couldn't be bothered to translate its door to door documentation for the some 100,000 non-citizens who live there.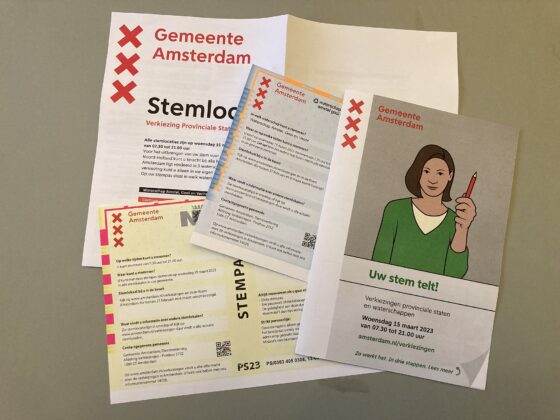 Both Eindhoven and The Hague managed, however.
If participating in hundreds of years of democracy to make sure your feet stay dry isn't enough of an incentive to vote, your local government probably also sent you a hefty tax bill a few weeks ago for your water usage. If you want a say in how that money is spent, you better vote.
Now that I've lectured you on the importance of voting, I should confess I've decided to outsource my participation to my husband. Turns out, I will be out of the country on March 15th.
But the pragmatic Dutch make it very easy to tag in a substitute. Let's just hope our stemwijzers align.
Thank you for donating to DutchNews.nl.
We could not provide the Dutch News service, and keep it free of charge, without the generous support of our readers. Your donations allow us to report on issues you tell us matter, and provide you with a summary of the most important Dutch news each day.
Make a donation