Blockbuster: Vermeer exhibition helps more than the Rijksmuseum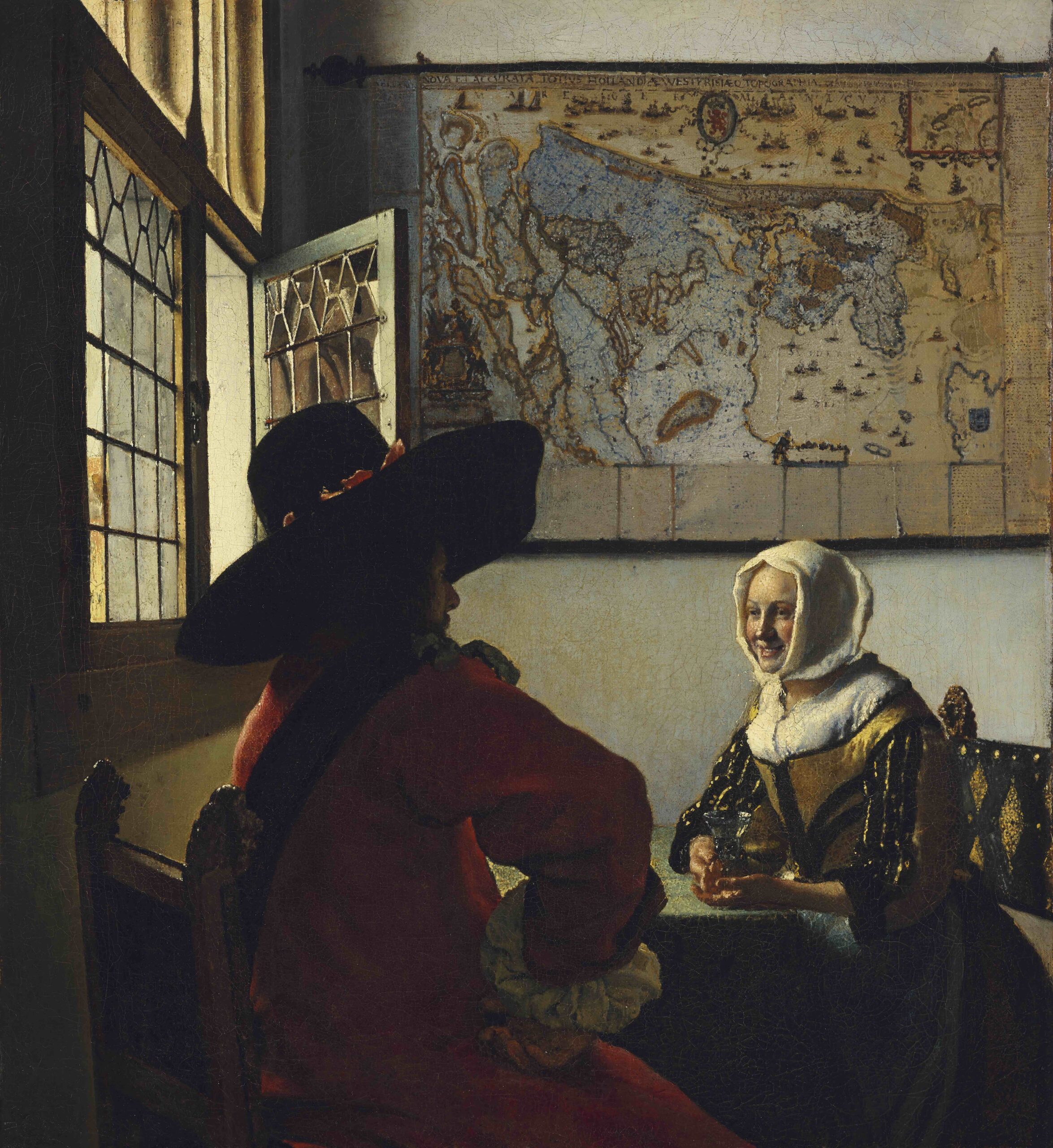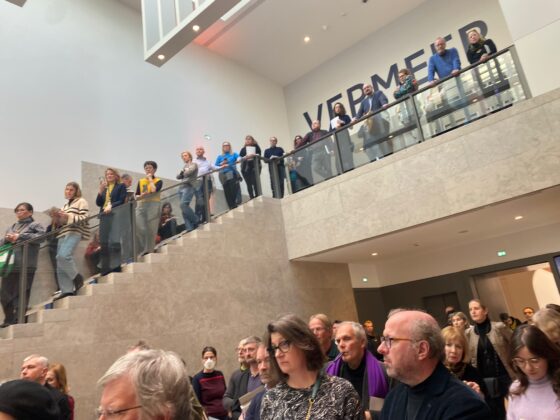 When the deceptively simple titled 'Vermeer' exhibit opened at the Rijksmuseum last month, it was to great fanfare and accolades. 'This is not just a once in a lifetime' exhibit, said the museum's director general Taco Tibbits. 'This is a now or never.'
'Dazzlingly confident and impetuously spare,' said one review. 'An unmissable feast,' said another.
People are indeed flocking to this first-ever retrospective in the country's national museum of one of its most renowned and loved painters. 'We've never had sales before an exhibition opened of more than 200,000 tickets,' said Dibbits. By the second day of the exhibition, all 450,000 tickets had been purchased. One month after opening, the exhibit was completely sold out. 'We've extended opening hours as much as we can, but we won't be able to accommodate everybody who wants to see the exhibition here.'
Blockbuster exhibitions
This blockbuster exhibition, which features 28 Vermeer paintings out of the some 37 of his works still known to exist, have been brought together from collections as far away as New York, Tokyo, Berlin and even just down the A4 from The Hague. That represents more than three-quarters of the artist's oeuvre.
'Vermeer is an amazing artist, but the rarity of his works—he only painted about 45 paintings—means that more than 80% of his paintings are here,' said Dibbits. 'That's never happened before in history and will probably never happen again.'
That's largely due to the Frick Collection in New York, which got the idea of a Vermeer retrospective percolating in the stately halls of the Rijksmuseum about a decade ago. 'Their Vermeers had never left the building for a century,' explained Dibbits, who learned that renovations would force the paintings out. 'That gave us hope.'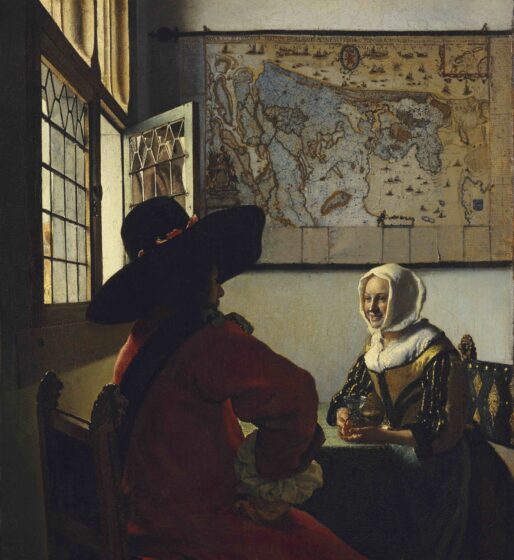 The Frick's three paintings are now temporarily hanging on the Rijksmuseum's walls.
Trickle-down effect
So, are blockbuster exhibitions the way to get people back to museums after a couple of Covid years that saw museum closures and limited attendance? 'It is one of the ways, but it's not the only one,' said Vera Carasso, Director of the Dutch Museums Association (Museumvereniging). 'Although it does have a trickle-down effect.'
The Museum Prinsenhof Delft doesn't have one Vermeer painting. But as the city where the artist was born and painted, the museum, in collaboration with the Rijksmuseum, is staging an exhibition focusing on the artist's life and times, which spokesperson Danielle de Jongh said is drawing in the crowds.
'It's not sold out, but it's very popular,' said De Jongh. In a museum that usually has 80,000 visitors annually, the fact that its Vermeer exhibition drew in 10,000 people in a little over two weeks is crucial. 'That's a lot for us. We're very glad the Rijksmuseum asked us to be a partner. Vermeer was born, lived and died in Delft, so it's the right direction to go in.'
Vermeer sandwich
It's not just museums benefiting from the Vermeer knock-on effect. There are television shows about the artist, a special Royal Delft Vermeer collectable edition, Vermeer walking tours and even a Vermeer sandwich at a Delft café.
'Exceptional exhibitions help generate more interest in museums in general, so the effect is wider than just the Rijksmuseum,' said Carasso. 'And the economic impact—where you can see a direct line from the Rijksmuseum to Delft to restaurants and shops—shows the importance of cultural events on the wider society.'
New and relevant
In order for museums today to thrive, Carasso said they must create relevant new programs and exhibitions and strive for financial independence. 'It's all about re-inventing ourselves and our crowd, creating a strong local audience,' she said. 'Blockbusters are expensive and risky. It's not just about quantity, but quality. Sometimes our audiences are right around the corner.'
Examples include Amsterdam's Van Gogh Museum, which has focused more on a domestic audience since Covid. And the Stedelijk Museum Schiedam is homing in on the local community with exhibitions such as artist Narges Mohammadi's Invisible Hands, an ode to Schiedam's home carers. Even the Rijksmuseum, before Vermeer took centre stage, held its timely 2021 'Slavery' exhibition focusing on the Dutch colonial period.
'The Rijksmuseum is doing both,' she said. 'It's important for museums to make sure they're relevant. And by holding new exhibitions, you also draw people to your permanent collections.'
Design Museum Dedel
The Hague's Design Museum Dedel did just that with its recently opened exhibition of 48 wartime posters by contemporary Ukrainian artists. Although the museum had the misfortune to open for the first time in 2019 and had to shut down a few months later because of Covid, the well-timed new exhibition is proving popular and even drawing people to the museum's permanent collection of older Ukrainian wartime posters and historical wallpapers.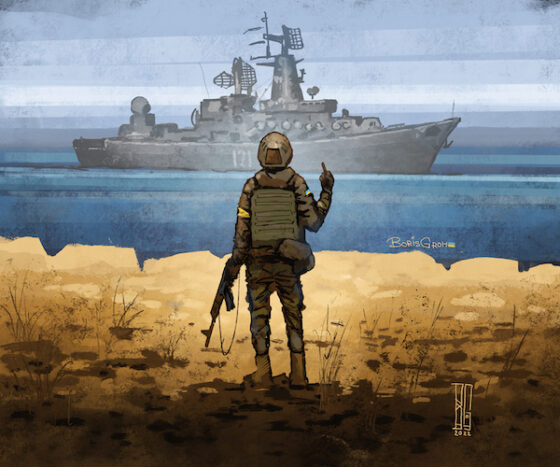 'People are finding their way, although it takes time,' says the museum's chairman Martijn Le Coultre. 'But you have to do something that's in the news, something people can relate to. They also want something positive and with emotion.'
Dibbits agrees. 'Vermeer's paintings radiate this tranquillity and depict this ideal world,' he said. 'He had more than 10 children, there was a war going on in the Netherlands during his life. And I think especially now, at a time which is so hectic and so much is happening in the world, the tranquillity his paintings radiate is something we all need.'
Cooperation
Cooperation between museums, both on the international and national level, is also proving crucial for creating compelling exhibitions. After Amsterdam's Tropenmuseum merged with Leiden's Museum Volkenkunde and two other museums of world culture, their collective collections increased dramatically and more people had access to them. 'Sharing is the new owning,' touted the Tropenmuseum at the time.
'They make an exhibition in Amsterdam and then take it to Leiden,' said Carasso. 'It's a very efficient way of working together. Within a small country, we can share exhibitions.'
'I think we have to collaborate,' added the Rijksmuseum's Dibbits. 'In a world where you see more and more a tendency towards isolationism, in the arts, we are international. Art doesn't know borders and therefore we have to collaborate. And because of Covid, I think there's this spirit that we have to start again, we have to do these things again.'
'It's smart from both an art and a business perspective,' said Martine Gosselin, director of the Mauritshuis museum in The Hague, which temporarily loaned it's Vermeer gem 'Girl with a Pearl Earring' to the Rijksmuseum. 'I think we should work together more consciously than before, and we're doing that right now. We exchange knowledge and works of art, and that really helps to come up with these blockbuster exhibitions.'
Hermitage Amsterdam
For the privately-funded Hermitage Amsterdam, loans have proved a lifeline after the museum severed ties with its namesake in St Petersburg following Russia's invasion of Ukraine last year. Indeed, it was another Vermeer, 'The Milkmaid', loaned by the Rijksmuseum, that graced its walls after the break. Other Amsterdam museums followed suit.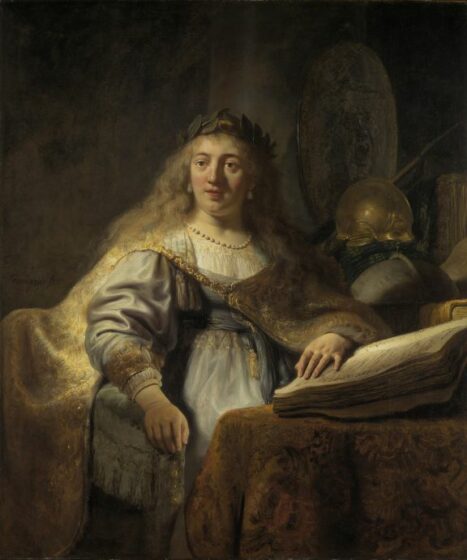 Today, Hermitage Amsterdam is showing Rembrandt & His Contemporaries, on display through August. 'We are very pleased and thankful for the collaboration with The Leiden Collection for the current exhibition,' said Stella Kücüksen about the 35-painting exhibition from the private collection of Thomas S. Kaplan and wife Daphne Recanati Kaplan in New York. 'The before-corona familiar rows of visitors are back again, and it makes us all very happy!'
Moving forward
Carasso said that museum attendance is now about 80-85% of its pre-Covid levels. That average includes those cultural institutions that are doing well and those that are struggling—namely, the museums that don't have enough money to create the new exhibitions that draw in the crowds in what has become a Catch-22 situation.
With 1.4 million people now museum card carriers, the number has just about reached 2019 levels. And not one of the country's 470 museums, despite earlier dire predictions—many by museums themselves—has had to close its doors because of Covid.
In this sector that contributes some one billion euro annually to the Dutch coffers, it's important, said Carasso, that government support for museums continues. 'We don't want to go back,' said Carasso. 'We want to go forward.'
Thank you for donating to DutchNews.nl.
We could not provide the Dutch News service, and keep it free of charge, without the generous support of our readers. Your donations allow us to report on issues you tell us matter, and provide you with a summary of the most important Dutch news each day.
Make a donation