Rutte downplays Fortress Europe fence ahead of key summit in Brussels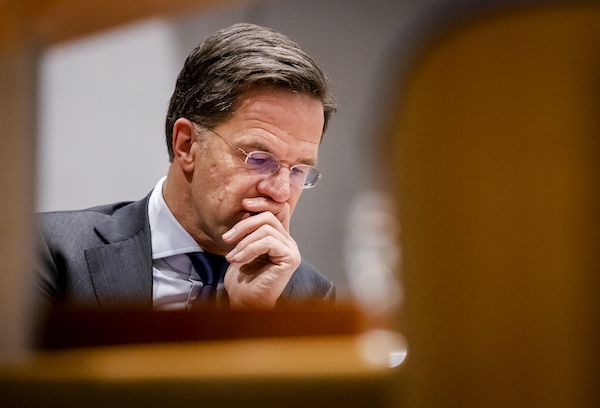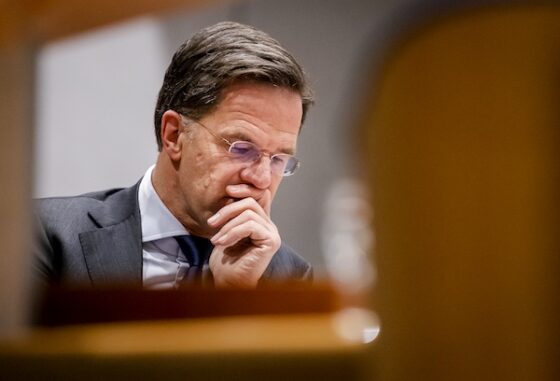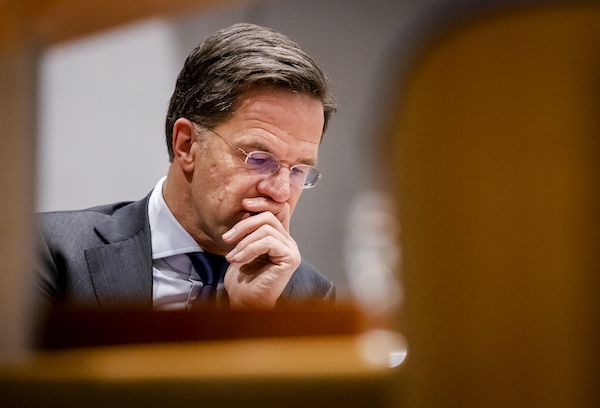 Building a wall and fences around the European Union's outer borders will not end the arrival of refugees, and there should always be a way for them to claim asylum, prime minister Mark Rutte told MPs on Wednesday night during a debate on migration.
Speaking ahead of Thursday's EU summit, Rutte said he wanted to 'detoxify the issue [of building a fence] a bit.'
'People are now suggesting that we are going to put one big 'Berlin Wall' around the EU. But if there is a fence or a wall, there are always gates in it,' said Rutte, who is facing strong political pressure to reduce refugee numbers at home.
'It is a bit of a daft discussion because you need an integrated package of measures for effective border controls,' he said. 'Sometimes that is a fence, but even if there is a fence it will always have gates so that people can apply for asylum. That is the deal that we have.'
Brussels
After a surge in irregular arrivals last year, European leaders are set to discuss migration and border management at a special European Council meeting in Brussels on Thursday and Friday.
Frontex, the European border and coastguard agency, recorded some 330,000 irregular arrivals in the EU in 2022, up 64% compared to 2021. The Western Balkan route, via Serbia, accounted for nearly half of the total and for the highest increase (136%), followed by the eastern (108%) and central Mediterranean (51%) routes, via Greece and Italy.
During the summit, EU leaders will discuss strengthening controls at the EU external borders and increasing the number of people sent back home.
'Current return rates are not acceptable,' Sweden, which holds the rotating EU presidency, said in a statement. The current Swedish government includes the far-right Sweden Democrats.
Visas
The statement added that there was 'strong support' among EU countries for applying visa restrictions to countries that 'do not cooperate on returns.' The Dutch government said in a paper distributed last month that it supports the idea and called on member states to 'intensify' cooperation with non-EU countries.
The Dutch document urges action on several other measures too. For example, it calls for reforms to improve asylum procedures and share responsibility for refugees more fairly to be finalised before the end of 2023, ahead of the formal timetable.
In the meantime, the Dutch paper says, the focus should be on 'implementing Dublin and countering irregular secondary migration. The government is concerned that people arriving in Italy or Greece apply for protection elsewhere, while under the Dublin agreement asylum seekers should request refugee status in the first country they enter in the EU.
Some 400 Syrian nationals last year were sent back from the Netherlands to other EU states under these rules.
Rutte also warned in January that without Dublin rules, the EU's passport-free Schengen area 'will not survive', as countries such as Germany and Austria start re-establishing internal borders. For their part, Mediterranean states have been calling for more support. Italy in particular has stressed that 'mandatory relocations must be the heart of any solidarity mechanism'.
New walls
The Netherlands also called for the strengthening of the EU's external borders 'through additional funding for member states'.
'All types of stationary and mobile infrastructure should be part of a broader package of border management measures,' the Dutch document states says, in a nod to the controversial proposal supported by Austria to build a €2 billion fence along Bulgaria's border with Turkey.
Migration management was one of the reasons why Austria and the Netherlands blocked Bulgaria and Romania's accession to the border-free Schengen area last December.
Distraction
However, speaking in the European Parliament ahead of the summit, Dutch MEP Sophie in 't Veld, from D66, called the idea of a fence 'a distraction, not a solution' saying that many walls 'have been built throughout history' but 'none of them were successful'.
Another contentious point in discussion at the European summit will be the building of reception centres outside the EU to screen asylum applications, a proposal pushed by the Danish government.
It is likely that the European Commission will put forward proposals in these areas following the summit, and that the discussion will continue at the next meeting in March.
Thank you for donating to DutchNews.nl.
We could not provide the Dutch News service, and keep it free of charge, without the generous support of our readers. Your donations allow us to report on issues you tell us matter, and provide you with a summary of the most important Dutch news each day.
Make a donation