Letter to the king: 'Dutch Schindler' should be given highest award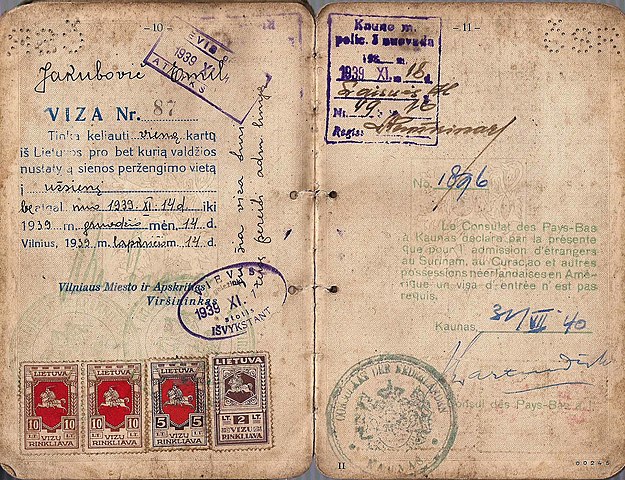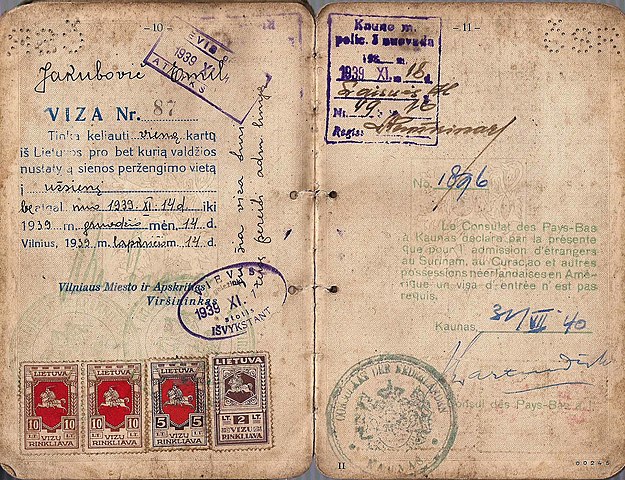 A Dutch diplomat who issued visas to thousands of Lithuanian Jews so they could escape persecution by the Nazis, but was reprimanded for breaking diplomatic rules, should be given the highest royal accolade, MPs have said in a letter to the king.
Jan Zwartendijk (1896-1976), who headed Philips in Kaunas in Lithuania and was acting consul there, helped thousands to escape to the Dutch Antilles and Suriname, which were not occupied by the Germans.
Tragically, Zwartendijk thought he had only managed to save one person. On the day of his funeral, his children learned that research by the Simon Wiesenthal centre and the Holocaust Research centre had shown that 95% of the people who were issued  visas by their father survived.
Although Israel made him Righteous among nations in 1997, and Lithuania honoured him with a memorial in 2018, Zwartendijk's work was never officially recognised by the Dutch state during his lifetime. He was even reprimanded for breaking consular rules on visa applications after the war by then minister Joseph Luns, who was later said to have been a member of the Nazi affiliated party NSB.
D66 MP Sjoerd Sjoerdsma, who came across Zwartendijk's story in the book De Rechvaardigen (The Just) in 2018, has been campaigning for recognition for Zwartendijk ever since.
'Zwartendijk didn't care for decorations but that reprimand always bothered him,' Sjoerdsma told public broadcaster NOS. Five years ago the Dutch state issued a formal apology for Luns's action to Zwartendijk's children.
Support
Sjoerdsma's latest attempt, which has the support of all MPs and Jewish organisations, is a letter to the king in which he asks the Dutch monarch to grant Zwartendijk the Grootkruis in the Orde van de Nederlandse Leeuw, the highest royal distinction – posthumously.
That goes against protocol and is unprecedented. 'I know it's against the rules but Zwartendijk achieved something worthwhile by breaking the rules and I think we can do some good by going against protocol as well,' Sjoerdsma told the Nieuw Israelitisch Weekblad.
Sjoerdsma's letter goes into great detail about Zwartendijk's efforts to help Jewish refugees. 'Zwartendijk writes visas from dawn til dusk until his hands are cramped. He doesn't allow himself more than a sip of cold coffee. He forgets it's his birthday, so caught up is he in this mission to save lives. It doesn't matter who enters his little room, name and nationality suffice,' Sjoerdsma writes.
Zwartendijk is a 'role model', he said. 'If the situation were to repeat itself what would we do, look away or risk our neck to help? Zwartendijk did the latter and was castigated for it. Your majesty, it is time to put this right.'
Thank you for donating to DutchNews.nl.
We could not provide the Dutch News service, and keep it free of charge, without the generous support of our readers. Your donations allow us to report on issues you tell us matter, and provide you with a summary of the most important Dutch news each day.
Make a donation