The long and winding road to getting a Dutch driving licence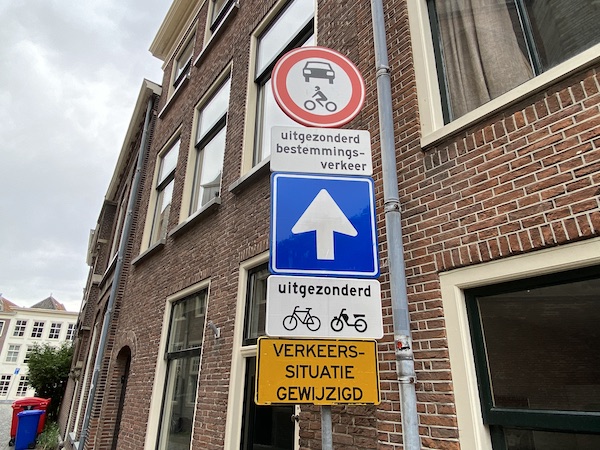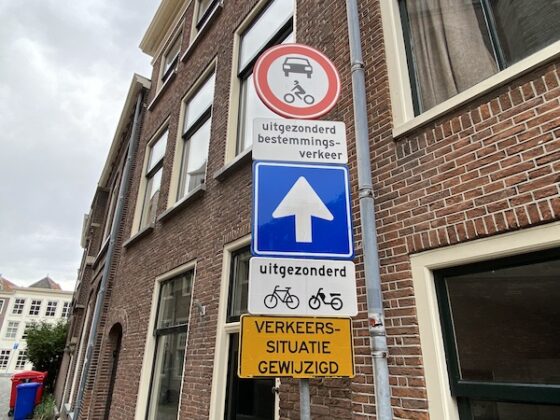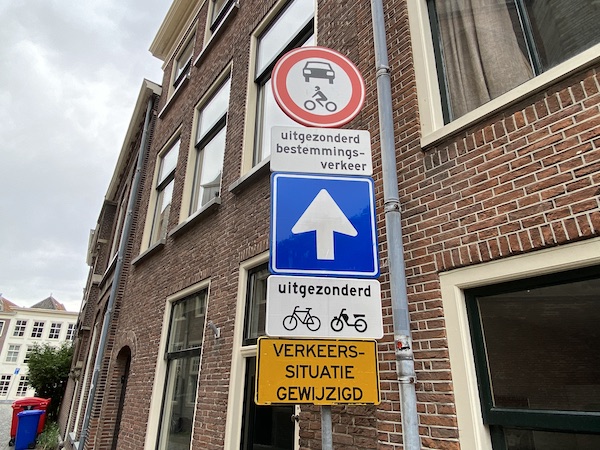 Getting a driving licence in the Netherlands is far from easy – and if you are not lucky enough to come from an EU country, you will have to pass the skills and the theory test, even if you have been driving for decades. Dutch News readers have been sharing their experiences with Brandon Hartley.

You may have a driving licence from another country, but in the Netherlands, you will need a rijbewijs. Some, like EU nationals and people from parts of Canada can just swap out their original licences in certain circumstances. The same applies if you are here on a high skilled migrant scheme. The motor vehicle registration department has all the details about making the swap.
But if you can't, then you have no choice but to take the dreaded theory and practical tests, with everything they entail: a certain number of lessons, typically determined by an instructor at a driving school, filling out a health form, passing two exams overseen by the CBR, and paying the fees for all of the above.
The costs are also higher for those who need to take lessons and exams in English. All told, the final tally can run as high as €3,000, sometimes even more.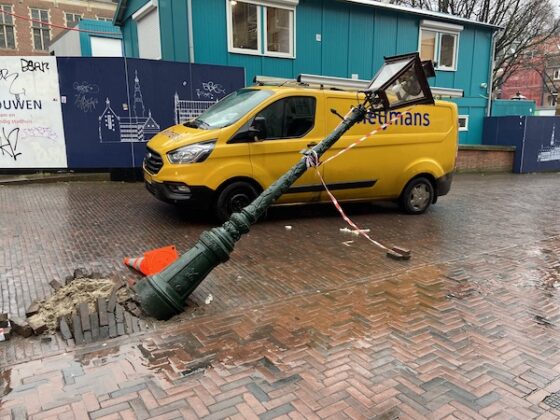 You will also have a mere 185 days to earn yourr rijbewijs after you've established residency in the Netherlands. After this you are technically no longer legally allowed to drive in the country with a foreign one. Successfully accomplishing this goal within such a tight time frame is arguably impossible given the current waiting lists – up to five months in some areas.
The first part is a theory exam that tests knowledge of Dutch traffic rules. The second is a practical exam that takes place behind the wheel. To further complicate matters, a student is not allowed to schedule a practical exam until they get the go-ahead from their instructor.
The requirements may become even tougher in the years to come. The CBR and other organisations are currently mulling over whether or not to require students to get approval from instructors from two separate driving schools along with passing even more exams before they can hit the road.
Predatory instructors
A reader named John had an American licence for many years when he decided to get a rijbewijs. His initial experience with driving schools didn't go well.
'The first instructor ended up being the type I had always envisioned,' John said. 'He was a heavy-set older guy who talked about the other American-licensed drivers he had previously as students, why it was better to have more lessons than fewer, and answered several phone calls. Then, out of the blue, he brings up that he'd had Covid the week before, but the doctor said he wasn't contagious anymore. I was shocked he hadn't mentioned this sooner.'
When the trial lesson ended, the instructor estimated John would need 20 more lessons to prepare for the practical exam.
'It was exactly as I had envisioned, a Dutch driving instructor trying to milk an expat for money with lots of lessons despite my 35 years of driving experience,' John said.
He arranged a trial lesson with another instructor who determined he only needed ten. John now has a rijbewijs and said the entire process took him about 14 months.
Unlearn what you have learned
Along with instructors trying to get them to sign up for as many lessons as possible, other readers said they had instructors with fierce tempers.
Molly, a journalist who works for Dutch News, is among those who encountered an instructor with a short fuse. After a heated trial lesson culminated with him concluding she'd need another 25 to 30 lessons despite having 15 years of driving experience, she looked for a second opinion. She eventually found a calmer instructor but was still aggravated by the experience.
'I found much of it incredibly annoying,' Molly said. 'It's very degrading to have to do something that you already know how to do and have someone sitting next to you and telling you how you're apparently supposed to be doing it.'
Other readers expressed similar frustrations. They shared stories about being told they were not shifting 'the Dutch way,' not stopping properly at intersections, and even incorrectly looking in their rear view mirrors.
Riding a horse is considered driving
But driving lesson frustrations aside, by far the number one complaint among readers was the difficulty of questions on the theory exam. Many were particularly vexed by pedantic ones concerning the maximum length of various types of cargo trailers.
There are also downright bizarre questions about different designations for pedestrians, cyclists, and others and how each is allowed to use the country's roadways. Horse riders, for example, are always considered drivers whether they're actually on their horse or walking alongside it.
Those about to take the exam should also be prepared for other convoluted questions that cover everything from funeral processions to whether or not low-speed mopeds and trams qualify as motor vehicles or motor carriages.
'The theory test did indeed have many questions on topics I would consider non-essential for driving a motor vehicle, while not focusing enough on the essentials,' John said. 'Is it really that important to ask about the road rules that apply when crossing a military convoy? I've lived here for 15 years and never even seen one.'
Get ready for the lightning round
Luma in Amsterdam got her American driving licence 27 years ago and was definitely daunted by the theory exam, which lasts 30 minutes and can seem like a particularly gruelling segment on a game show.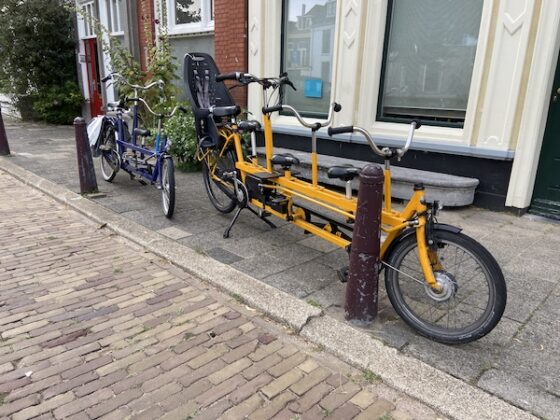 The theory test consists of three parts. During the first, test takers must get 13 questions right out of 25 within six minutes. That might sound easy, but they're given eight seconds to respond to each one. For the middle section, they must correctly answer 10 out of 12 questions within 8 minutes. They're given 16 minutes for the final section and must correctly answer 25 out of 28 questions.
'I had to spend a week of my time off work last summer studying for the theory exam,' Luma said. 'I passed by a hairline after changing the answers to three questions that were obviously trick questions.'
The practical exam isn't necessarily practical
Many readers found the theory exam the most difficult part of the process, but others encountered various problems with their examiners during the practical one.
Gigi from Brazil said she failed the practical exam because of the poor driving skills of another motorist.
'I failed, according to the examiner, because when exiting a motorway I was too close to the car behind me,' Gigi said. 'As if I would have control over the stupid driver who accelerated while I was changing lanes.'
The setback was a costly one. After scheduling a second exam, her driving school charged her for additional lessons along with administrative fees. There was also a hefty charge for the second attempt. At this point, Gigi said she was emotionally drained. She decided to delay getting her rijbewijs despite the money she's invested so far.
'A little over €3,000 thrown through the window, just like that,' she said. 'My theory test will expire soon. I have decided that, if I try again, I will definitely do a crash course and do it in a small village.'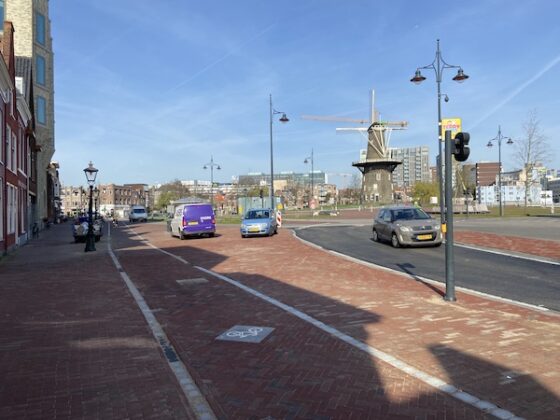 The practical exam can be intense, but there is an alternative for nervous drivers. A reader from Tilburg recommended the faalangst rijexamen (fear of failure exam). She flunked the normal one.
'In my case, I think I drive pretty well during my lessons,' she said. 'But during the exam, I was so nervous that I made mistakes that I never did before.'
Big bucks
On average, readers who eventually got their rijbewijs said they invested €1,500 in lessons and various fees and it took them between a year and a year-and-a-half, primarily because of long waiting times for exams. 
'It currently takes an average of 14 weeks before you can book your practical exam,' said Else van Andel, from driving school trade publication RijschoolPro. 'Driving instructors and driving schools are still very much affected by this. The peak was around 21 weeks in April 2022, so the situation has already improved somewhat, but the 14 weeks at the moment are an average. This means that the waiting times in the Randstad, for example, can still be around 20 weeks.'
Nevertheless, a few readers said they suspect driving schools have been taking advantage of these long waiting times and their ability to determine when a student is ready for the practical exam.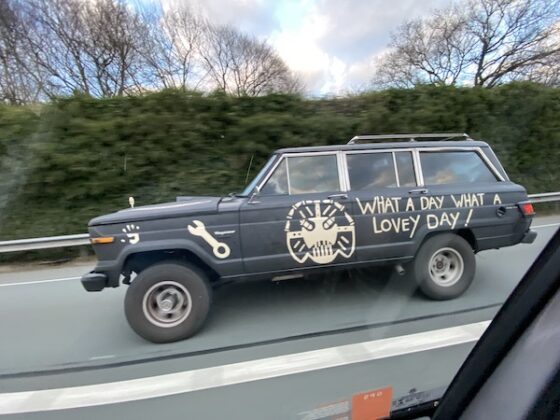 'Driving schools, I assume, are private companies,' Amsterdammer Darío said. 'It makes sense they want to make more money. The real issue is that the CBR gives driving schools the power to schedule your exam, so they basically hold you hostage by not letting you schedule one until they 'deem' you are prepared, which coincidentally is when you've spent a lot of money.'
Despite the expense and difficulties, which have been described as among the toughest of any country in the world, there were a few readers willing to defend them. And Van Andel argues that these strict policies and good infrastructure lead to better drivers and safer roads.
Odds on
Not everyone struggles, however, and some readers even managed to have the last laugh.
'When they found out I was American, they laughed,' said Scott from Leiden. 'Several guys from the tester pool threw betting money into a pot against me.'
That was just the beginning of the hurdles he encountered during the exam.
'They actually sent a guy on a 10 speed bike to chase me, linger in my blind spot, disappear, and pop in from the right side streets suddenly,' he said. 'I was driving like a grandma and the examiner was frustrated.
'He was, like, "You are driving too slow and don't forget to slow down when a street has the right of way except for the shark teeth and ERF zones with the bumps and some other times not, but remember the bike always has right of way!'" And then the jackass on the 10 speed would zoom in front of me from an ERF zone.'
Despite their efforts to thwart him, Scott passed. He recalled that his examiner seemed disappointed afterward. 'I believe he had bet against me,' Scott said.
Thanks to all the readers who contacted us to share their experiences.
Thank you for donating to DutchNews.nl.
We could not provide the Dutch News service, and keep it free of charge, without the generous support of our readers. Your donations allow us to report on issues you tell us matter, and provide you with a summary of the most important Dutch news each day.
Make a donation