Proost, cheers and sláinte! An ode to the borrelplankje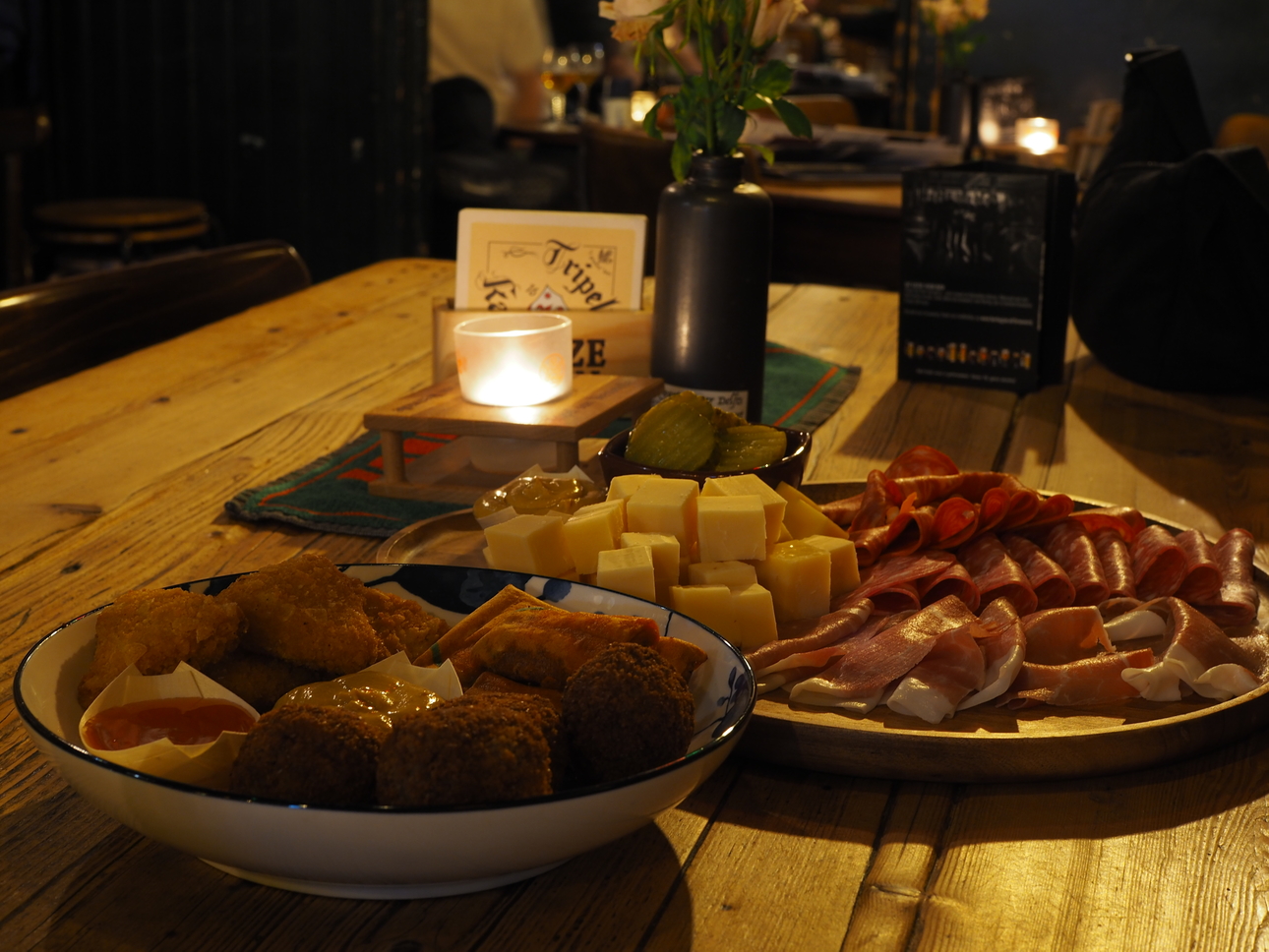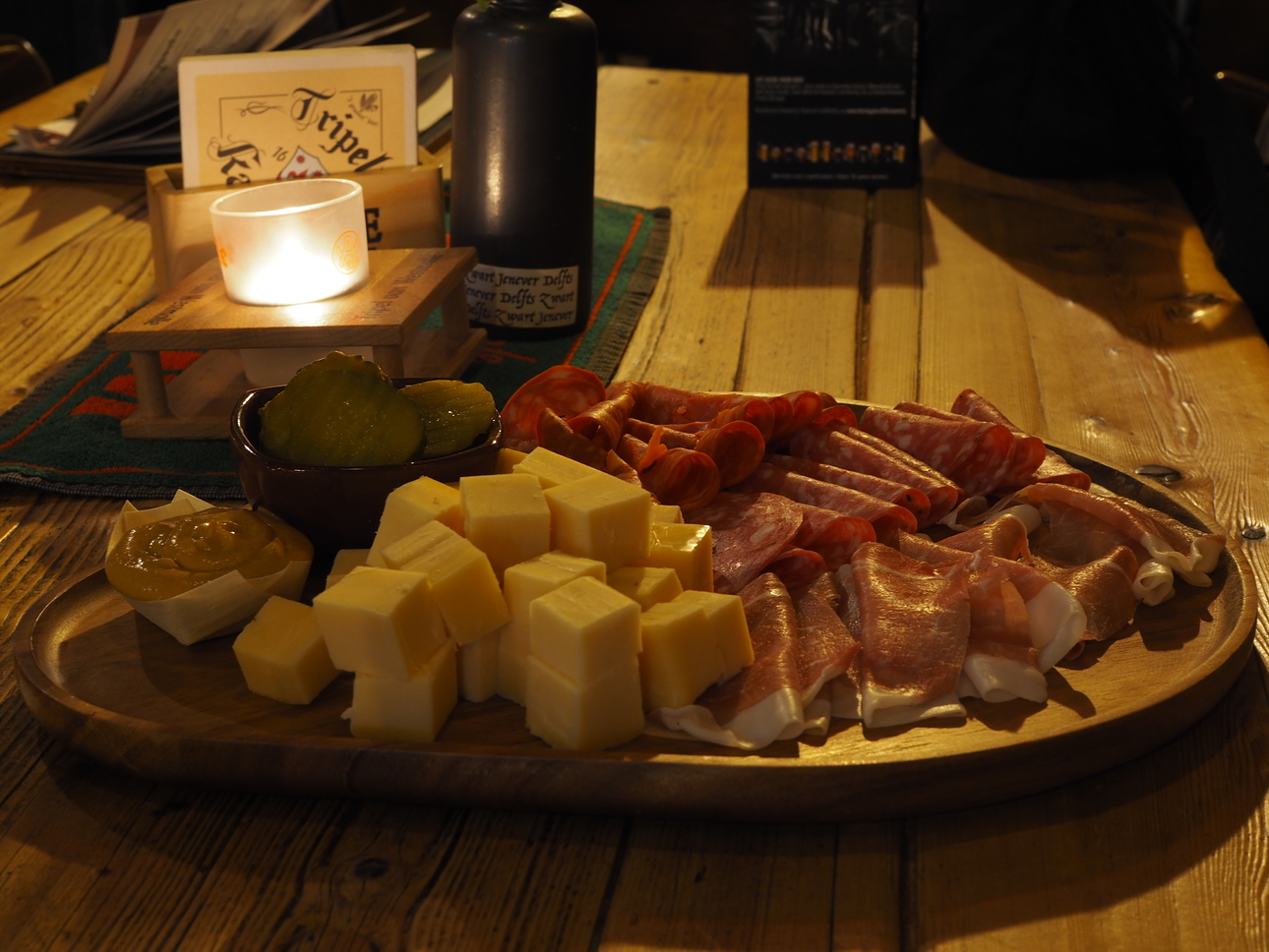 Our regular columnist Molly Quell thinks that the borrelplankje is a national treasure and should be celebrated. 
The reality of Dutch winter has set in. It's cold. It's wet. It's dark. And it's going to remain that way for the foreseeable future. The Christmas lights have long since lost their charm and we can no longer distract ourselves with plans for upcoming parties.
I am writing this column bundled into a sweater and wearing two pairs of socks. The tips of my fingers would give any unsuspecting person who brushes against them hypothermia. Rather than selling a kidney so I can afford to turn on the heating in my house, I am surviving by heading down to the local pub and raising my core temperature on their dime.
While I am there, I will take part in a tradition that should be considered a national treasure in this country: the borrelplankje.
The Spanish have tapas – and I am not going to complain about papas bravas or jamon serrano – while the French may serve your glass of wine with some bread and nuts. The Danes might provide you with a hardboiled egg, the Brits some crisps. Before you start writing your angry letter decrying my discrimination, none of these pub foods are bad. They are all great in their own way.
But they cannot hold a candle to the deliciousness and versatility of the borrelplankje.
For the uninitiated, the borrelplankje is a selection of meats, cheese and other snacks served most frequently on a wooden cutting board. It's a charcuterie board but less Pinterest-y. The point of the borrelplankje is not to be a gorgeous Instagram photo. It's to provide you with enough sustenance so you can continue drinking.
No establishment will serve the same combination of edibles and the borrelplankje isn't restricted to bars. Lots of restaurants will also have a borrelplankje on the menu – offering diners small portions of lots of their best offerings. It's the obvious choice when sharing a starter.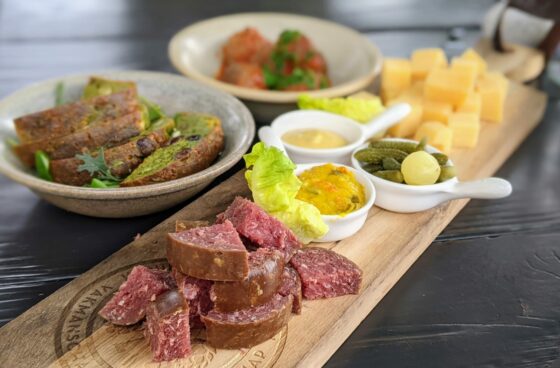 Regardless of how fancy and high-end a restaurant might get with its version, the bruin café borrelplankje is the superior offering.
Many places will let you select the size and offerings, making the borrelplankje versatile enough for all hunger preferences and dietary restrictions. Meats – ossenworst, leverworst, lots of dried sausage options – and cheese – komijnekaas, jonge and oude kaas –  are the traditional fare, but olives, zilveruitjes (tiny pickled onions), gherkins and various forms of carbohydrates will keep the vegans happy.
Nothing goes better with a good beer than a really good oude kaas however.
And we haven't even gotten to the tasty fried snacks. You've got your bitterballen of course, but also kipnuggets, loempias and a personal favorite, kaasstengels.
I know the haters will be firing off the comments on social media and sending emails to the editor to complain that all Dutch food is terrible and I am deranged for arguing in favor of any of the cuisine of this country.
This is the Netherlands so we can just be direct about these things. All of you are wrong.
Drinking on an empty stomach is a bad idea and research says the best way to prevent hangovers is to line your stomach with protein and fat – the core nutrients in a borrelplankje.
There you have it. Science says the best pub food is the borrelplankje. 
Thank you for donating to DutchNews.nl.
We could not provide the Dutch News service, and keep it free of charge, without the generous support of our readers. Your donations allow us to report on issues you tell us matter, and provide you with a summary of the most important Dutch news each day.
Make a donation