'I would, 100%, recommend having a baby here to anybody and everybody'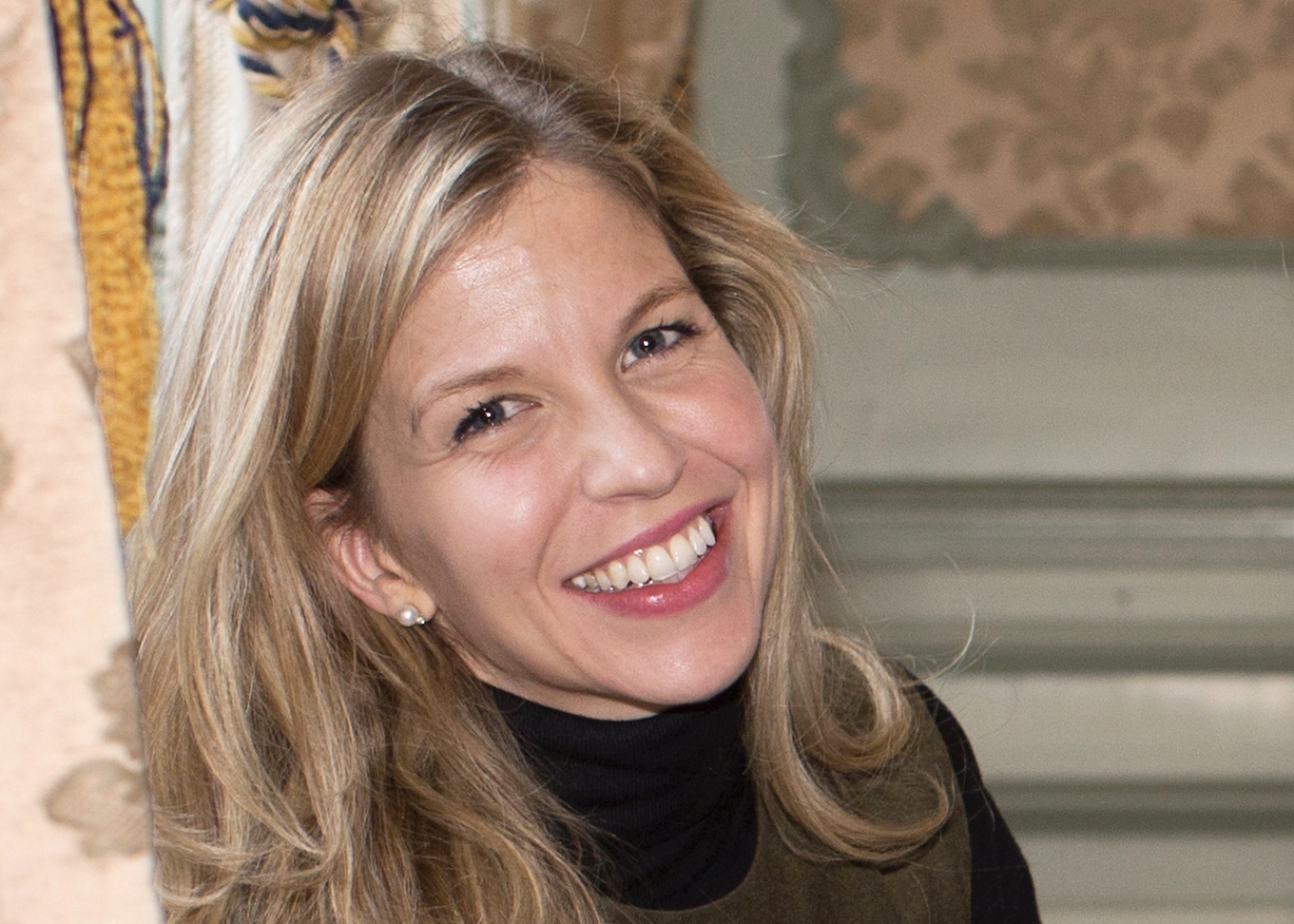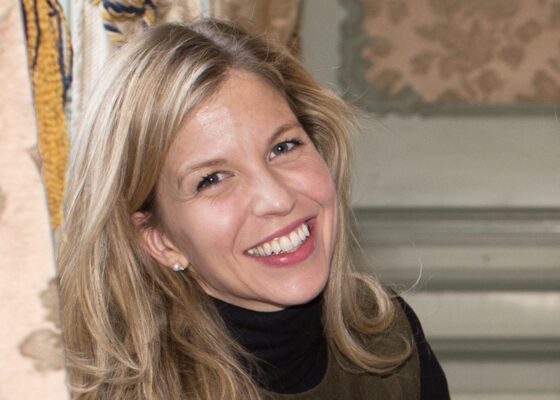 Elizabeth de Libero lived in various places across Europe and America before she moved to the Netherlands with her family. She currently works at the British School, would love to meet Iris van Herpen, and relishes the challenges of beach walks on cold and windy mornings.
How did you end up in the Netherlands?
I guess it starts with the fact that I'm married to an Italian. We met while I was studying abroad during university. I moved back to Milan to live with him after I graduated from university, and we were there for four and a half years. He'd always had a crush on American culture. He was keen to move to the United States, so eventually we moved to the Chicago area and, finally, California.
We were completely settled in California when, out of the blue, one of the shareholders of a company my husband's family invested in, based in The Hague, contacted him and urged him to get more involved. I wasn't keen on the idea at the time because we were very happy in California and my sister and her family lived nearby.
As a compromise, my husband moved first, and I agreed that, if all went well, our son and I would join him. Three months became six, but in September 2015, my son and I moved over. Shortly after moving to the Netherlands, we found out I was pregnant with our daughter. We thought we would be here for five years at most but, a few years ago, we bought a house and the Netherlands is home.
How do you describe yourself – an expat, lovepat, immigrant, international?
I think I relate most to 'international.' I feel I'm part of the international community. My children go to The British School, which is very international, and I work there too. Being part of that international community has been one of the real benefits of living in the Netherlands.
During our time here, I've considered the importance of national identity. Growing up in New York, most people I knew had ancestry from all over the world. My family was American, the 'Came Over on the Mayflower' kind of American. Even though my parents and sister had lived in Sri Lanka and later Portugal, where I was until I was one, I felt that we were 'just American', which felt boring.
Being married to an Italian enriched my life and broadened my cultural awareness. I became more aware of the richness of Italian culture and have even adopted elements of it in some ways. Now I'm raising two kids, currently 6 and 9, and it's been fascinating to see identity through their eyes.
Being American always felt like it was so much of my identity, but that's not how it is at all for them. For example, my daughter was born in the Netherlands, but she's not Dutch, and she goes to the British School but is not British. She's American and Italian, and we probably spend more time in Italy than in America. In the past, having a clear national identity felt far more important to me even though, historically, nationalism hasn't been such a great thing.
Living abroad, being part of an international community, and learning through my children's experiences has opened up the world. There are so many possibilities here; my family and I have the chance to understand more about other cultures and perspectives through the international people we meet and know here.
How long do you plan to stay?
I think we'll be here for the foreseeable future. Everyone in my family loves living here. My husband is in the middle of a part-time Master's degree in music production at the Abbey Road Institute in Amsterdam. I don't know what he will do once he's finished, but he loves that, and my kids love their school. We bought our house and renovated it a few years ago. Frankly, I'm still trying to get over the stress of all of that. I can't see ourselves moving anytime soon.
Do you speak Dutch and how did you learn?
I would say my Dutch is niet zo goed. I took a few blocks of Dutch lessons when we moved here, but the following term was scheduled to start precisely on my daughter's due date, and I thought I probably wasn't going to have the headspace for that. I can understand more Dutch than I let on. It can be helpful to understand people without them knowing that I understand them.
But in 2023, one of my New Year's resolutions is to get back into my Dutch lessons because I've gotten to the point where I'm ashamed to say how long I've lived here without properly speaking Dutch.
Every once in a while, the Dutch people I know say, 'Oh, why bother? You're fine. Everyone here speaks English.' Then I'll encounter another Dutch person who is offended by the fact that I live here and don't speak Dutch well. I get that because it seems like I'm not taking the time to understand the culture. I'm going to get on that, though. It's on my to-do list.
What's your favourite Dutch thing?
When we first moved here, my favourite thing was hazelnoot spread, which is not the same as Nutella. I spent a lot of time during my pregnancy just polishing off jar after jar of it. Now, however, having lived here for longer and getting a bit into what Dutch means, my favourite thing is how the society is organised so that everyone is cared for. Things generally work well here for everyone. There's a baseline of care and a standard of living. Unfortunately, that isn't the case in Italy or the United States.
I think it's pretty shocking to see and read stories in those countries about people who don't have healthcare or cannot feed their children. That happens all over the United States, but within Dutch society, there's a civility and compassion that I really appreciate.
How Dutch have you become?
I would say I've become a bit Dutch, but mostly I feel like I've become less American if that makes sense. What I really like about Dutch culture, especially, is the equality of the sexes. Women are very strong and independent, and there's no questioning their abilities. It's not that I don't appreciate it if someone opens a door for me or something like that, but I feel like I'm the kind of person who, when I set my mind to something, I'm going to do it. The Dutch get things done and I've embraced that attitude.
The other time I feel Dutch is when I go for beach walks in all kinds of weather. Especially during the lockdowns, I would go for walks first thing in the morning when it looked incredibly unappealing. It would be freezing and windy, but it was incredibly invigorating! After all, we're not made of sugar and will not melt in the rain. We embrace the elements. 
Which three Dutch people (dead or alive) would you most like to meet?
Annie M. G. Schmidt. When we first came here, we read a lot of Jip and Janneke with our son and Tow Truck Pluck. I love how she wrote small vignettes without a huge amount of detail, but her stories are still so creative and come alive. Children in them have agency and independence. They go on adventures and get into trouble. The stories are also so concise. I'm somewhat loquacious, so that's a skill I wish I had.
Iris van Herpen. Fashion has always been a passion and interest of mine and I used to work in the fashion industry. What she does in terms of clothing and how she merges technology and design, the craftsmanship, the approach and the process she uses, results in pieces that are both mind-bending and incredibly beautiful at the same time. She would be a cool person to speak with.
Johannes Vermeer. I know everyone says this, but I would love to speak with him or at least watch him paint. His paintings are so bright and breathtaking. There's so much depth behind them. I would love to observe how he did that.
What's your top tourist tip?
One hundred percent, it's Voorlinden, the contemporary art museum in Wassenaar. It's one of my favourite places, and it's so beautiful. The exhibitions they put on are fun and interesting, and you always see something you've never seen before.
One of their permanent pieces is a swimming pool. It makes it look like people are underwater, but there's actually just water on top. You can walk down into what is basically an empty swimming pool and look up at the surface. I feel like it's an experience that people of all ages enjoy. No matter how many times I go back, I love it.
Tell us something surprising you've found out about the Netherlands.
It's the kraamzorg system. I had heard from a Dutch colleague of my husband that she would never want to give birth in the Netherlands because the Dutch don't really believe in any pain relief during childbirth, and you have to leave the hospital right away. No, no, no. I would, 100%, recommend having a baby here to anybody and everybody. The kraamzorg system is so smart.
Basically, they send you home after you've had your baby and as soon as you can take a shower. That's pretty quick, but the kraamzorg covers the next seven or eight days. They help take care of your baby and look after you in your own house. I wish I had had this system when I had my first child. It's just so practical. It makes so much sense. In the United States, you stay in the hospital for three days or so, but you're never told what taking care of a child will actually be like. You're just sent home and told, 'good luck!'
But here, there's this system that offers practical tips. Their staff are empathetic and come from a medical background. They ensure nothing is going wrong and that you don't need serious health intervention. I can't even express how well supported my family and I felt. The woman we had was even really good about helping us support our son and get him used to a new family dynamic. This is something that doesn't exist in any form in the United States. The kraamzorg is the best. 
If you had just 24 hours left in the Netherlands, what would you do?
I would definitely start my day by having blueberry pancakes at Walter Benedict. They have the best pancakes ever. We love it there and go there all the time. My dog actually pulls us there when we go on walks in the morning.
I would also insist that a group of friends come up to Amsterdam for a walk through the Nine Streets and roam around a bit. On the way back, if it was a summer day and it was still light out, we'd go to the beach for a nice walk and finish with drinks on the Plein back in The Hague.
Elizabeth was talking to Brandon Hartley.
Thank you for donating to DutchNews.nl.
We could not provide the Dutch News service, and keep it free of charge, without the generous support of our readers. Your donations allow us to report on issues you tell us matter, and provide you with a summary of the most important Dutch news each day.
Make a donation