Partner content
6 self-study tips for improving your Dutch in 2023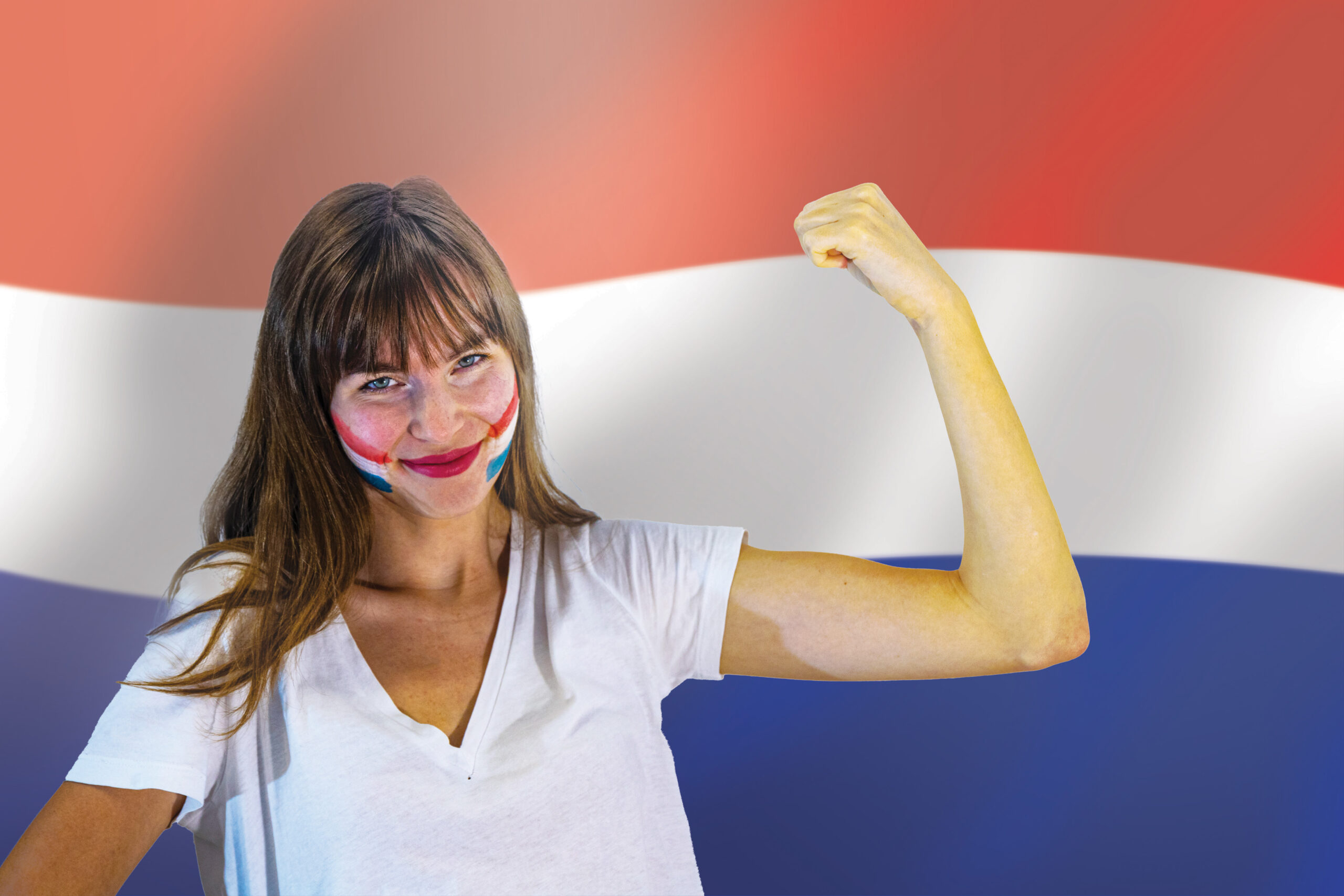 If improving your Dutch or passing your integration exams are personal goals for 2023, self-study course Inburgering Online can help you get on track.
Bart Nawijn, founder of Inburgering Online, a self-access course which prepares students for the Dutch integration exams, has just got back from his vacation in Mexico. 'I have barely any Spanish and once again I experienced how exciting it is to learn a new language, getting to know the people and the culture better and becoming capable of expressing things as you learn more,' he says.
Independent learning
As a Dutch teacher, it was also a great opportunity to put his own learning strategies into practice. 'Students doing my self-study course quickly pick up new words and I advise them to work with the knowledge they have,' he says, explaining how he got by in Spanish using a list of common verbs saved to his phone. 'Don't underestimate what you already know,' he advises.
'Most courses definitely underplay the importance of independent learning skills,' Bart continues. 'It makes the life of a language learner a lot easier if they are shown early on what is required to be able to manage the language. For students without this knowledge, who just dive into learning Dutch, it just looks never-ending and that can be very frustrating and demotivating.'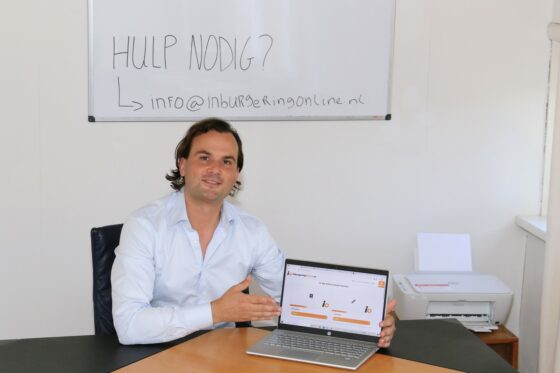 Inburgering Online
One of the strengths of the Inburgering Online course is that its logical, guided approach helps learners foster the right mindset for independent learning and take pleasure in the process. There is no pressure either − self-access means that they can work at their own pace and at a time and place that is convenient.
Inburgering Online prepares students for A2, B1 and the Knowledge of Dutch Society exams and is also a useful tool for any learner looking to improve their Dutch. The course features videos narrated by Bart, grammar explanations, and heaps of handy tips; while practice exercises and mock exams help learners monitor their progress and familiarise themselves with the test formats.
For students thinking of signing up or simply eager to improve their Dutch, Bart has six helpful self-study tips. 'If you practise self study according to my tips, it can be a very pleasant and satisfying experience and it will make your life here more fun and interesting,' he says. 'Once you make it a habit to improve by yourself, the whole process becomes much more enjoyable. This way, you can keep learning and progressing without lessons or a teacher.'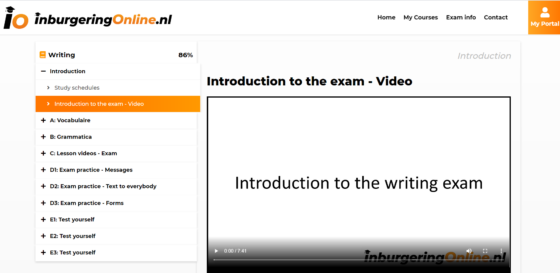 BART'S TIPS
Tip 1: Start with a good overview of the language
First try to get an idea of the language as a whole. Consider which basics you need to get a handle on the language. What is a typical sentence structure? Which key verbs will help you make lots of useful sentences? Knowing this stops you feeling overwhelmed. Keep in mind that a calm, relaxed approach maximises learning.
The logical set-up for self-study on Inburgering Online helps you understand these basics and to get an idea of what is needed to get a good feel for the language. The courses' vocabulary sections, for example, start with flashcards and related exercises focusing on the most common words (at easy, medium and hard levels) so that students quickly grasp the fundamental vocabulary and can start expressing themselves straight away.
Tip 2:  Identify parallels between Dutch and the language(s) you already know
You are not starting at the beginning. You already have knowledge of at least one language. Structures and rules may be similar or there may be words that are similar to ones you already know. When you come across unfamiliar words, don't feel you have to write everything down.
Instead, prioritise words which are of personal interest to you. In time, as your vocabulary expands, you will notice that you make fewer notes as you are able to work out most new words from context.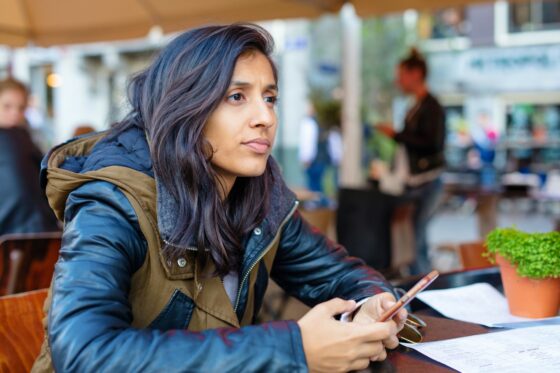 Tip 3:  Pick out the easy bits
You might like to look at what is easy within the language so that you can quickly get a foothold. Be aware that the easy stuff makes up the majority of the language and that Dutch is even easier once you recognise the patterns governing it. 'In Dutch there is a lot of structure,' explains Bart. 'And once you understand certain rules, you already understand a lot.'
'On the other hand, it's true that some things are more difficult,' says Bart, giving sentence structure as an example. 'Of course, it's great if you really make an effort to master such complicated topics. However, to have a positive learning experience, when putting the language into practice, it is also important not to focus too much on what you don't know or understand yet,' he adds.
Fortunately, the biggest part of the language is easy to learn and can quickly be put into practice. 'It can really motivate language learners to see that many things are not complicated and are easy to apply,' says Bart.
Tip 4:  Repeat what native speakers say
It's important to get used to hearing yourself speak Dutch. To improve your pronunciation, repeat as closely as possible short recordings of words or sentences spoken by a native speaker.
You can do this at home watching the news or Dutch YouTube videos, says Bart. 'It's a simple exercise that students with all language levels can do. It doesn't matter if you don't understand everything you are saying. The point of the exercise is feeling more comfortable expressing yourself in Dutch. You will be surprised how effective it is!'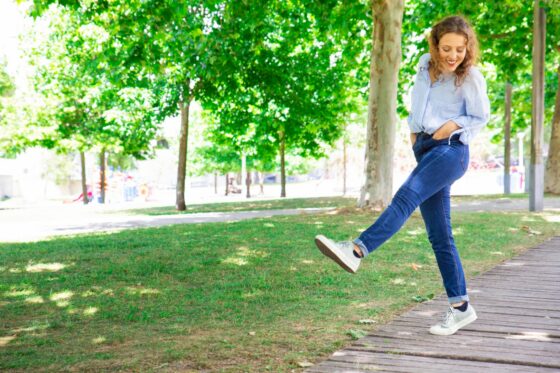 Tip 5:  Look for sources that you find interesting 
When learning a language it can be very helpful to regularly read and listen to Dutch sources you enjoy. If, for example, you really like cooking, you could take a look at the website of 24Kitchen.
If you're a big sports fan then watching videos on the Youtube channel ZiggoSport would be a nice way to improve your understanding of Dutch.
When you are interested in something, you are much more motivated to understand what it means. What's more, it will also improve your Dutch in general!
Tip 6:  Focus on what you know
When you are listening to a recording or reading a text, focus on picking out the bits you understand, rather than allowing yourself to be put off by the parts which are unclear to you. Doing this gives you a more enjoyable learning experience. The more relaxed you are, the more effective your brain will be at completing the task.
It's Inburgering Online's clear and calm approach that is the secret to its success! Good luck!
A guided self-study course with Inburgering Online starts at €8.95 a month.
Thank you for donating to DutchNews.nl.
We could not provide the Dutch News service, and keep it free of charge, without the generous support of our readers. Your donations allow us to report on issues you tell us matter, and provide you with a summary of the most important Dutch news each day.
Make a donation