A totally unbiased and wholly objective deep dive into the season's best treat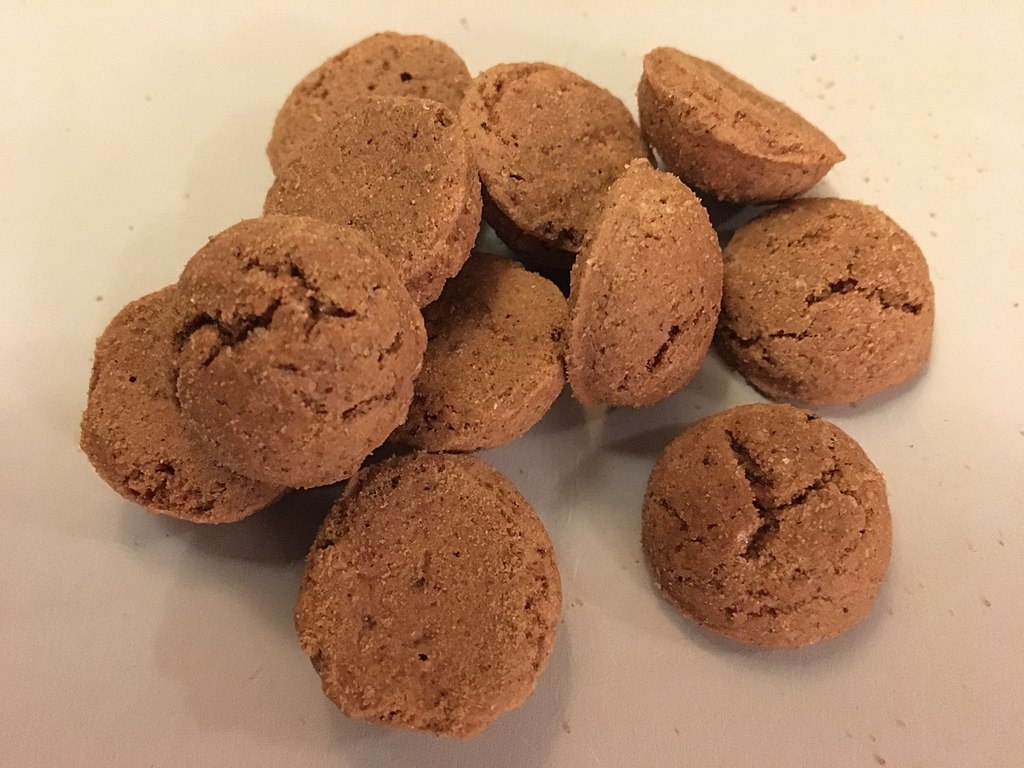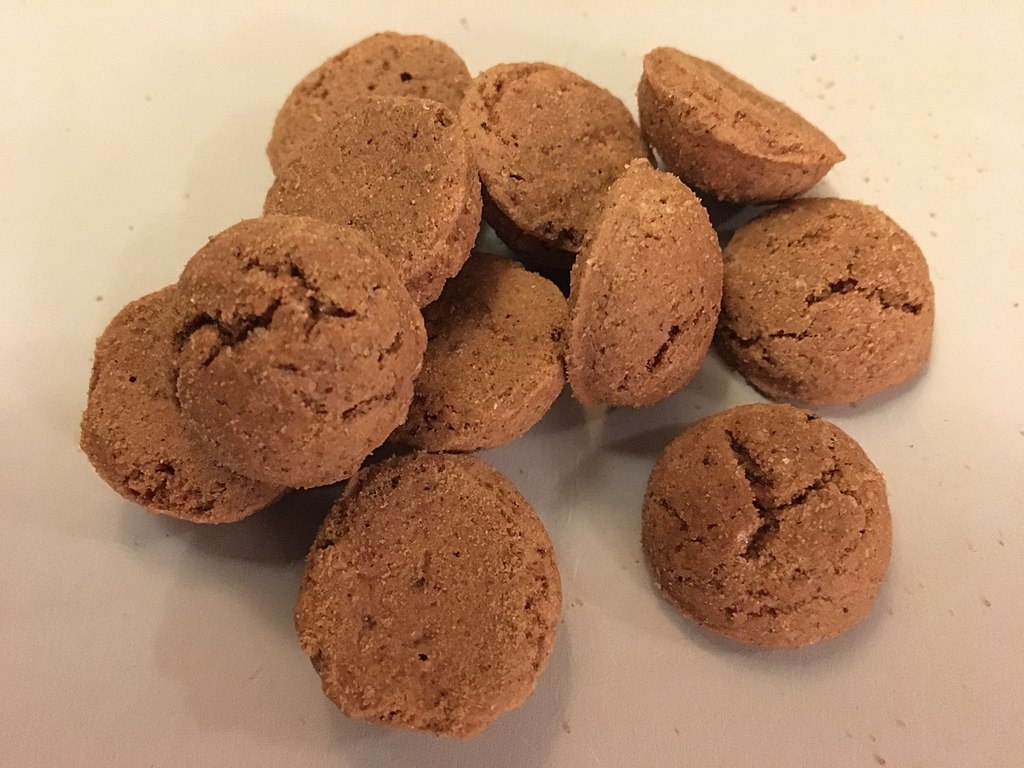 Our regular columnist Molly Quell has done a deep dive into a very important and topical subject. Which kruidnoten are the best?
I have written about my love for kruidnoten before. (And expressed my outrage that these delicious snacks are only available in the winter months.) But this year, I wanted to do some investigative work and determine, once and for all, which brand of kruidnoten is the most delicious.
(Look, honestly, there is a lot less of 'Santa's elves dressing up as minstrel performers' this year so I had to find something else to write about for my December column.)
The test
Here are the brands I got my hands on:
Albert Heijn
Jumbo
Van Delft
Hema
Bolletje
Plus some from a fancy pants bakery in Utrecht.
Because I am ungovernable, I also grabbed the tompouce-flavored kruidnoten from the Hema and the disco dip-covered ones that caused a stir on Twitter last month.
Also, I only got the chocolate-covered ones because those are obviously superior to the non-chocolate covered ones and, also, it's my column and I'll do what I want.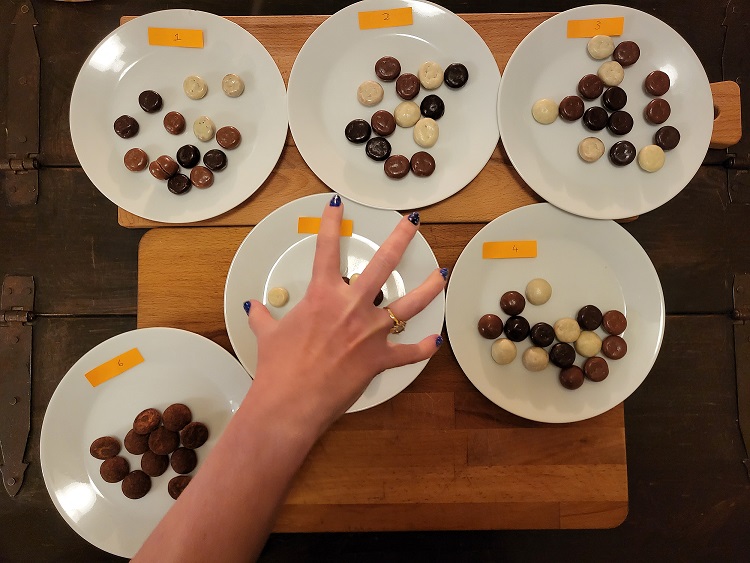 The experiment
I am a professional Twitter troll journalist, not a scientist, so I enlisted some help from my rocket scientist husband (he really is) to set up the testing parameters. I also conscripted a friend into joining, mostly because she was already at my house when I realized the deadline for this column was rapidly approaching.
A few plates, some Post Its and several bags of kruidnoten later and we had a fully rigorous scientific experiment. Then we just, well, ate the kruidnoten and decided when one tested the best.
It goes without saying that as kruidnoten are a Dutch treat, I conducted this experiment with two actual Dutchies – three if you could the pitbull lurking in the background.
(Don't worry, we did not feed him any chocolate and instead gave him lots of treats to mitigate his disappointment.)
The results 
The expensive ones from the fancy bakery were the clear winner by a wide, wide margin. (District in Utrecht if you want to try them out for yourself. They also make a great chai latte.)
However, I felt this was an unfair winner. Of course the artisanal, GMO-free, hand-crafted, sustainably-sourced, fair trade, organic, all-natural, BPA-free, locally-produced kruidnoten* taste better. Everything like that tastes better. (If for no other reason than marketing people have convinced us that it tastes better.)
These babies are far too expensive to chuck handfuls of at small children so they cannot be the true winner.
*drumroll please*
Bolletje 
It turns out it is worth it to pay slightly more to upgrade to the non-generic brand. Surprisingly, however, the fanciest of the supermarket brands – Van Delft – were universally hated. There were noticeably smaller than the other cookies and also had a weird, slightly bitter flavor.
Hema pulled out the winner amongst the store brands, followed by Albert Heijn and Jumbo.
The country's most loved brand, however, should be canceled for the atrocity of its tompouce-flavored kruidnoten. To be clear, the tompouce beer is objectively worse. But please Hema, I beg of you, enough of the tompouce additions to regular good. Tompouce is delicious! Just let it be delicious on its own!
Post script
The day after completing this experiment, I visited my mother-in-law who had Coop brand kruidnoten and they may have been better? Perhaps I will have to revisit this topic next year.
*The bakery makes none of these claims.
Thank you for donating to DutchNews.nl.
We could not provide the Dutch News service, and keep it free of charge, without the generous support of our readers. Your donations allow us to report on issues you tell us matter, and provide you with a summary of the most important Dutch news each day.
Make a donation