Cheers: Dutch vineyards benefit from warmer weather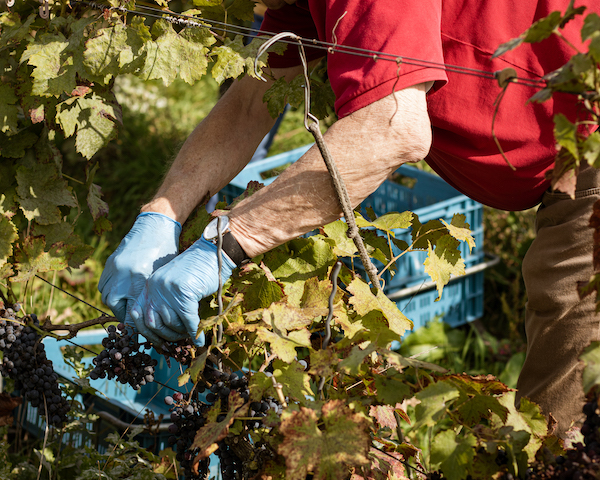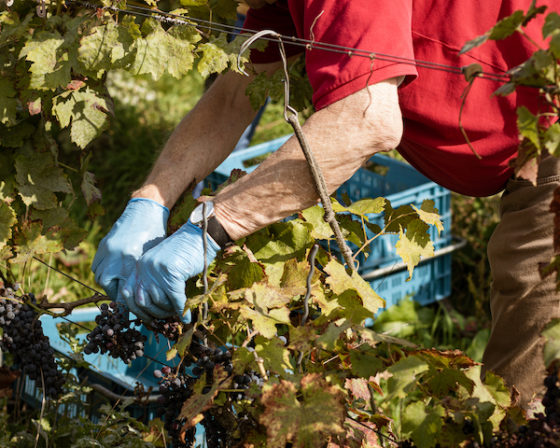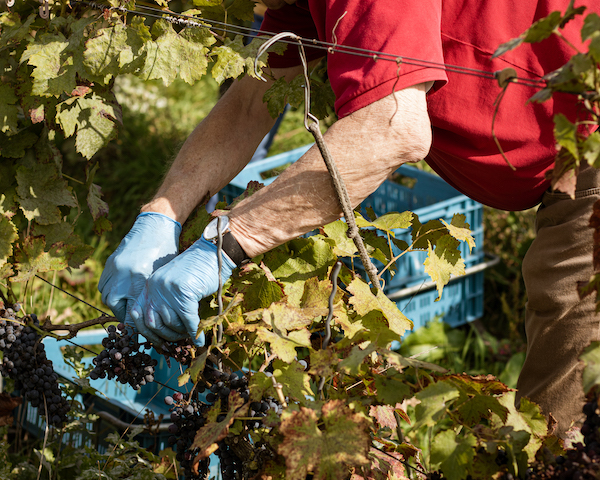 The Dutch wine industry is growing, as climate change and heatwaves bring warmer temperatures and drier conditions to help produce top-quality wines.
John Grutters is eager to win over skeptical wine lovers who have never had a glass of Dutch wine. 'It takes three tastes and then we can discuss Dutch wine,' Grutters says during a recent tour of his De Plack winery in Groesbeek, a village nestled in the rolling hills in Gelderland province near the German border.
Grutters smiles broadly and pours a glass of his Gruusbèks Wit made from a mix of Johanniter and Helios grape varieties. The wine is golden yellow, fruity and fresh in taste. He pops opens a bottle of Placks Puur made from Sauvignac and Cabernet that has a surprising taste of citrus with hints of green apple.
The Netherlands is the second biggest exporter of farm food after the US, sending vegetables, fruit, meat and dairy products around the world. But one of the country's overlooked but emerging features in a country with no shortage of plucky entrepreneurs is its growing wine industry.
Dutch wineries remain relatively unknown outside the Netherlands. But Dutch consumers are now curious about home grown wine. Wineries often combine tasting, tours and weekend stays in the countryside. High quality wines are served in restaurants across the country and are also available for purchase online.
Dutch vineyards are profiting from a renewed interest in winemaking, a craft that was abandoned for centuries, but is now possible as climate change pushes Europe's winegrowing regions further north.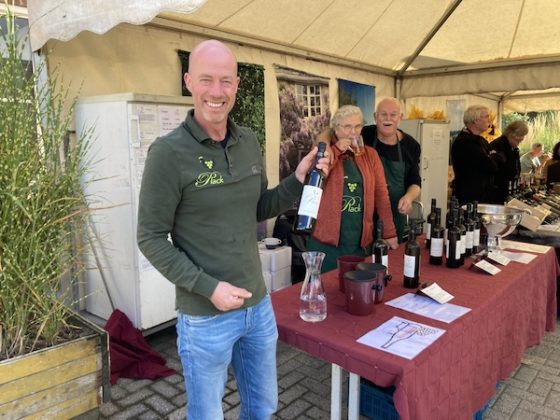 Dutch winemakers are also benefiting from 20 years of experience growing grape varieties that were developed in Germany to thrive in the damp maritime climate. These varieties resist disease, ripen early and require less pesticides. They are also planted in vineyards in Belgium, Germany and Switzerland.
'It's clear that the growing area is moving to the north,' says Eric Duchêne, a research engineer specialising in vine genetics at France's National Research Institute for Agriculture, Food and Environment in Colmar, France. 'In Alsace, the situation of the climate in 50 years will be like Montpelier: it will be dry and hot. That means that in the Netherlands, the climate will be similar to Alsace today.'
Growing industry
Starting with small vineyards of 1 hectare planted between 2000 and 2005, the modern Dutch wine industry has steadily grown and now boasts about 165 commercial vineyards, which together produce 1 million bottles of wine a year. That's about 7,500 hectoliters of wine from more than 275 hectares of vines.
While this summer's heatwaves and drought have hurt production in some French regions, such as the southwest and Charente regions, the Dutch wine industry could be set for a record year, says Manon de Boer, from the Association of Dutch Wine Producers.
While 2021 was relatively cold and wet, 'this year the weather conditions during the growing period are much more favorable. High temperatures and many hours of sunshine ensure faster growth than normal,' she says.
Climate change and global warming are transforming wine production in Europe and redrawing the global wine map, making it possible to plant vineyards much further north than previously imagined — as far as Norway, Denmark and Sweden — while forcing winemakers in traditional regions in France and Spain to switch to less water-thirsty varieties.
These changes are already having a major impact in the Netherlands, where the normal harvest is in late September or early October.
Adam Dijkstra, 38, the winemaker at Wijnhoeve De Colonjes, one of the largest wineries in the Netherlands just outside Groesbeek, said the harvests are starting earlier and earlier.
This year's harvest has benefited from the dry and warm season, and the winery, with 13 hectares of vines, expects to produce more than the average of 120,000 bottles of wine this year.
From Romans to hybrids
The Romans may have introduced viticulture to the Low Countries, but Dutch winemaking began in earnest in the Middle Ages, when the temperature was more favorable to grape growing. Vineyards were planted in the Meuse and Geul valleys near Maastricht.
But these vineyards fell on hard times as the climate cooled during the little ice age around 1600. Napoleon's invasion of the Netherlands in 1795 and an outbreak of the Phylloxera pest landed major blows to Dutch viticulture. Gradually vineyards were abandoned, and grapes were supplanted by hops and the beer industry. The last vineyard near Maastricht was abandoned in 1946.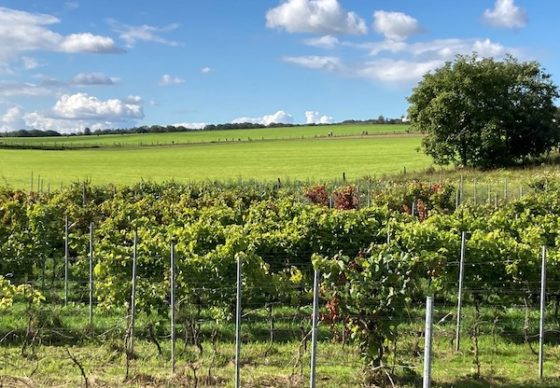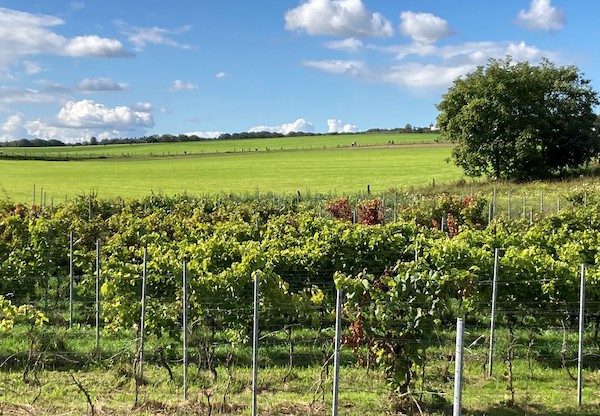 The Netherlands' modern wine industry began in the 1960s and 1970s with the introduction of grape varieties — notably Regent, which is resistant to most significant fungal diseases that infect grapes, such as downy mildew. Regent produces full-bodies and densely coloured wines with soft tannins and a profusion of red fruit flavours.
Another important variety is Johanniter, a hybrid developed in 1968 by Johannes Zimmermann of the wine-growing institute in Freiburg, Germany that is resistant to downy mildew and powdery mildew. It produces a white wine that's full bodied and fruity, reminiscent of Riesling, one of four varieties used to make the hybrid.
Other varieties that are well adapted to the cool and humid Dutch climate are Monarch, Souvignier Gris, Cabernet Cortis, Cabernet Cantor and Solaris. Not only are these varieties resistant to fungi and require fewer hours of sunshine to mature, but they also need less pesticides.
Most wineries were established between 2000 and 2005 as Dutch farmers were encouraged by the government to diversify into grape growing and shift out of intensive livestock production, blamed for nitrogen oxide and ammonia emissions. In Groesbeek, farmers discovered that the area's gentle slopes and loess sedimentary soil were ideal for growing wine grapes.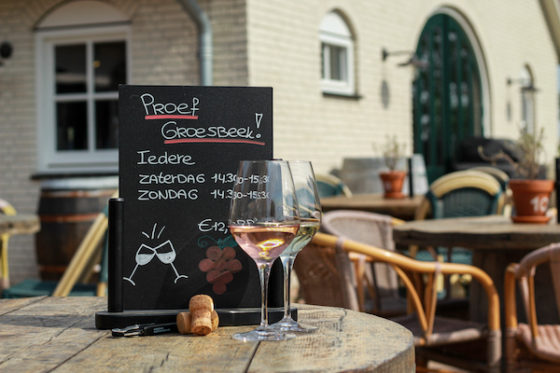 The largest concentration of vineyards is in the Limburg province in the south of the Netherlands, which boasts about a third of the country's vineyards. Today's average temperature in southern Limburg near Maastricht is about the same as in Burgundy in the early 1980s, according to the Association of Dutch Wine Producers.
About a 100 years ago, the average annual temperature in the Netherlands was around 9℃. And between 1996 and 2020, the average temperature during the growing period (April – September) even increased by about 9% while the number of sunshine hours increased by 20%.
Southern Limburg is particularly well suited for grape production with its rolling hills, lush valleys and soil rich in in calcium and loess. Gelderland, which borders Limburg in central Netherlands, has the second largest concentrations of wineries.
The region's warmer climate allows wineries to make wines from classic varieties such as Chardonnay, Pinot Gris, Riesling and Pinot Noir.
'There's definitely the possibility to grow these varieties that comes with a changing climate,' says Cornelis van Leeuwen, a professor of viticulture at Bordeaux Sciences Agro.
One reservation about adopting traditional varieties is that Dutch wine growers would have to use more pesticides because of the damp climate, he says. 'Otherwise, I see it as an interesting evolution that they try to grow these varieties,' Van Leeuwen says.
One of the most northern wineries in the Netherlands is Wijngaard de Frysling, which makes wines from six grape varieties planted in the sandy Frisian soil. On Texel island in the Wadden Sea, about 110 kilometers north of Amsterdam, the winery de Kroon van Texel produces 6,000 liters of wine from 8,500 vines with the Johanniter, Solaris, Riesel and Regent varieties.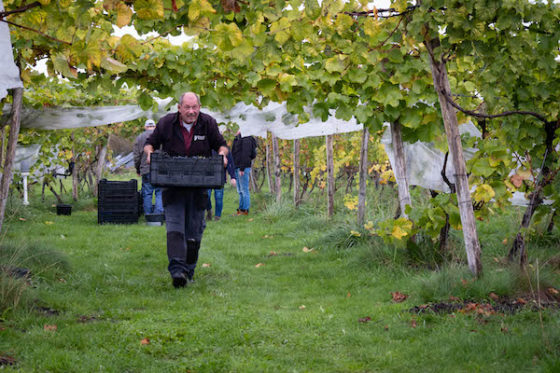 Wine and tourism
In addition to terraces, wine shops and tasting tours, many wineries entice tourists with bed and breakfasts and campsites.
That's the case with Peter Pels in Havelte in Drenthe Province, who runs a bed and breakfast on his 1-hectare vineyard near the picturesque village of Giethoorn.
Pels says 2022 should be a good year after a disappointing harvest in 2021. The Wijngoed Havelte vineyard, which he started in 2005 with his wife Winie, has seen high-quality vintages in 2018 and 2019 'when the sun started shining in May and it didn't stop until the end of September.'
He estimates that the vineyard will produce about 3,500 bottles of wine in 2022 from Solaris and Johanitter for whites and Regent and Cabernet Cantor for reds. The red wine grapes were harvested twice: first for a fruity wine and two weeks later for a barrique wine.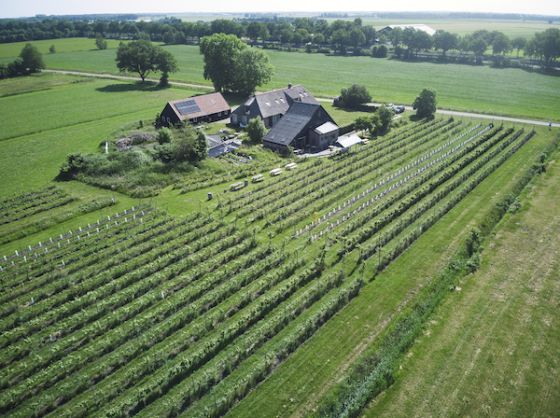 His wines are starting to get recognition. Wijngoed Havelte has won four medals at the Wine Inspection of the Low Countries: bronze for Havelter Parel rosé and white, silver for Havelter white and gold for Havelter red in 2020.
During the Gelderland wine festival in September, tourists packed into an old school bus and heartily sang along to folk songs as they rolled along the countryside to visit four wineries. Cyclists and walkers enjoyed wine tastings at Wijngaard de Colonjes, Wijngaard de Plack, Wijngaard Klein Amerika and Wijngaard van Ditshuizen.
The festival attracts locals and tourists from Belgium and Germany. In late September, wineries in other viticulture regions such as southern Limburg, organize similar events.
Hans van Ooijen, 68, cycled around the wineries with his wife, admiring the gentle slopes in the area where he grew up.
While enjoying a well-deserved glass at the Colonjes winery after a 20-kilometer cycling tour, he felt optimistic about the development of Dutch winemaking.
'The wine is getting better and there are many tourists willing to spend money,' he says. 'It makes me proud of the area.'
Thank you for donating to DutchNews.nl.
We could not provide the Dutch News service, and keep it free of charge, without the generous support of our readers. Your donations allow us to report on issues you tell us matter, and provide you with a summary of the most important Dutch news each day.
Make a donation